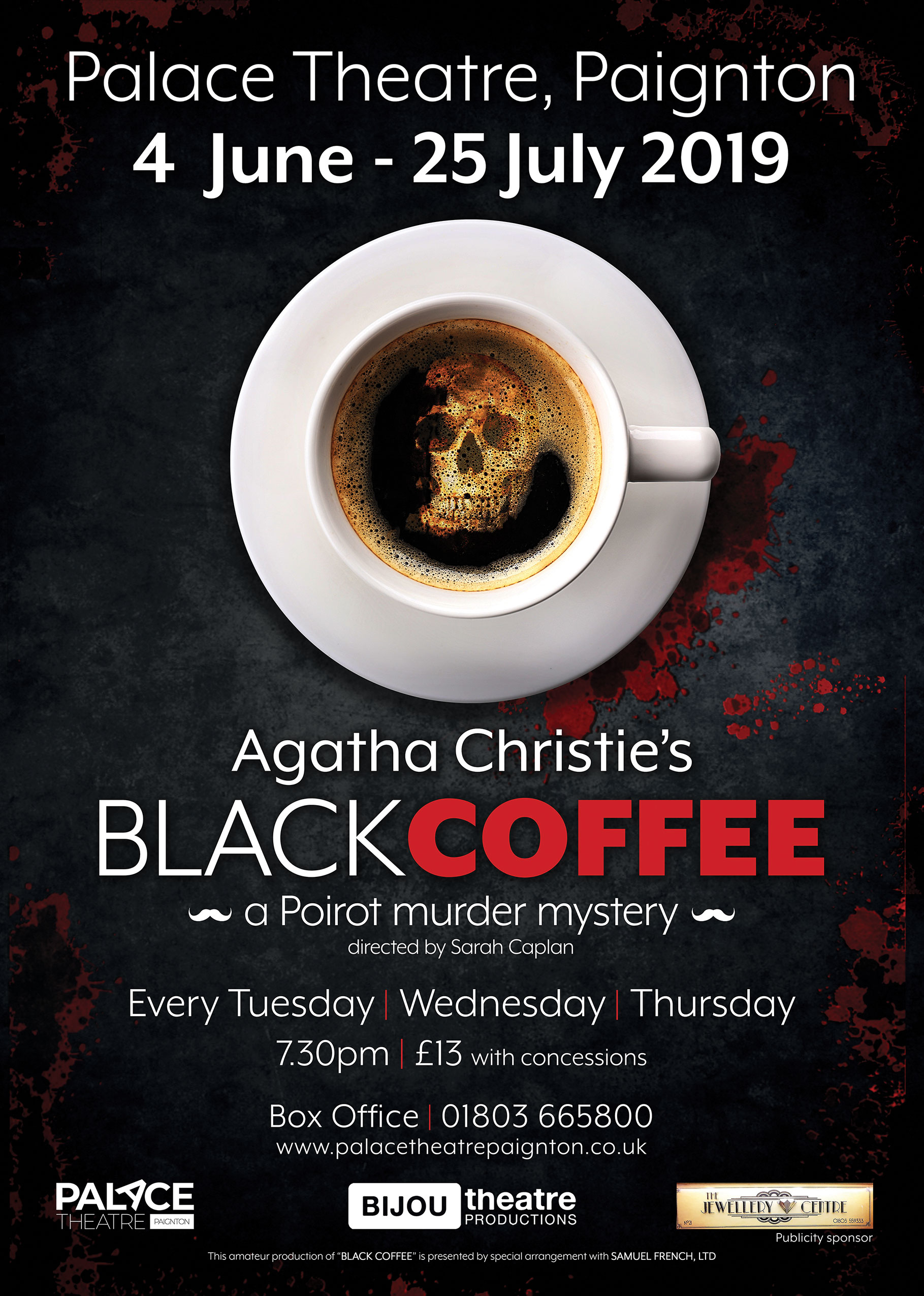 Bijou Theatre Productions are delighted to be able to present Black Coffee for their 2019 Summer Season at the Palace Theatre Paignton.
Lucia and Richard Amory Dr Carelli and Barbara are having coffee after dinner. Sir Claude Amory a famous scientist announces that a new secret explosive formula has been stolen from his safe and that he has sent for Hercule Poirot. To enable the thief to return the formula he has ordered all the lights to be switched off. If the formula is returned no further action will be taken. The lights are switched on as Poiot arrives – he finds Sir
Claude dead and no sign of the formula. What follows is classic Christie with twists and turns of plot, another attempted murder and Poirot's little grey cells stretched to their limit. A great night out for all thriller lovers!
EVERY Tuesday, Wednesday and Thursday in JUNE AND JULY
Show times from 730pm until 10pm
Tickets £13 with concessions available
Box Office TEL: 01803 665800
To book tickets please visit
www.palacetheatrepaignton.co.uk/shows/agatha-christies-black-coffee