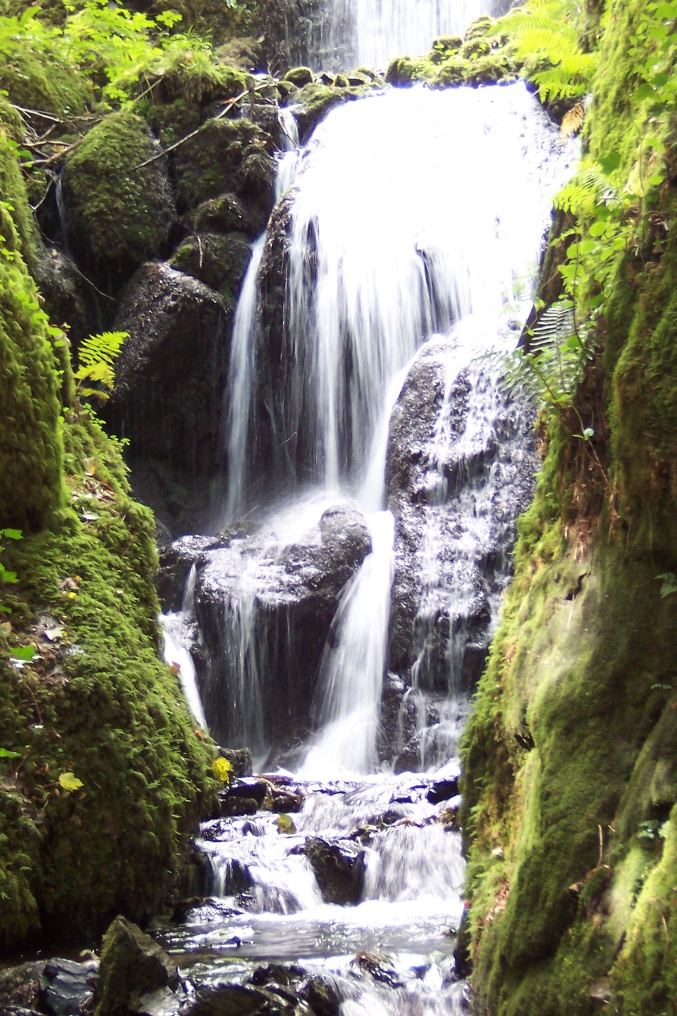 Join us this Easter and get your kids back to nature. Home to England's highest manmade waterfall Canonteign Falls is a magical natural paradise. Set in over 90 acres of ancient woodland it is the perfect day out for the whole family. We have lots to do this Easter, explore woodland nature trails, Bluebell walks, cascading streams, waterfalls and lakes. There is an 11ft willow dinosaur to find, adventure playgrounds, mini assault course, trampolines, 30m zip wire & duck feeding. After exploring the grounds and falls, we welcome visitors to our pretty, sun-soaked courtyard. Canonteign Kitchen, our family friendly cafe offers exceptional homemade food, cakes, sandwiches, Devonshire Cream teas, locally sourced refreshments, special healthy choice children's menu and fully licensed bar. There is also a charming gift shop to browse at your leisure. We welcome dogs on leads both inside and out. Special ticketed events include a performance by Pocket Watch Theatre of Wind in the Willows on 4th April and The Dartmoor Artist is holding a Children's Easter Art workshop on April 7th for details visit our website www.canonteignfalls.co.uk
Diary events for April :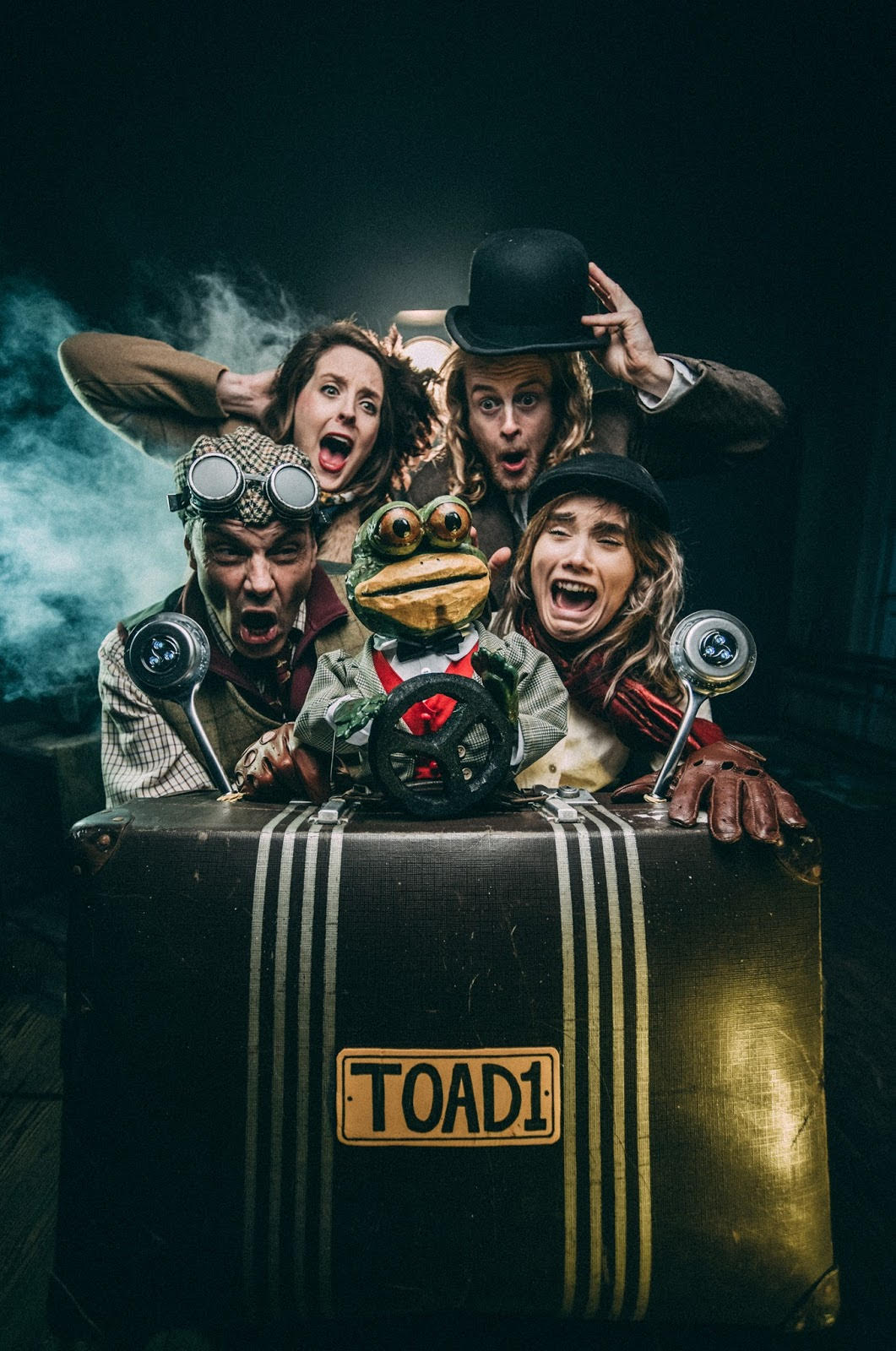 4th April: Wind in the Willows by the Pocket Watch Theatre
The Pocket Watch Theatre will perform Wind in the Willows in the barn on the banks of the Lily Lake at Canonteign Falls. Saturday 4th April at 4pm.
We are delighted to be hosting The Pocket Watch Theatre Company's production of 'Wind in the Willows' which will include actors/ musicians and puppets on Saturday April 4th at 4pm. This magical event is aimed at a family audience from the age of 3+.
Held in The Barn on the banks of the Lily Lake the Pocket Watch Theatre will transport you on a journey of grand adventures with Ratty, Mole, Badger and Toad. Motorcars, the open road, train chases, mischievous weasels and simply messing about in boats on the river, ensures that there's never a dull moment for the inhabitants of the Riverbank (but of course there's always time for a snack!)
With stunning hand crafted puppets and an entirely original score performed live, this classic tale is charmingly brought to life, capturing the imaginations of audiences both young and old alike.
The Wind in the Willows is a sit down theatre show that lasts approximately an hour. It is suitable for ages 3+ (or anyone who can sit still for that long – please contact us with any questions!)
Our cafe will be open selling food, ice creams and refreshments prior to the event and in the barn the bar will be open selling teas, coffees, hot chocolates and snacks as well as offering a licensed bar. So save the date and don't be late to an enchanting spring afternoon event for all your friends and family!
Children should be accompanied by a responsible adult.
4pm – 5.30pm Tickets are priced at £10 Adult and £8 per child ( 5-16) per person ( 20% off for annual season ticket holders) under 5s are free. Gates to the theatre open at 3.30pm. Tickets give access to the show only entry to Canonteign Falls estate will be charged in addition to the ticket price if you want to make a day of it.
Email info@canonteignfalls.co.uk or ring 01647 252434 for more info or to buy your ticket. Tickets also on sale on www.eventbrite.co.uk/e/wind-in-the-willows-by-the-pocket-watch-theatre-tickets-93253394413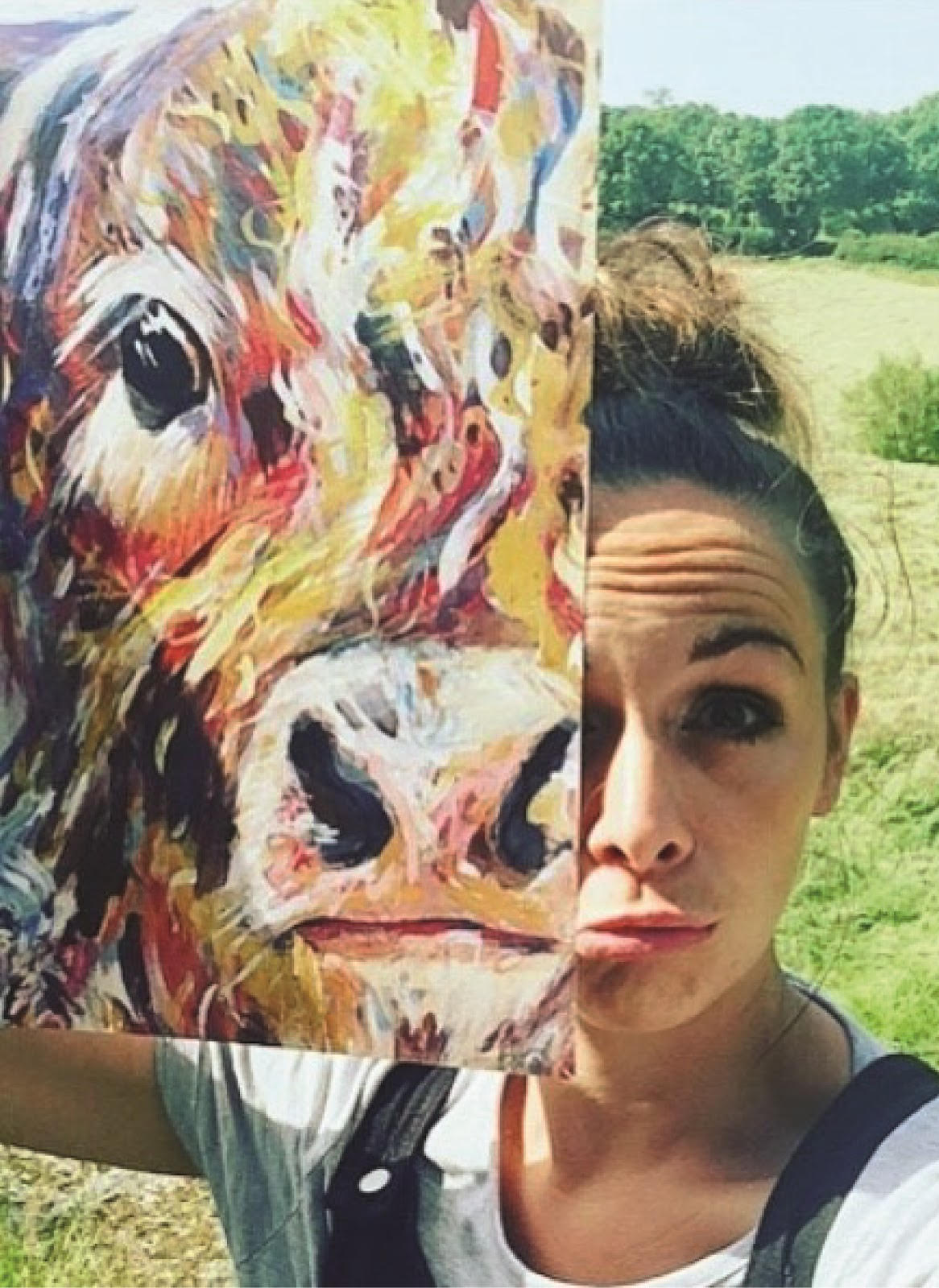 April 7th: Dartmoor Artist Childrens 3D Easter Wreath Workshop and Egg Shell Mosaic Card.
£5 per child.
The Dartmoor Artist, Sara Smiths, joins us at Canonteign Falls
We are excited to have Dartmoor Artist Sarah Smith join us this year for a series of children's workshops at Canonteign Falls. Sarah lives and works on beautiful Dartmoor with her family, a herd of Devon red ruby cattle, sheep, chickens and dogs. Her first workshop, held on the 7th April will take influences from mosaic artist Sonia King with a special Easter theme where children are invited to make a 3D Easter Wreath and an rgg shell inspired Mosaic card. All materials will be provided and children will be able to take their art work home. The workshop is for children age 5- 12 yrs and will run from 11am – 12pm. Cost: £5 per child. Spaces are limited, visit www.canonteignfalls.co.uk to book. www.eventbrite.co.uk/e/dartmoor-artist-childrens-easter-art-workshop-tickets-93268852649
Spring feast April 18th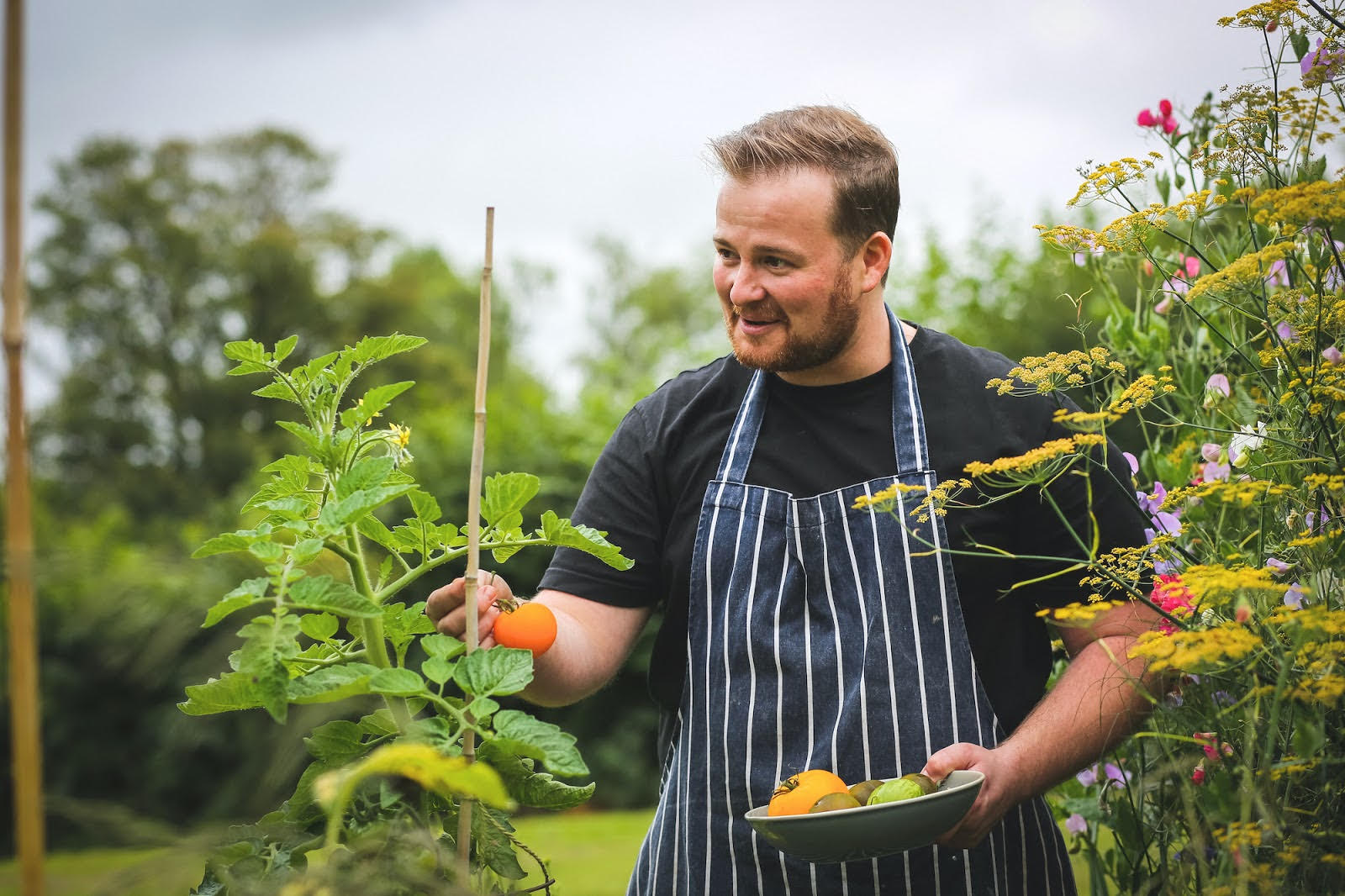 Canoteign Kitchen's new head Chef Matt Marshall brings us a celebration of Spring produce in Spring Pop -Up feast. 18th April
Join us on April 18th 7.00pm for a Spring Feast night where Canonteign Kitchen will serve a carefully curated seasonal menu championing beautiful local produce. Our lakeside café will be open and transformed into a restaurant where guests can expect, individual tables, fully licensed bar, music by Bob King and the Serenaders and a choice of exceptional seasonal food from a special menu. Tickets are £35 per person with a special offer on a bottle of Prosecco for £15, if booked and paid for in advance (£25 on the evening). To book a table email jon@canonteign.com or to reserve your table visit Eventbrite. Guests can select from the menu below.
Pre starter
Roast celeriac soup, freshly baked focaccia on the table.
Starter
Charred early season Asparagus, truffle hollandaise.
Mains
Teign Valley organic chicken, end of season BBQ leeks, baked potato mash, crackling.
Or
Hen of the woods mushroom tagliatelle, mushroom mousse, crispy onion rings, wild garlic.
Dessert
British rhubarb fool, custard, shortbread.
Cheese
Blue Bay mousse, honey & saffron cake, salty walnuts.
£35 per person.
Music provided by Bob King & His Society Serenaders