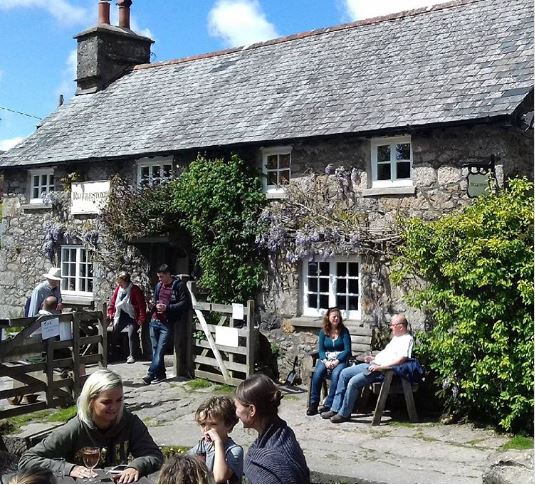 The Rugglestone
The Rugglestone is a traditional Dartmoor pub, complete with wooden beams, an oversized hearth with a roaring fire which burns year-round and a long history of coachmen and their antics. The food here is hearty and delicious – just what the doctor ordered after a long day in the great outdoors – and the beer garden is a pretty wisteria-clad backdrop, perfect for afternoon beers.
Widecombe in the Moor, Newton Abbot, Devon
01364 621327
Plume of Feathers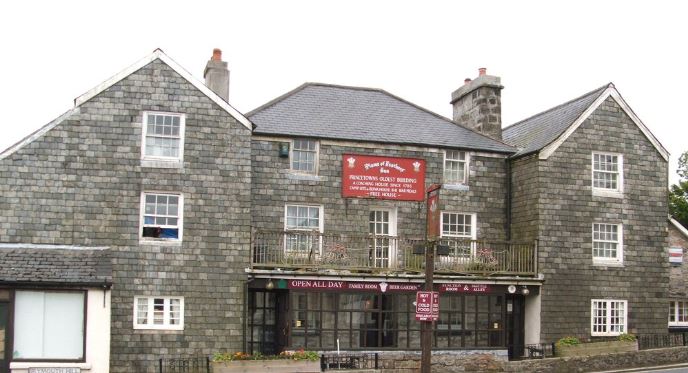 The Plume is Princetown's oldest building, and it feels like it. But that's not to say that that's a bad thing. This traditional historic pub is perfectly placed for walkers, hikers and tourists in the area and is decked out in proper granite walls and wooden beams. The beer on tap is local and delicious, and the staff are very friendly.
The Square, Princetown
01822 890240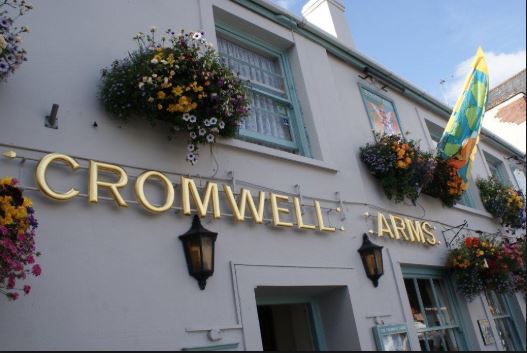 Cromwell Arms
This award-winning pub which sits at the gateway to the Moors in Bovey Tracey is a comfortable and friendly spot for beer drinking. Rooms are available, and the food here is great, but, as a village pub, the atmosphere is second to none. Log burners keep the place toasty in the colder months, and the sunny lawn is popular in summer.
Fore St, Bovey Tracey, Devon
01626 833473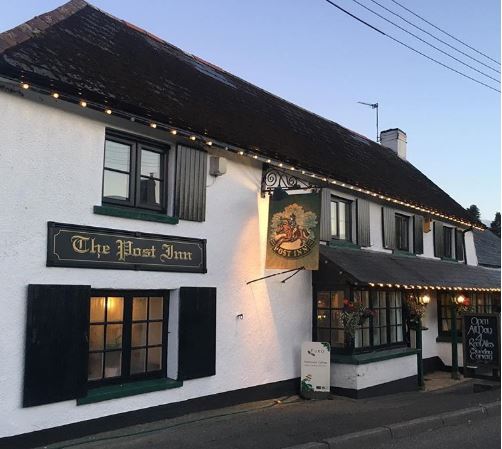 The Post Inn
The Post is another one of those traditional Dartmoor pubs from the 16th century. It's a formula that works well in these parts, and this pub is a warm welcome from the often hostile Dartmoor elements. There are tons of local ciders, beers and ales on tap, as well as a big menu which is sure to not leave a single soul hungry.
Exeter Rd, Whiddon Down, Okehampton, Devon
01647 231242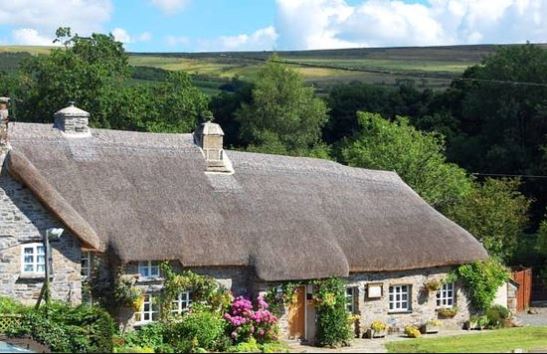 Bearslake Inn
The Bearslake is what we call a real pub, and by that we mean that locals don't even have to ask the bar staff for their next drink. The restaurant here is of exceptionally high quality, and a good selection of beers are available. Bearslake is believed to have once been a working farm that dates all the way back to the 13th century, so there's a hell of a lot of history in these walls!
Lake Sourton, Okehampton
01837 861334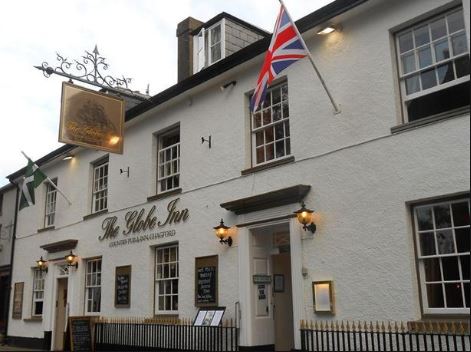 The Globe Inn
The Globe's life as a coach house started way back in the 1600s, and since then its role in the community hasn't much changed. Of course, the building is now much warmer and the plumbing much more reliable, but some things just don't change. Comforting home-cooked food comes out of the kitchen, and the two well-stocked bars all serve the finest local tipples.
9 High St, Chagford, Newton Abbot, Devon
01647 433485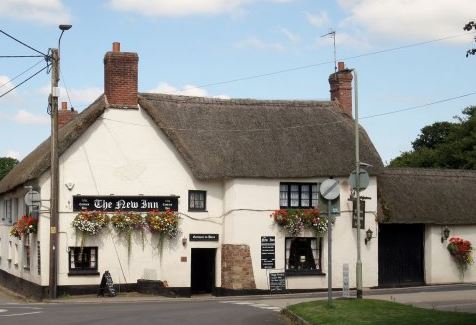 The New Inn
The New Inn is just about everything you could wish for from a country pub. Full of character, great beers, better food and a welcome atmosphere. The kitchen is run by Master Chef's Malcolm Whybrow, his wife Karen and Michelin-trained Matthew Buscombe. As such, all aspects of this menu are beyond excellent, especially the puddings.
Green Hill, Sampford Courtenay, Okehampton, Devon
01837 82247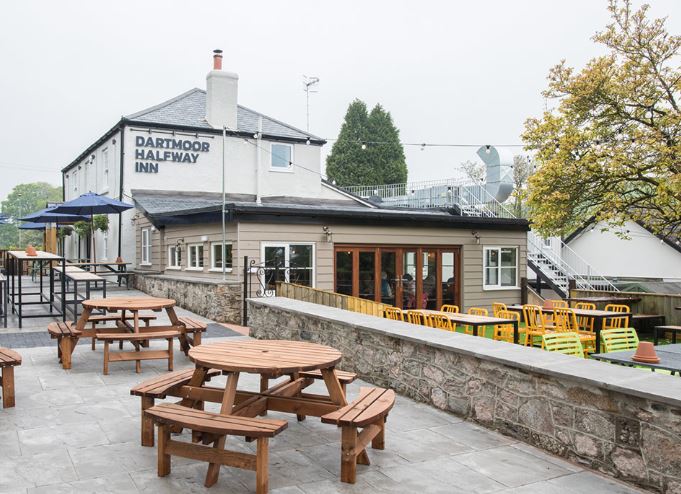 Dartmoor Halfway Inn
The Dartmoor Halfway Inn food is locally sourced where possible and is freshly cooked to order. The specials board changes daily and the menus with the seasons. Real ales and fine wines complement the menu, not to mention a good selection of spirits with over six different gins, a great selection of malts & vodkas to try.
Bickington, Newton Abbot, TQ12 6JW
01626 824011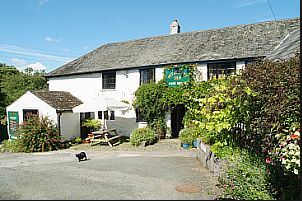 Peter Tavy Inn
The Peter Tavy Inn is a charming 15th
century pub in the pretty village of Peter Tavy on the western flanks of Dartmoor. Renowned for good food and well-kept real ales. Home-made dishes are prepared from fresh local produce. Good sized carpark and walkers, cyclists, dogs and children are welcome.
Tavistock, PL19 9NN
01822 810348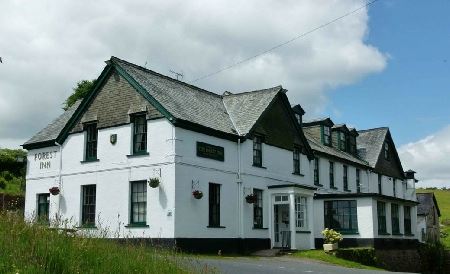 The Forest Inn
The Forest Inn specialise in home made food using seasonal, locally sourced produce wherever possible. There is an emphasis on local beers and ciders, you have the opportunity to quench your thirst after the efforts of the day with a drink at the bar or relaxing on the Chesterfield in the lounge area, complete with log fire for winter evenings.
Hexworthy, Dartmeet, PL20 6SD
01364 631211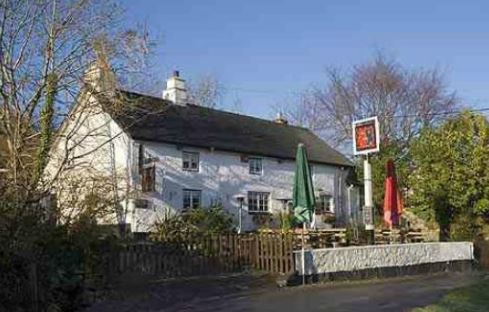 Tavistock Inn
One of England's oldest pubs, Tavistock Inn dates back to about 1413 when Newbridge was built. The bridge was "new" when it was built- hence it's name – and so was the pub, a welcome stop for weary travellers who had just climbed Newbridge hill. And little has changed, for good beer, wines, spirits and soft drinks, including a fine selection of real ales are still dispensed to visitors from near and far, together with some of the best pub food you'll find in Devon with local produce being used when available.
Poundsgate, Newton Abbot TQ13 7NY
01364 631251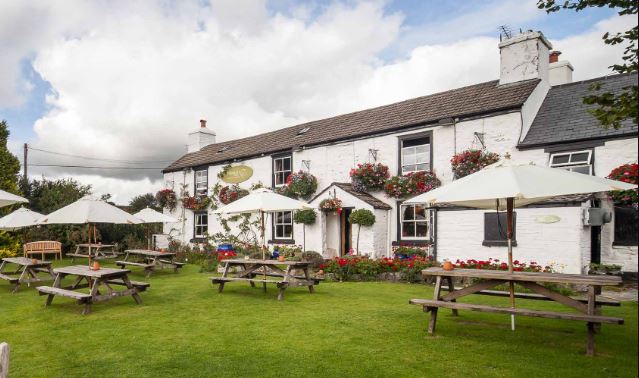 Elephants Nest Inn
The Elephant's Nest Inn is a quintessentially English – and Devonshire – country pub set in a peaceful location within the Dartmoor National Park. It is a place to meet, whether for a drink or to eat, in a relaxed and informal atmosphere. There are open log fires, thick stone walls and slate floors inside, and outside there is a large and recently extended garden which provides marvellous views of the moor.
Tavistock PL19 9NQ
01822 810273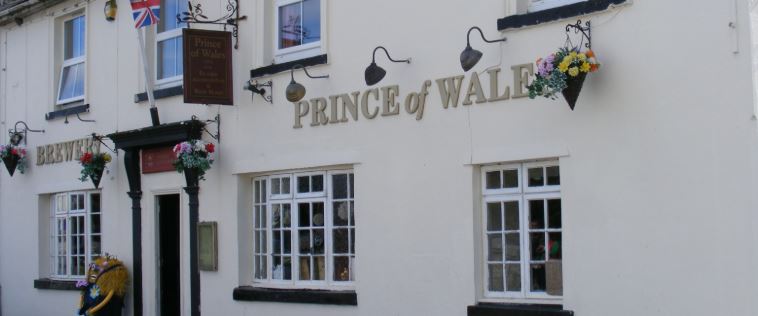 The Prince of Wales
After a full day of activities on Dartmoor replace your energy in our pub The Prince of Wales. Situated just in front of the bunkhouse we serve good, honest, value for money pub grub. Find all the traditional, well loved, pub dishes and refuel your tank for the next day's adventures. After a good night's sleep a full English breakfast is served in the pub for only £6.50 per person.
Tavistock Road, Princetown, PL20 6QF
01822 890219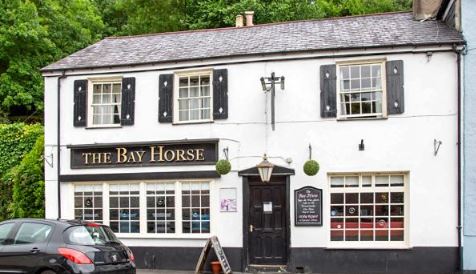 Bay Horse Inn
Following a refurbishment in 2015 and with a beer garden that is carved into the cliff face, the Bay Horse is a very pleasant bar located on one of the main arteries into the historic town of Ashburton, Devon. As the pub has no catering kitchen, the offer is completely focused on the tasty drinks and customer service. Regular ales feature on the menu along with popular lagers and ciders. A steady menu of events entice guests who enjoy live sports, board games, quiz nights and live bands who feature regularly.
64 North Street, Newton Abbot TQ13 7QG
01364 653912