Young People's Photography Competition 2020
Open for entries until Monday 31st August
Are you a young person who is interested in taking pictures, or perhaps you know someone who is. In partnership with the Royal Photographic Society South West Branch we are running a Young People's Photography Competition. Winners will have their prints displayed in the galleries at Torre Abbey in the Autumn of 2020, receive a Family Membership to the Abbey (valid for one year) and will get a selection of prizes from the Royal Photographic Society.
For full details along with T&Cs visit: www.torre-abbey.org.uk/whats-on/young-peoples-photography-competition-2020
The South West Collective of Photography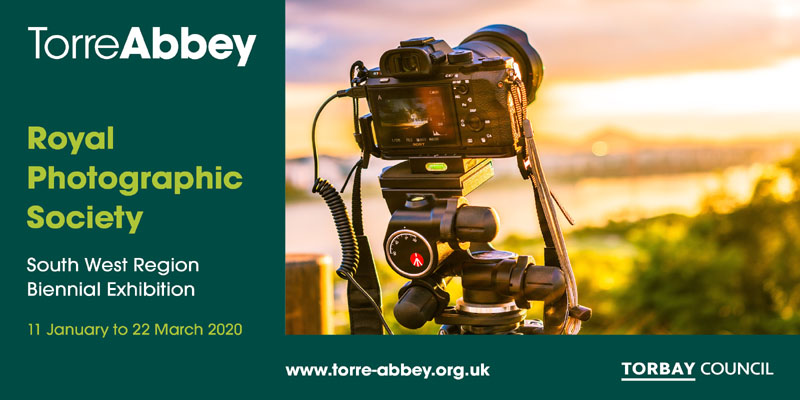 Visual Storytelling Photographic Exhibition
9th – 26th February
Pop-up gallery located on Fleetwalk in Torquay
Featuring the work of six incredible artists from across the UK and Europe who will bring powerful and thought provoking stories from across the world to the people of Torbay. www.facebook.com/events/802322876872215/
Young Artizans Exhibition
Saturday 28th and Sunday 29th March
We are working with the Artizan Gallery in Torquay to deliver an 'Open Exhibition' for KS1 and KS2 students across Torbay and Devon. The proposed theme is 'Torbay Sealife'. All KS1 and KS2 learners are welcome to apply. For more information and to request an entry form contact Kate.Richards@torbay.gov.uk
The exhibition will take place in the Spanish Barn, and will be free to enter.