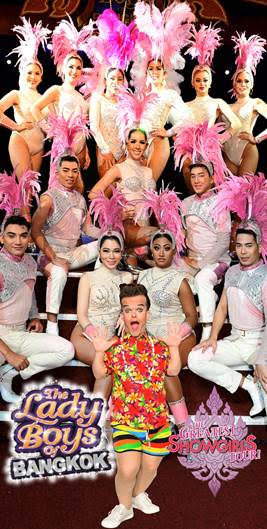 ''The Boys Are Back In Town 2019 !!!''
LIVE FOR ONE NIGHT ONLY CELEBRATING 21 YEARS OF TOURING THE UK
The Palace Theatre Paignton
Sunday 23rd June
SIXTEEN OF THE WORLDS MOST GLAMOROUS SHOWGIRLS IN THE WORLD !!!!!
(Who Just Happen To Be Men !!!)
And Introducing ,,,,,
''Direct from a small cottage in the woods''
Jamie John !!!
The entertainment soars from start to finish with infectious show stopping performances that will bring you to your feet time and time again. The glamour of Hollywood and the glitz of Las Vegas meet the beloved traditions of classic British music hall in a mesmerizing spectacle fulfilling Millions of Dreams for everyone.
With more songs and big-scale musical production numbers than you could point a perfumed glove at, The Lady Boys of Bangkok adds a splash of colour to the black-and-white normality of everyday life.
A chance to luxuriate in a vibrant euphoric bubble of laughter, beauty, splendour and music.
A complete celebration of Individuality and pride in saying "This is Me".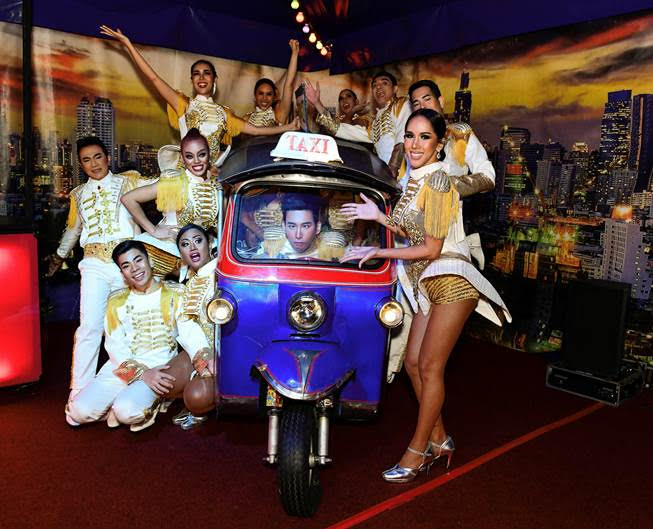 With glamorous new scenes of gorgeous spectacular costumes, choreography and–of course–hilarious comedy, undeniably the Lady boys are the greatest Showgirls!
Warm up your best singing voice,,, book the hairdressers ,,, POP THE CHAMPAGNE ,,, BUY A CAKE ,,, get out your party dress AND POLISH THOSE DANCING SHOES !!!
To Book Tickets click here
www.palacetheatrepaignton.co.uk/shows/lady-boys-of-bangkok-the-greatest-showgirls-tour/
or Call 01803 665800