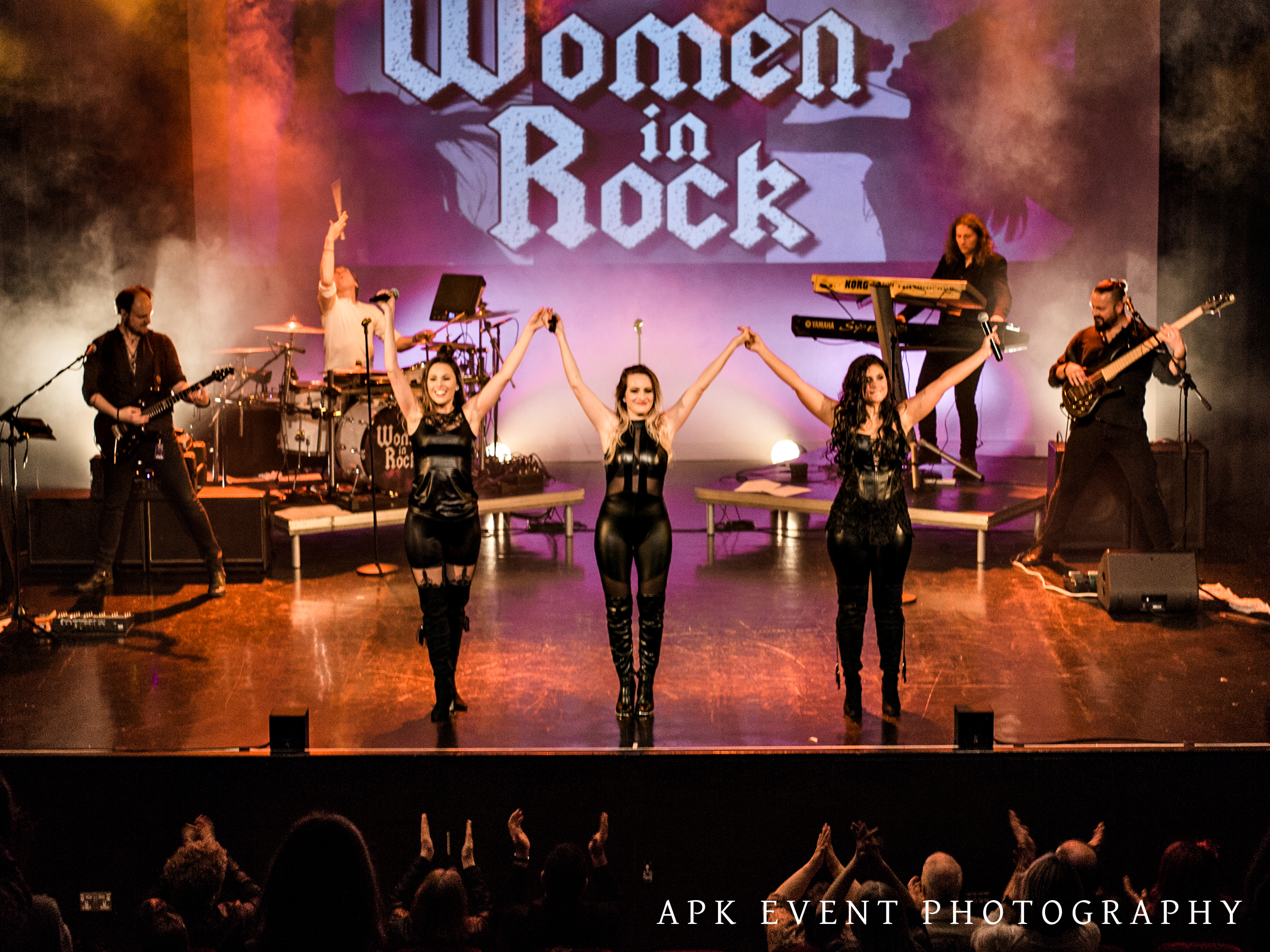 Women In Rock is the only show of it's kind in Europe, and features the very best known songs from the World's greatest female rock legends such as Heart, Pat Benatar, Joan Jett, Cher, Bonnie Tyler, Stevie Nicks, Blondie, Evanescence, Suzi Quatro, Pink and many more. We are a fitting tribute to all women that simply rock!
We have up to 3 of the UK's most sought after vocalists at our disposal for each performance. They are backed by a dynamic, professional full live four piece band which includes musicians that have played with many established touring shows across the globe.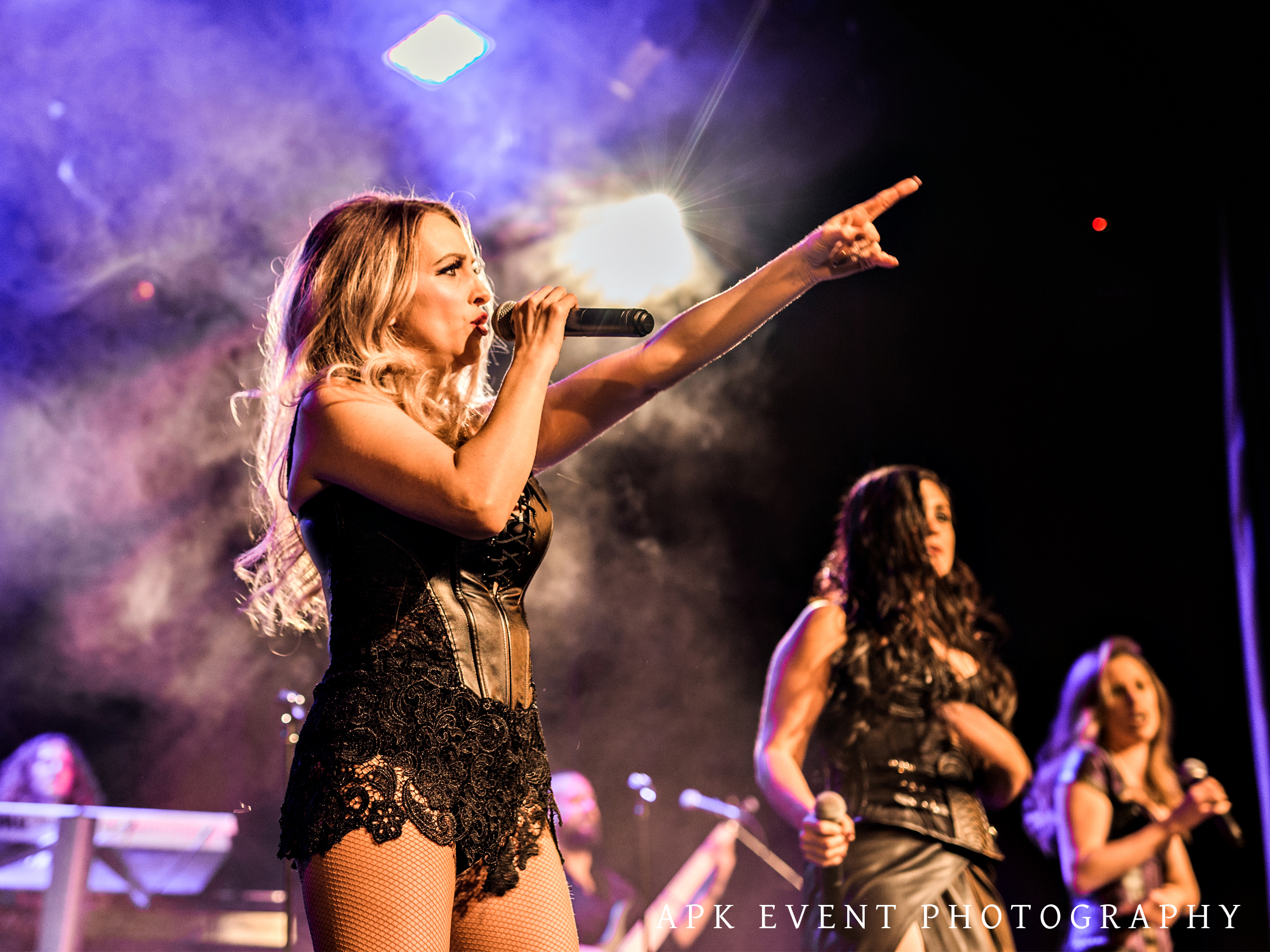 Interest and excitement around this unique one of a kind concept has been overwhelming and to date we have performed for a number of high profile clients including Harley Davidson, P&O Cruises, Hard Rock Cafe, Girl Guides UK, TGI Fridays, and many more.In 2018, the show were invited to embark on a 3 month mini tour for the UK's market leaders in the theatre entertainments field playing some of ATG's most established UK venues.
The shows highest accolade received was being chosen from a huge volume of applicants to perform for Harley Davidson at their 115 Euro Festival in Prague in July 2018 in front of 150k people for which The Rolling Stones opened the festival. We are booked to play in Portugal on June 14th this year again with Harley Davidson to perform at their Summer Rock and Bike festival.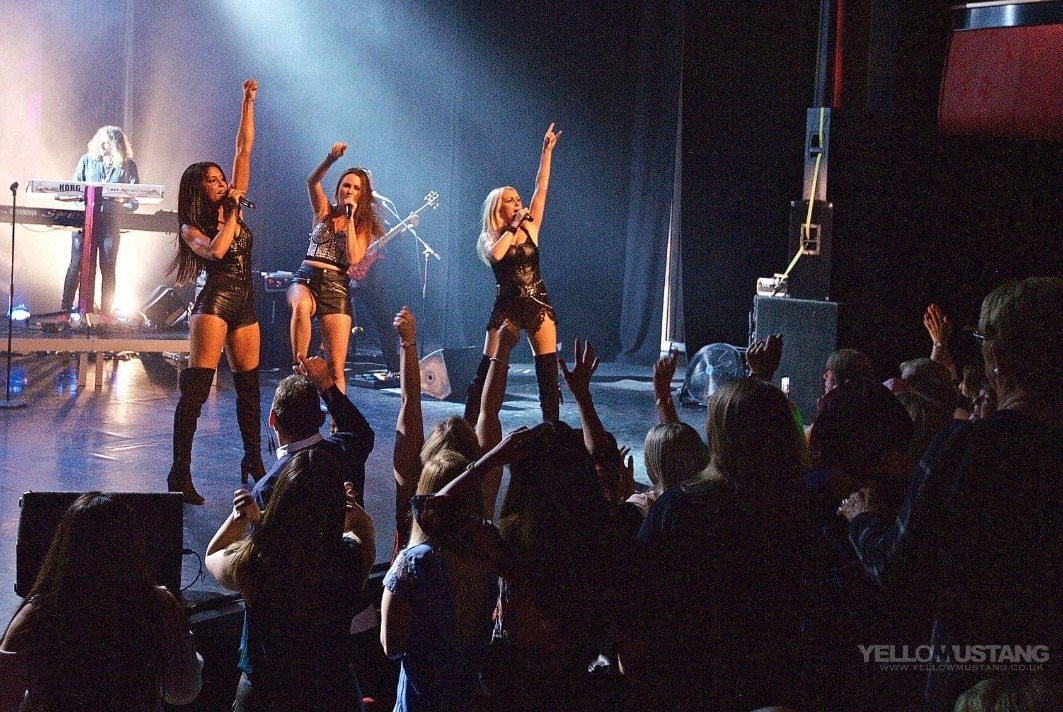 Come join us on a dazzling 2hr journey through some of the world's greatest female rock legends of all time.There is something for everyone. Your audience will be singing, dancing and cheering for more!
Show Details
Doors open at 7pm
Show starts at 7:30pm
Ticket Info
Buy tickets online at https://www.palacetheatrepaignton.co.uk/shows/women-in-rock/
Or call the box office on 01803 665800
Ticket Price: £16.50 – £18.50
Women In Rock UK @ Palace Theatre, Paignton on 3rd May 2019
For more information and full Tour Dates please visit http://www.womeninrock.co.uk/tour-dates/