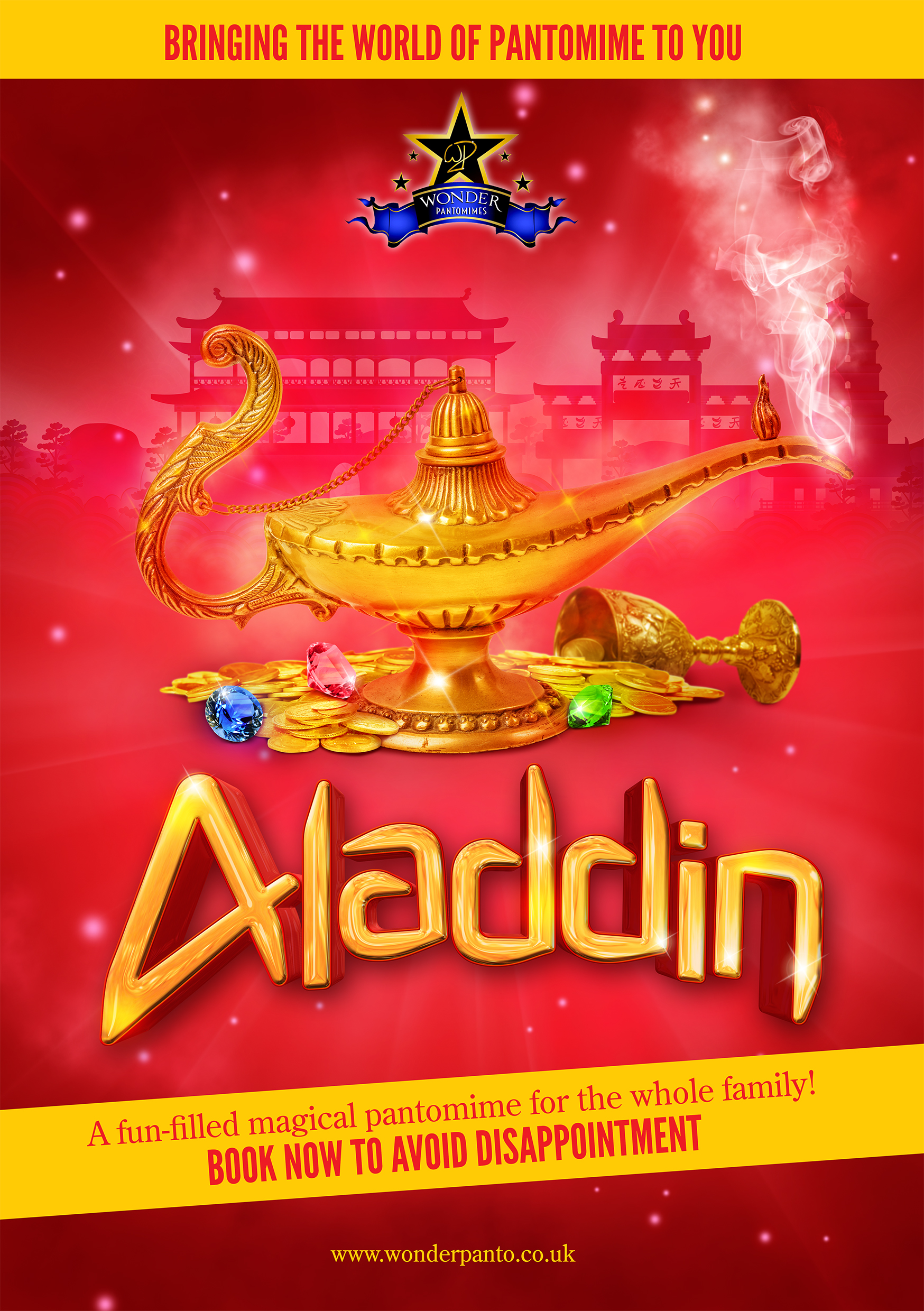 MAGIC CARPET HAS LIFT-OFF!
Thanks to careful Covid-proofing and a sprinkle of pantomime magic Aladdin WILL be performed at the Babbcombe Theatre in Torquay on Saturday on Saturday 19th December with performances at 12 Noon & 2.30pm.
In a specially adapted production, audiences can enjoy all the magic and sparkle of traditional panto, which is produced by Exeter-based company Wonder Pantomimes.
Running at between 60-70 minutes straight through, a team of professional local actors will follow government guidelines to the letter; ensuring social distancing through 'bubble booking' and the cutting of an interval.
One of only a small handful of professional pantomimes happening in the area, producers admit that while it has been extremely hard work to coordinate the complex health and safety demands, they were determined to deliver the show.
Producer Robet Luke said:
"We were adamant that families wouldn't miss out, so even though it has been an onerous task to meet all the (understandably) strict guidelines, panto will happen – oh yes it will! Only in the event of a local or national lockdown will we cancel."
Transporting audiences to Old Peking to meet Aladdin and his hard working mother, local laundress Widow Twankey, Aladdin must embark on a quest to find the magic lamp for the evil sorcerer Abanazar, who has promised the boy a treasure trove of wealth. Wealth means that Aladdin can marry the Princess, but is all as it seems? Can the Genie of the Lamp help our hero? Will there be wedding bells? And will poor Twankey ever get her washing dry? Find out by booking tickets for this special journey, full of magical eastern promise and much-loved panto slapstick.
Bookings can be made on on the venues website www.babbacombe-theatre.com until the venue re-opens on Monday 2nd November, when you can call the Box Office on 01803 328385