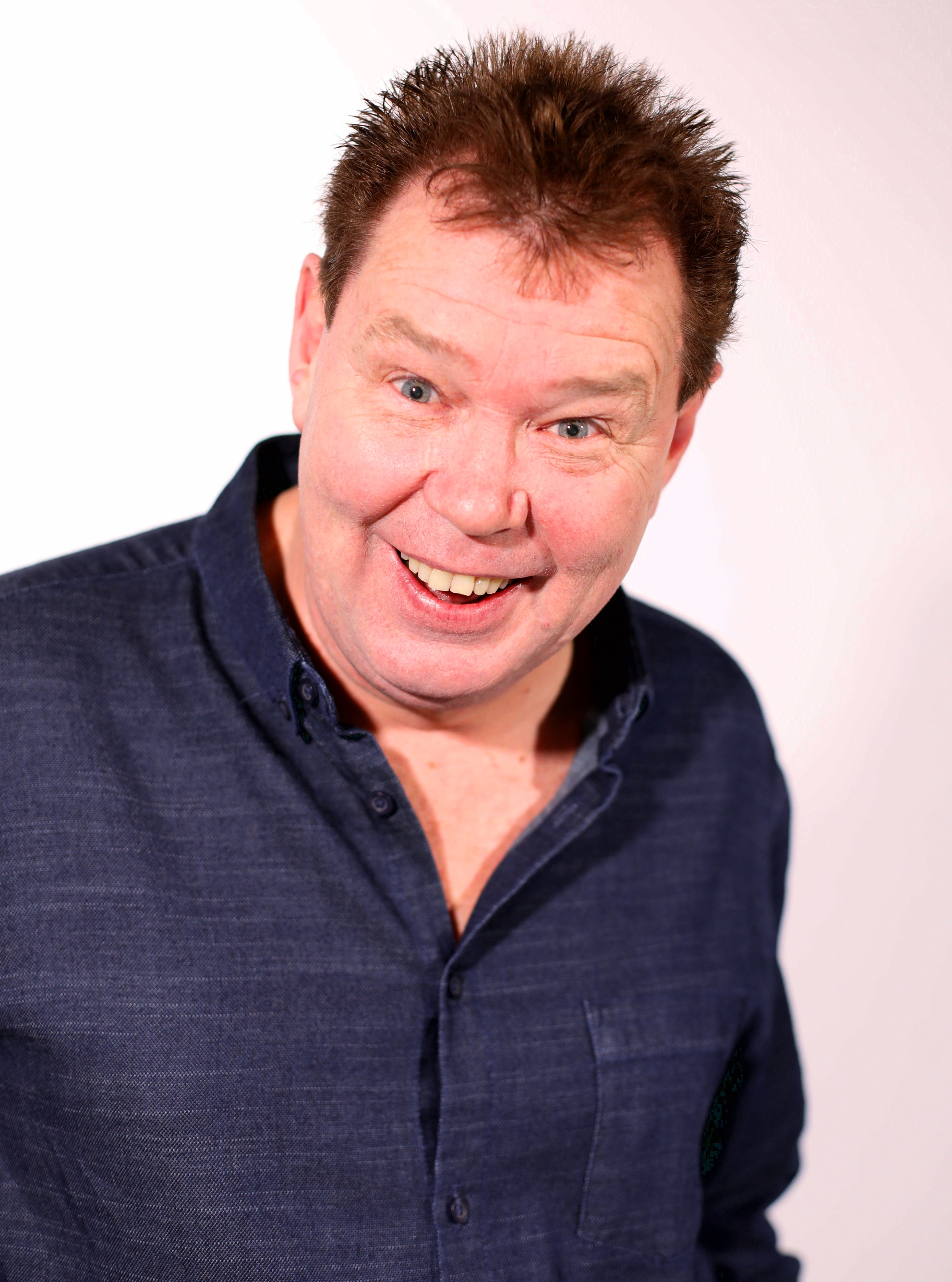 Now established as one of Britain's most successful live performers and a pantomime legend, the West Country's favourite daft comedian, Andy Ford, will be taking to the stage with his unique stand up comedy show, 'Andy Ford Live and All Over the Flippin' Shop' at the Babbacombe Theatre in Torquay on Saturday 3rd November at 7.30pm.
The Devon born entertainer boasts a multitude of showbiz credits. In 1997 he was featured on ITV's Big Big Talent Show hosted by Jonathan Ross, and his unique performance resulted in Executive Producer Nigel Lithgoe inviting Andy to appear on the Royal Variety Show at London's Victoria Palace in the presence of Her Majesty the Queen and Prince Philip on the occasion of their Golden Wedding Anniversary.
More TV appearances followed including ITV's Talking Telephone Numbers and Channel 5's award winning children's comedy show, Havakazoo. In 1998 Des O'Connor invited Andy onto his famous couch, and the merriment created, ensured a return spot on Des's next series, plus regular appearances on Today with Des and Mel where he performed alongside Rod Stewart, Celine Dion, Shania Twain and many other stars.
In Pantomime, Andy enjoys playing the 'Simple Simon' type role, and over the years he has teamed up with icons such as National Treasure Dame Barbara Windsor, David Hasselhoff, Henry Winkler, Louie Spence, Warwick Davis, Steve McFadden to name just a few.
Andy's original style has inspired many comedians during his 49 years as a professional performer and this Christmas Day will mark the start of his 50th year in the business.
After Andy's success in his stand-up comedy show "Look It's Me!: Andy Ford" which toured around the South West in April 2018, he was keen to create another show, where he will assuredly continue to showcase his daft, edgy, and original material, he has become renowned for.
Because of his pantomime roles Andy has fans of all ages, and what's more, his gags won't make your granny blush, in fact this new show is one all the family can enjoy together. Tickets are priced from £14 and available directly from the venues box office on 01803 328385, alternatively, you can book on line at www.babbacombe-theatre.com
Andy Ford Live and All Over the Flippin' Shop
Babbacombe Theatre, Torquay. Saturday 3rd November 7.30pm
Box Office: 01803 328385 www.babbacombe-theatre.com