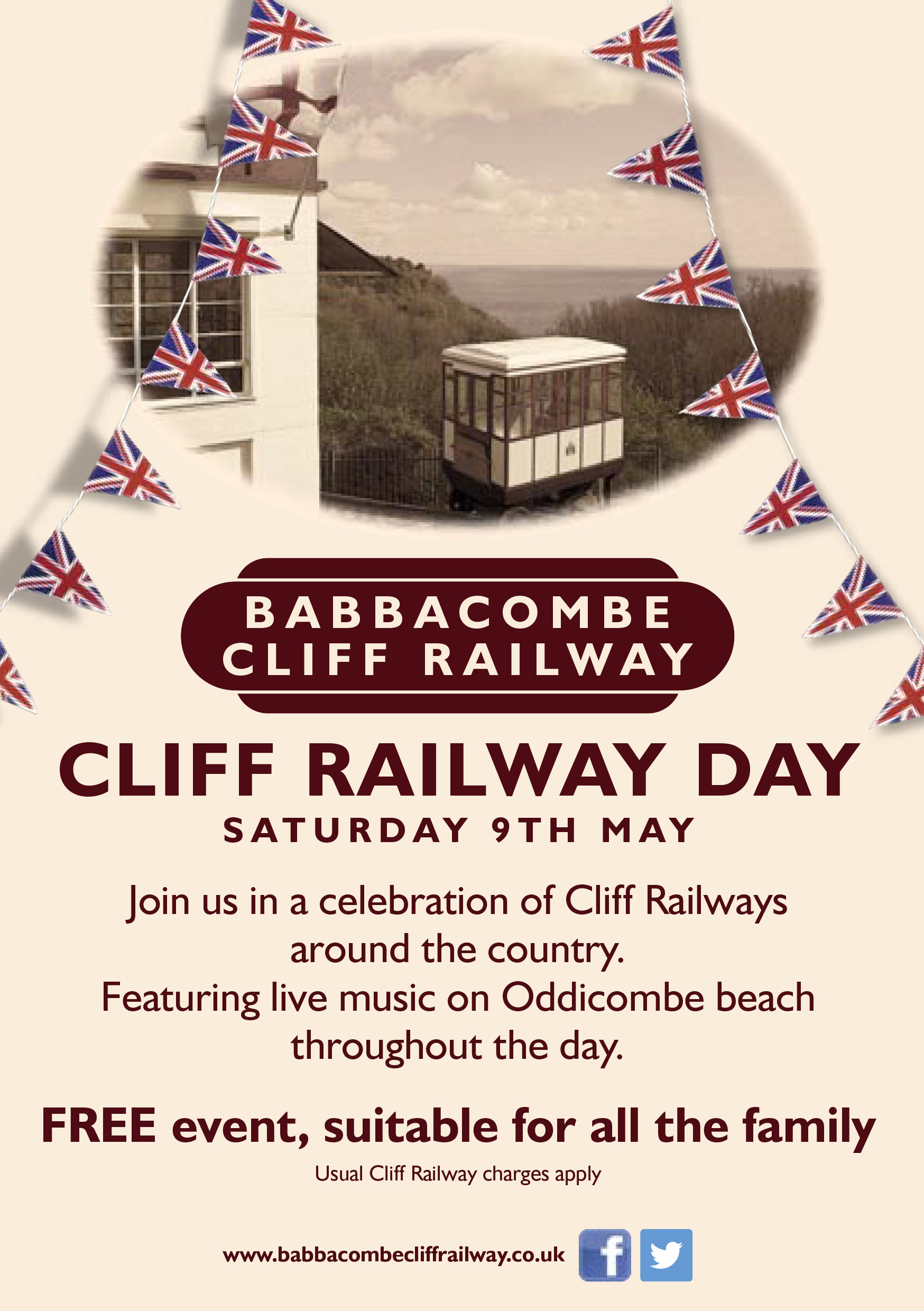 Cliff Railway Day – Saturday 9th May 2020
Join us for a day of celebration – Cliff Railway Day is now a national event with Cliff Railways across the country taking part to introduce the public to the nation's cliff railway heritage. We are incredibly lucky enough to have one of the few original working funicular railways in existence.
We share our Cliff Railway Day with celebrations to commemorate the 75th anniversary of VE Day, marking the end of the war in Europe 75 years ago.
Featuring live music on Oddicombe beach throughout the day.
FREE event, suitable for all the family
Usual Cliff Railway charges apply