Following on from their first project when they worked with Circus Starr, the circus with a purpose, they have other projects coming soon with the Altru Drama CIC, the Torbay Community Development Trust and Sound Community.
Circus Starr's event back in August saw children with disabilities, families on low incomes, those facing challenges such as domestic violence, bereavement or who may be living with a life-limiting condition come together to see and enjoy the circus performers doing what they do best. Being able to bring all the fun of the circus to children and families that may have found this dif?cult in the past, was a really rewarding event to be a part of, says, Colin Matthews the venues owner. He goes on to say, "after seeing how this was received by those families that attended just makes me and my team more enthusiastic to develop future opportunities.
Altru Drama CIC will be at the theatre on Tuesday 2nd November delivering an Anti – Bullying – free workshop aimed at children of primary school age KS1 & KS2. Local primary schools have been invited to attend. They use drama as a tool to deliver messages, explore issues and develop skills, their work involves drama performances, workshops and projects across a wide range of themes and issues. In 2022 other themes being explored at the Torquay venue are tailored to youngsters in primary schools and pupils in year 7. To find out how your school can join the event on 2nd November or to enquire about the 4 events next year email, Nikki Stevens at nikki@matpro-show.biz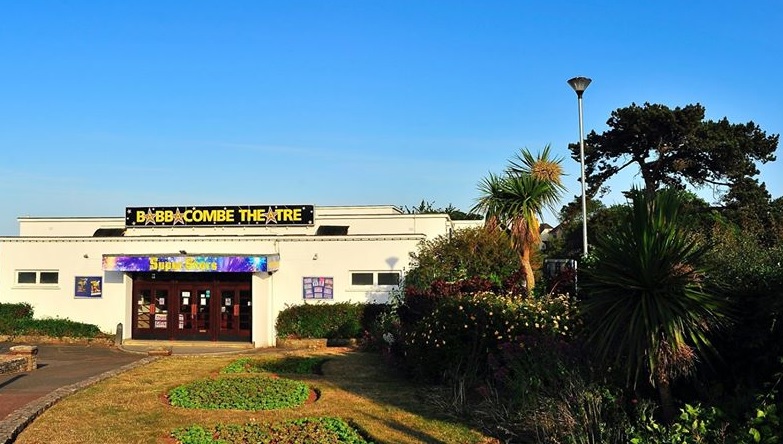 Working alongside Torbay Community Builders for the, St. Marychurch, Babbacombe & Maidencombe region, the venue will host Memories of Babbacombe & St. Marychurch on Thursday 25th November at 2pm. With those attending being invited to share their memories of the area too, memories from across the Bay are very much welcomed and encouraged too. Kevin Dixon, Terry Leaman and the Community builders will give short presentations sharing some amazing stories and as everyone shares their memories it is hoped that discussions will ensue and lead onto conversations on how local agencies can evolve for the future, with wellbeing and health and the theatre playing a part in bringing people together. Everyone is welcome, and you can attend FOR FREE. You do not need to book. Doors will open at 1.30pm.
The last event the theatre is particularly excited about. Sound Communities have recently started a new record label called OceanSide Records and they will be performing a show to coincide with our first EP release.
OceanSide records is a Rap/Hip-Hop based record label consisting of 5 members. Their material is based upon their upbringing in Torbay, Mental Health, and their overall lifestyle. As well as the local musical element, the Mavericks from London will be on stage during this show on Saturday 4th December, starting at 2pm. Tickets are being sold directly for this event by Sound Community and enquiries can be directed via email to them directly, info@soundcommunities.co.uk
If whilst you are reading this, you have any queries arising, please do not hesitate to contact the venues General Manager, Sharon Waring on 01803 322233, during office hours.