May 2018
---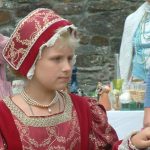 Elizabethan Totnes Market
Market Sqaure, Totnes
Every Tuesday from May to 25th September 2018 | 9am – 3pm
TEL: 01803 863168
Come and enjoy the famous costumed and charity craft market in the Market Square.
Unique day out in a wonderful old historic town.
---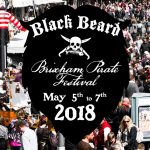 Brixham Pirate Festival 2018
Brixham Town Centre | 5th – 7th May 2018
www.brixhampirates.com
A swashbuckling mix of piratical fun and entertainment! There will be LOTS of pirates, military and period re-enactors here with guns and cannons to make plenty of noise! Plenty of music too with shanties and pirate rock
---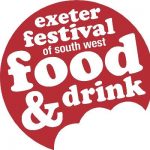 Exeter Festival of South West Food & Drink 2018
Northernhay Gardens and Exeter Castle, Exeter | 5th – 7th May 2018
Tel: 01392 278801
The three-day festival offers exceptional food and drink produced in the South West, alongside cookery demonstrations, workshop activities and the chance to meet producers and chefs, with over 100 exhibitors in two large food and drink pavilions.
---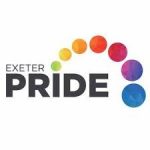 Exeter Pride 2018
Exeter Phoenix, Exeter | 12th May 2018
Celebration theme to Exeter's 10th LGBT Pride. AN explosion of colour, positivity and pride will take place in Exeter on Saturday, May 12 – and everyone is invited to come out and and celebrate.
---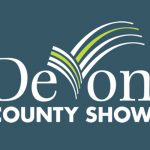 Devon County Show 2018
Westpoint, Exeter | 17th – 19th May 2018 | from 8 am
TEL: 01392 353784
There's only one place in Devon where on just three days of the year the county is revealed in all its glory! We're looking forward to treating our visitors to the best of food, farming and entertainment all in one day.
---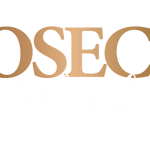 Prosecco Festival
Riviera International Centre, Torquay | 18th – 19th May 2018
TEL: 01792 635253
An Evening session takes place between 6.30pm and 11pm on a Friday, followed by an afternoon session the Saturday between 12.30pm until 5pm, and a further evening session on the Saturday evening, 6.30pm until 11pm. Live music will take place at all sessions, with a dance floor filler band each evening.
---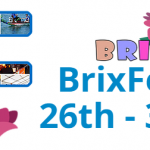 BrixFest Brixham 2018
Brixham Harbour | 26th – 30th May 2018
TEL: 07808 653104
BrixFest enters 2018 in its seventh year having firmly established itself as one of Brixham's leading festivals. We pride ourselves on getting bigger and better each year, and BrixFest 2018 is no different!
---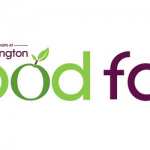 Dartington Food Fair
Dartington, Totnes | 27th – 28th May 2018
Tel: 01803 847500
The Shops at Dartington are delighted to announce the return of the annual Food Fair. The two-day family event will see visitors treated to the county's finest food and drink, with the opportunity to watch mouth-wateringly good workshops and be inspired for the summer season ahead.
---
June 2018
---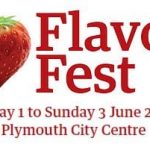 Flavour Fest 2018
Armada Way, Plymouth | 1st – 3rd June 2018
TEL: 01752 306330
The weekend event will see the Piazza transformed with stalls brimming with local delicacies, live music and a marquee bar. With more than 100 traders showcasing the best regional produce – as well as cookery demonstrations from talented local and celebrity chefs.
---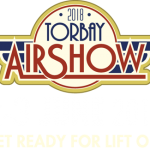 Torbay Airshow 2018
Paignton Green | 2nd – 3rd June 2018
www.torbayairshow.com
Torbay Airshow will return this spring with breathtaking air displays over the stunning South Devon bay. The two day show will take place over the weekend of the 2nd and 3rd June 2018 on Paignton Green offering free entertainment for all the family. The Bay provides a stunning natural amphitheatre for viewing the airshow, providing a perfect location for a large coastal airshow. The event is free to attend, with parking available to purchase in advance.
---

BMAD Bike Nights
Paignton Seafront | Every Wednesday from 6th June – 26th September 2018 – except changing to Thursday 26th July due to Paignton Carnival Procession 6 pm – 10 pm
www.bmad.co.uk
Each year on Paignton Seafront there is regularly a mile of bikes parked side by side every Wednesday evening from May to Sept. Bikers mix with locals and holiday makers alike, the bikers enjoying chips, coffee or ice cream, the locals walk their dogs and the holiday makers stroll through the bikes enjoying the evening sunshine whilst walking off their evening meals! The atmosphere is wonderful!
---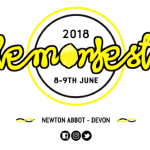 Lemonfest 2018
Newton Abbot Racecourse | 8th – 9th June 2018
TEL: 01626 353235
Lemonfest is a two-day festival which takes place on 8th-9th June, at Newton Abbot Racecourse in the beautiful area of South Devon.
---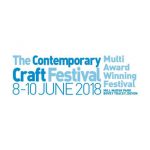 The Contemporary Craft Festival 2018
Mill Marsh Park, Bovey Tracey |8th – 10th June 2018
Tel: 01626 830612
Set in idyllic surroundings on the edge of Dartmoor, The Contemporary Craft Festival is brimming with opportunities to meet and buy work directly from nearly 200 of your favourite or newly-found makers.
---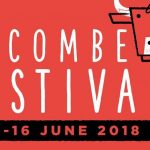 Occombe Festival 2018
Occombe Farm, Paignton | 15th – 16th June 2018
Tel: 01803 520022
Two days of amazing live music, huge choice of beer, cider and wine and a delicious selection of locally produced foods, tasty treats and meals.
---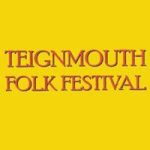 Teignmouth Folk Festival 2018
Teignmouth | 22nd – 24th June 2018
Tel: 01803 290427
The Teignmouth Folk Festival is a hugely popular event that takes place once a year and attracts large crowds with its wide variety of exciting entertainment. There will be concerts and performances, workshops, dance acts and even a 'meet and greet' with some of the artists.
---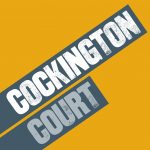 Classic Motorcycles at Cockington Court
Cockington, Torquay | 24th June 2018
TEL: 01752 785026
The VMCC Dartmoor (The Vintage Motorcycle Club) will be displaying an array of vintage and classic motorcycles on the front lawn and in the Sea Change Craft Studios area at Cockington Court.
---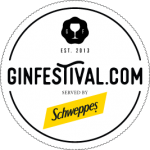 Gin Festival Plymouth 2018
Plymouth | 29th June 2018
TEL: 01274 888588
The UK's first, biggest and best gin festival is making it's first visit to Plymouth and we're bringing an enormous variety of different gins with us!
---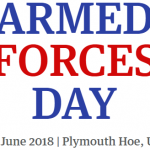 Plymouth Armed Forces Day 2018
The Hoe, Plymouth, Devon,  | 30th June 2018
TEL: 01752 306330
A spectacular and exciting day of entertainment, with air displays, parades, demonstrations, competitions and activities for the whole family.
---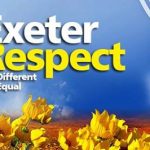 Exeter Respect Festival 2018
Belmot Road, Exeter | 30th June – 1st July 2018
Tel: 07816 325613
Exeter Respect is the city's annual celebration of diversity where we use the performing and creative arts to engage the wider community in sayign no to racism and all forms of prejudice.
---
July 2018
---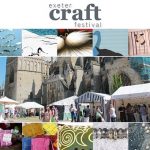 Exeter Craft Festival 2018
Exeter Cathedral, Exeter | 5th – 7th July 2018
Tel: 01392 431521
This 3- day Festival of Arts and Crafts is a celebration of the very best artists & makers based in the South West is one of the major highlights of the Exeter's cultural calendar.
---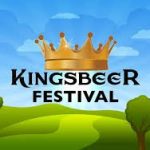 Dartmouth Steam Railway and River Boat Company – KingsBeer Festival
Kingswear Station, Kingswear | 13th – 15th July 2018
TEL: 01803 555872
The KingsBeer Festival will be on the embankment at Kingswear and has uninterrupted, panoramic views of the River Dart.
---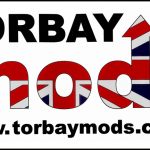 Torbay Mods on the Green
Paignton Green | 14th July 2018 (date to be confirmed) | 10am – 5pm
www.torbaymods.com
Torbay Mods will be at Paignton Green on Saturday 14th July with a display of 60s scooter on Paignton North Green
---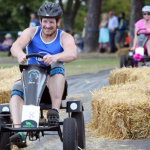 Rotary Pedal Car Grand Prix 2018 – 40th Year
Torre Abbey Meadows, Torquay | 15th July 2018
TEL: 01803 327154
Watch the very competitive pedal car teams all striving to win top trophies in this 2 hour endurance race using nothing but their own strength and fitness! Running along side this will be an arts and craft fayre, live music, and demonstrations
Licensed bar and catering tent.
---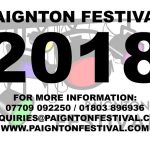 Paignton Festival 2018
Paignton Green | 21st – 30th July 2018
TEL: 07709 092250
You may be surprised to know that Torbay Carnival has been running for over 100 years. It was originally held on one night – procession night – but over the years we have grown and now we run over nine days of free entertainment for all the family.
---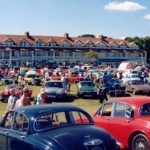 Riviera Classic Car Show
Paignton Sea Front | 22nd July 2018
www.towc.club
The display of fabulous vehicles is complemented by stage entertainment through the day, food outlets, a craft marquee and licensed bar.
---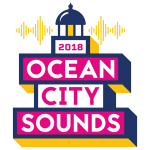 Ocean City Sounds 2018
The Hoe, Plymouth | 26th to 27th July 2018
TEL: 0333 772 7727
The two-day event on Plymouth Hoe – builds on the success of MTV Crashes Plymouth.
---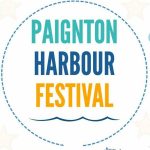 Paignton Harbour Festival Day
The Harbour, Paignton | 28th July 2018
www.paigntonharbourfestival.co.uk
One day of a full family fun day with the best local produce, demo stage with fantastic local chef, 100 seated pop up restaurant and the maritime history of the Harbour.
---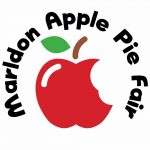 Marldon Apple Pie Fair 2018
The Village Green, Marldon | 28 July 2018
Tel: 07909 843848
The Marldon Apple Pie Fair has been going since 1888 in memory of local farmer, George Hill, who would use his windfall apples to bake an enormous apple pie for the village. Nowadays, locals and visitors alike join in the celebrations. Events throughout the afternoon include local arts, crafts and food stands, falconry displays, games and even a novelty dog show!
---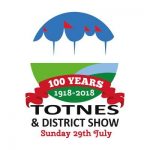 Totnes and District Agricultural Show 2018
Berry Pomeroy, Totnes,  | 29th July 2018
Tel: 01803 732813
We have exciting demonstrations, displays and parades in the Main Ring, our Entertainment Ring speaks for itself and there's even a sheep shearing competition. Sheep, cattle and horses compete for showing honours and show jumping is as popular as ever.
Amongst a whole host of other things, there's a Home & Handicrafts marquee, Craft Tent, Food Hall and a large Trade Stands section offering a wide choice of goods and services. So come and join us for a great day out.
---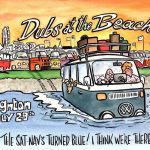 Dubs at the Beach 2018
Paignton Green and other locations, Paignton | 29th July 2018
Tel: 07412 789195
Dubs at the Beach is back for 2018. As in the previous years the show will have its very own auto-jumble, trade stalls, kids entertainment, refreshments and more. Over the past years the show has been a massive success with Volkswagen enthusiasts coming from all over the country and this year we want the show to be bigger and better than ever and aim to fill the green capacity.
---
August 2018
---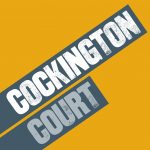 Cockington Fayre
Cockington Court | 1st Aug 2018
Tel: 01803 607230
The famous Cockington Fayre. Come and join in a traditional old English village summer fair in beautiful Cockington. 'A Great Family Day Out' in the grounds of the historical Cockington Court.
---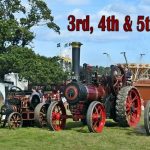 Torbay Steam Fair 2018
Dartmouth Road, Churston Ferrers, Brixham | 3rd – 5th Aug 2018
Tel: 01803 853989
Situated just outside Brixham on the main A3022, this 3 day event is a must for all the family. Come and view the wonderful working steam engines, vintage, and classic cars, lorries, military displays, market stalls and so much more.
---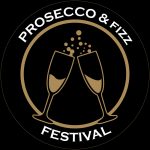 Prosecco and Fizz Festival
Riviera International Centre, Torquay | 3rd – 4th Aug 2018
TEL: 01803 299992
20 different types of Prosecco, a free glass of Prosecco on arrival, great live music so expect to see amazing live bands on stage, delicious Italian Street Food so make sure you come hungry enough to indulge.
---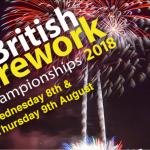 British Firework Championships
The Hoe, Plymouth | 8th – 9th August 2018
Tel: 01752 306330
As the Hoe is the focal point for watching the Championships, entertainment is provided here throughout both evenings. In addition to a fun fair, with thrill rides, Heart FM will be providing live music on a stage.
---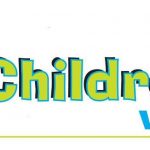 Children's Week 2018
Paignton Green | 14th-18th Aug 2018
www.childrensweek.co.uk
The UK's longest running children's festival, Torbay Children's Week is now in its 72nd year so why not come and celebrate on Paignton seafront with all your favourites. There will be a packed programme of performances, workshops and events throughout the week.
---
September 2018
---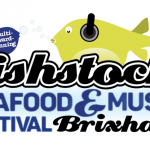 Fishstock Brixham
Brixham Quay, Brixham | 8th September 2018
Tel: 07860 542071
Fishstock Brixham, the English Riviera's renowned urban music and seafood festival takes place at the new Fish Quay on Brixham's picturesque fishing harbour.