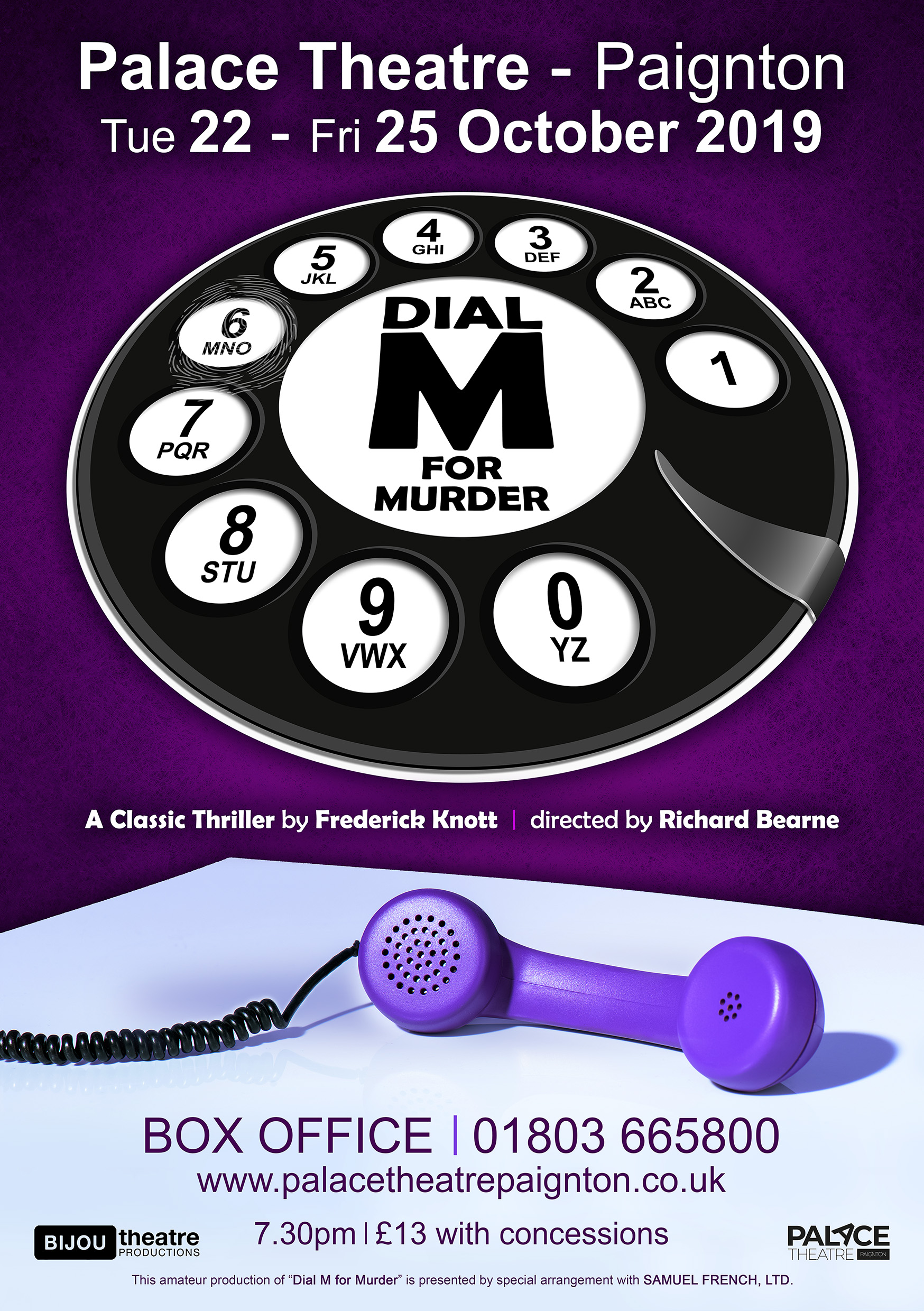 Bijou Theatre Productions is celebrating 65 years of performing plays this season. Although as many of you know we started life in the little tiny theatre behind the then Gerston Hotel as the Bijou Club. We are delighted that Richard Bearne has agreed to direct the first play of this momentous season. He has chosen Dial M for Murder by Frederick Knott. This is a classic thriller in every sense of the word. Those of you who saw Black Coffee will know what a great performer Richard is with so much attention to detail and we know he will bring that same talent to his direction of our first play.
Tony Wendice has married his wife for her money and now plans to murder her for the same reason.  He arranges the perfect murder. He blackmails a scoundrel he used to know into strangling her for £1000 and arranges a fool proof alibi for himself. Unfortunately things go dramatically wrong when the 'would be' murderer is killed and the wife survives. So he now sets about getting her convicted for murder and this nearly happens. To see what happens book seats at the Palace Theatre Paignton between Tuesday 22nd and Friday 25th of October.  This play will keep you on the edge of your seats and keep you guessing to the end.
Richard has assembled a superb cast Sean Aldridge as Tony Racheal Wilson as the unfortunate wife. Others are Jolyon Tuck David Wilson and James Mckenie Thorpe taking a break from professional acting roles to join the Bijou
To Book Tickets online please click www.palacetheatrepaignton.co.uk/shows/stepping-out/?eventDisplay=all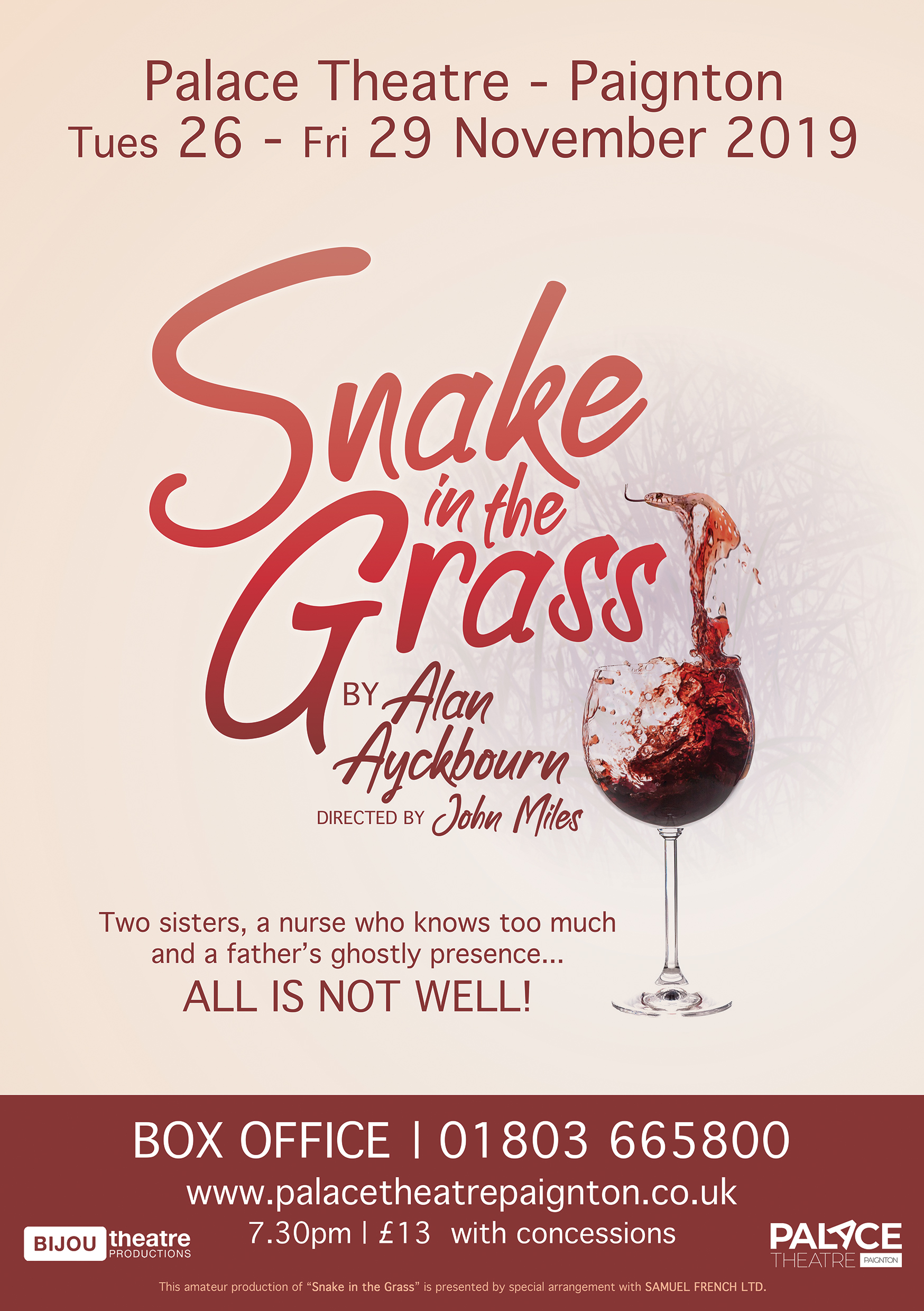 "Snake in the Grass"
Paignton's own well-established theatre company, 'Bijou', always looking for something new to present to their loyal patrons, have turned up trumps with this, their latest production.
The unrecognised masterpiece, "Snake in the Grass" by Alan Ayckbourn no less, will be presented to an unsuspecting public from 26th to 29th November at The Palace Theatre, Paignton.
Trying (and failing) to conceal their mutual sibling distaste, sisters Annabel and Miriam meet once again after many years, to sort out their father's estate….and what a state it's in! Father has not only neglected the house and garden, but has tormented the one daughter who stayed single to look after him in his cantankerous old age. His last cruelty was to leave everything to the other sister, even though she's been far away in Australia for years, studiously ignoring her filial duties. There's some justifiable resentment when the prodigal returns.
It soon transpires that Alice, the sinister nurse who looked after and befriended the old man, knows rather too much about his 'accidental' death, and blackmail ensues.
What can the sisters, begrudgingly drawn together by adversity, do to avoid destitution, or even worse, prison? What strange presence can Annabel feel in the tennis court?  Who is Lewis and who, for heaven's sake, wants to move to Fulham?!
Director John Miles has brought together a well-balanced cast to present this intriguing supernatural comedy/thriller, with newcomers Karen Allen and Brenda Hutchings joining established 'Bijou' actress Nichola Aldridge.
The comic horror of the finale is truly heart-stopping. Anyone for tennis?!
To Book Tickets online please click www.palacetheatrepaignton.co.uk/shows/snake-in-the-grass/?eventDisplay=all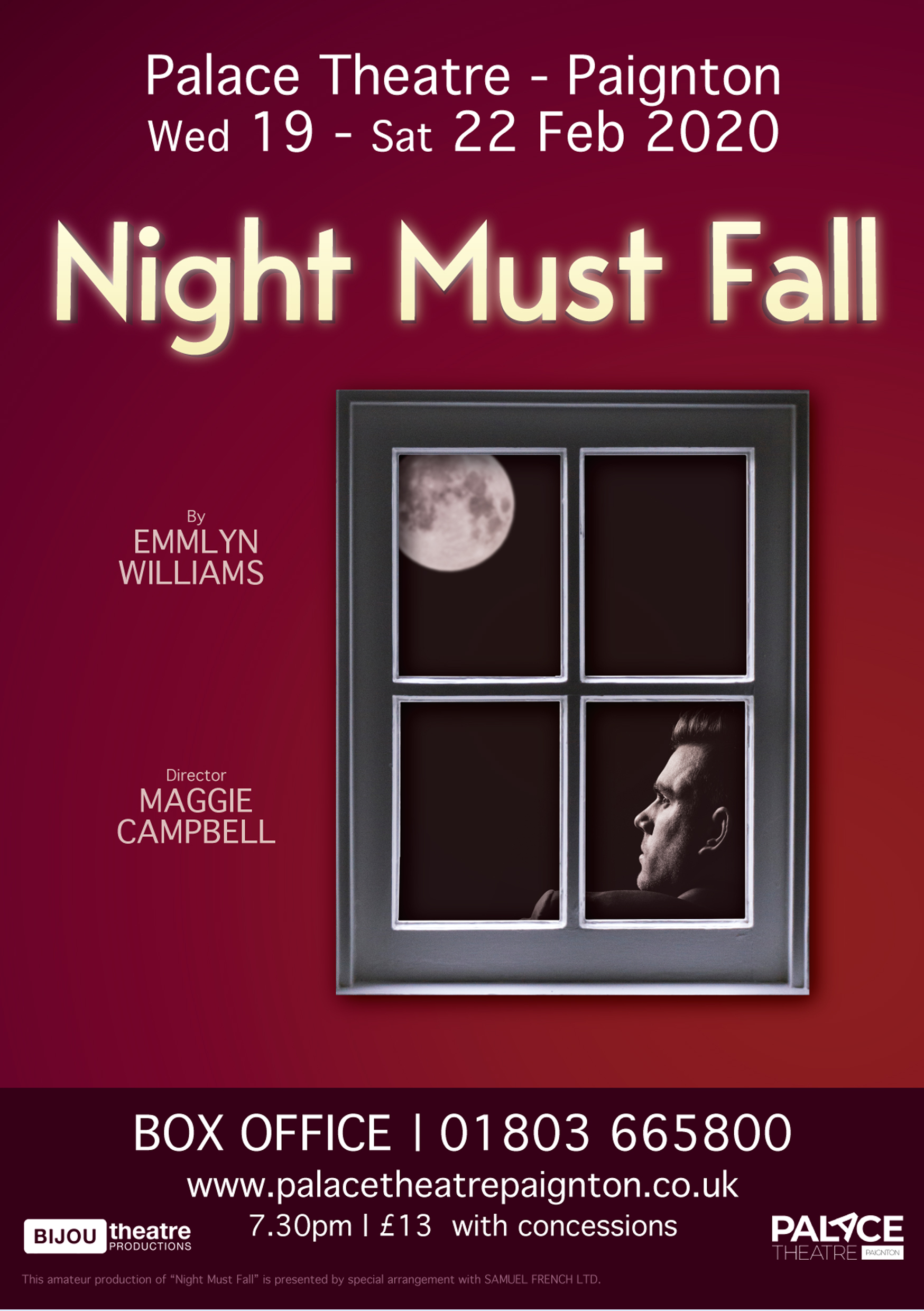 To Book Tickets online please click www.palacetheatrepaignton.co.uk/shows/night-must-fall/?eventDisplay=all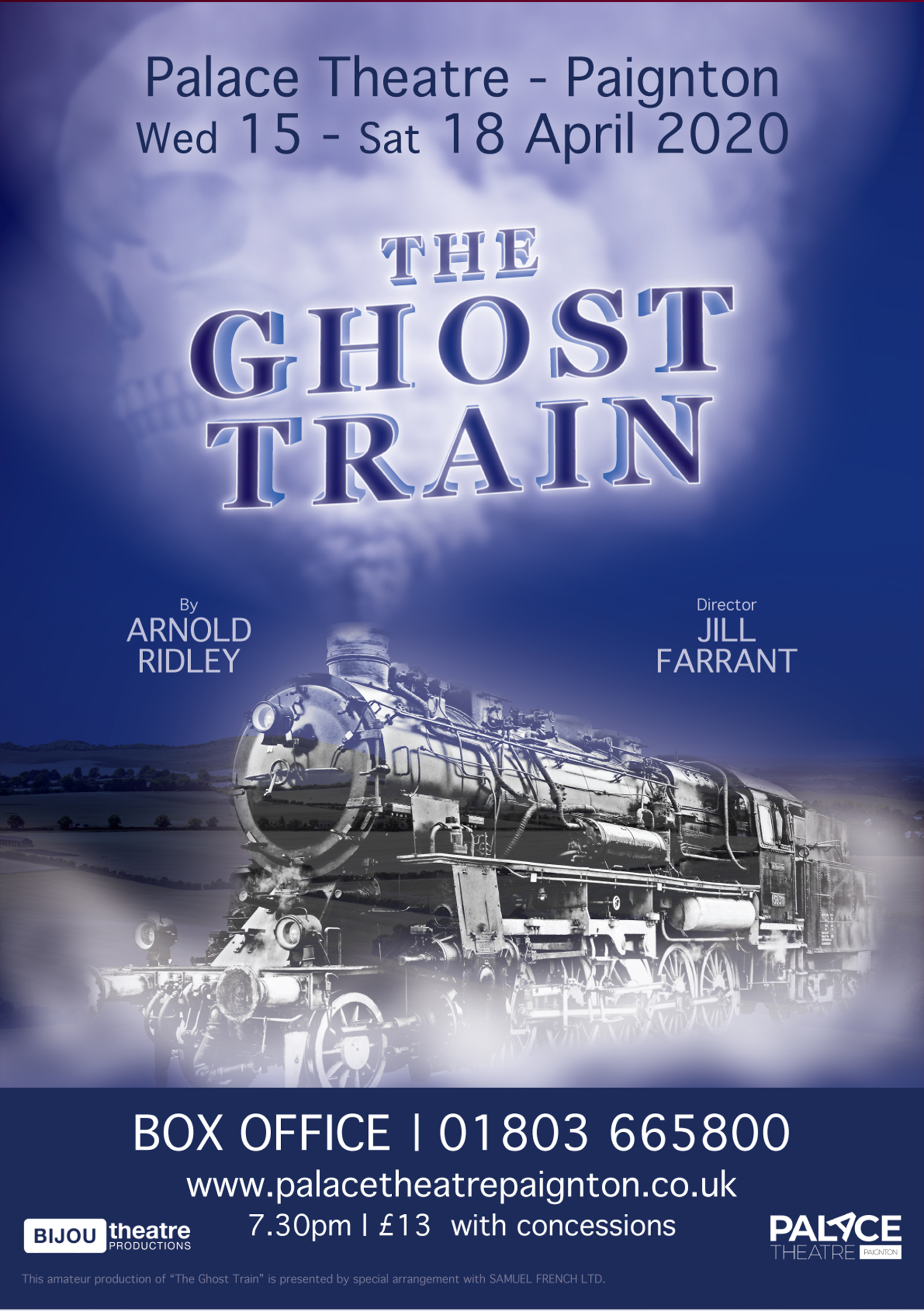 To Book Tickets online please click www.palacetheatrepaignton.co.uk/shows/the-ghost-train/?eventDisplay=all