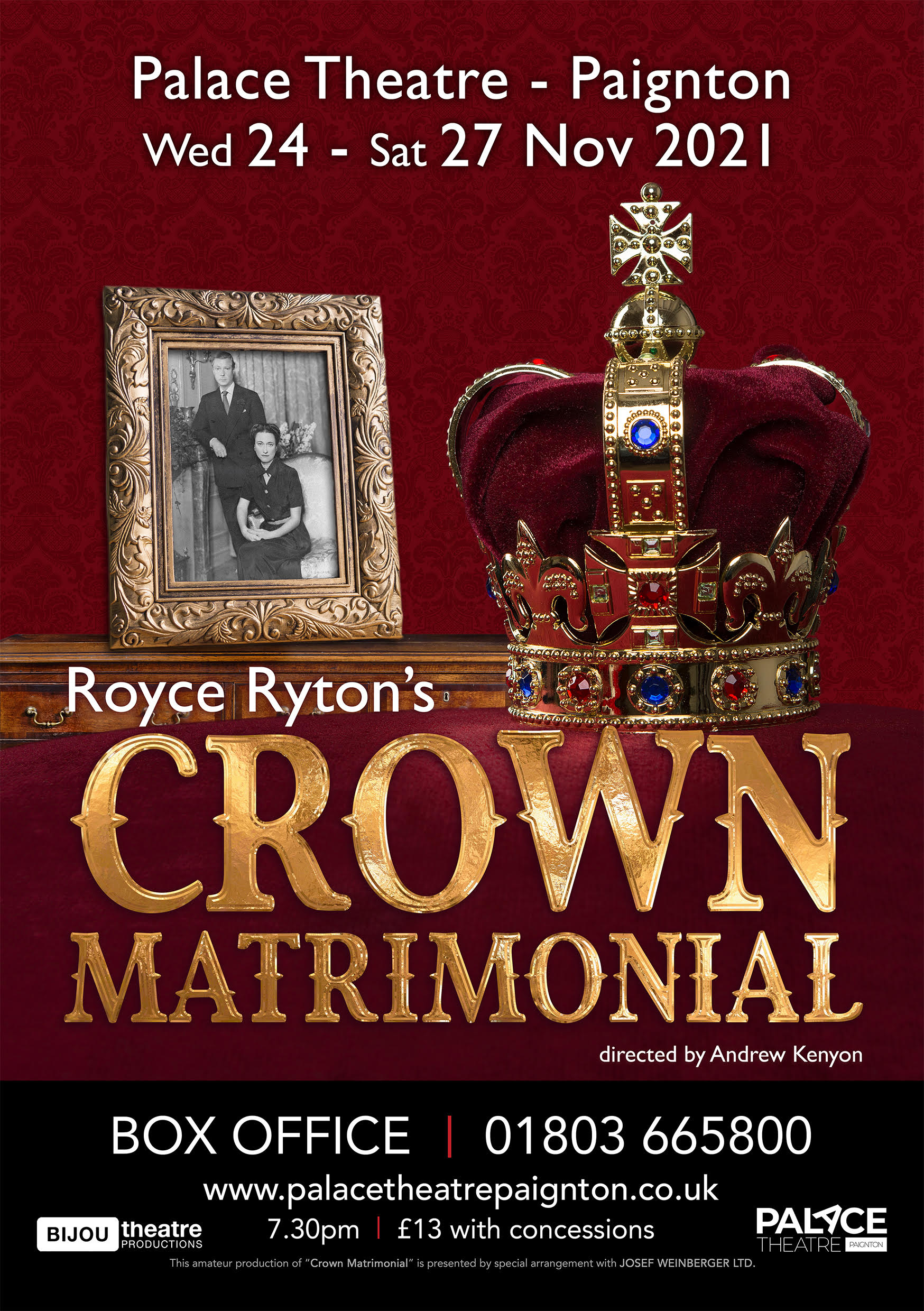 CROWN MATRIMONIAL
by Royce Ryton
(by arrangement with Josef Weinberger)
In 1980 the original Bijou Theatre staged this fascinating and gripping insight into the Abdication of 1936. This revival comes at a time when today's Royal Family have experienced their own trials and tribulations echoing those of the Constitutional crisis of that year when the King renounced his throne for the love of Wallis Simpson – a twice divorced American socialite.
In the 1980 production Wendy Caplan – the current Bijou's Company Manage – played the part of the Duchess of York (who later became Queen Elizabeth and subsequently HM the Queen Mother). History is repeating itself in that Wendy's daughter Sarah, well known to Bijou audiences, is reprising that role some 40 years later! Returning to direct is Andrew Kenyon who gave us the spine-tingling 'Who Killed Santa Claus?' in December 2018.
Crown Matrimonial is a well-crafted and engrossing piece of theatre about the Abdication crisis of December 1936. The story of Edward VIII abdicating for the love of the twice-divorced American Wallis Simpson is well documented; what is not so well known is the effect his decision had on the protagonists in private.
The play centres on how the crisis affected the Royal Family's inner circle; showing how deeply Edward was in love with Mrs. Simpson and his despair at not being able to marry her and remain on the throne; the fears his brother (George VI – the current Queen's father) had about succeeding him and how their mother – Queen Mary – was concerned that the Monarchy would crumble under the scandal.
December 10th this year marks the eighty-fourth anniversary of the signing of the Instrument of Abdication and films such as "The King's Speech" and the award-winning series "The Crown" show how this story continues to fascinate.
Performance dates are 24th -27th November 2021 at 7.30pm each evening and we look forward to seeing you at The Palace Theatre.