As the official charity at the Devon County Show this year, Hannahs is looking forward to welcoming visitors to their stands.  Come and visit the Hannahs stands and join in all the fun activities at the show which is on at Westpoint from this Thursday to Saturday.
On the Hannahs main stand there will be lots to do including an amazing colouring wall, free sweets and treats, hot drinks and a photo booth. Radio presenters from Hannahs radio station, Access All Aerials, will be providing music and entertainment. Visitors can meet Hannahs' new mascot and enter the competition to name him. At the show the charity will be launching their new campaign, No Judgement No Limit, which encourages young people with disabilities to challenge themselves to reach their potential and find their greatness.
Hannahs will also have a stand in the Garden and Craft Tent where their Ivybridge Supporter Group will be selling beautifully decorated wellies, plants and tickets for the Find a Cow competition. There will be a Hannahs stand in the Farmwise Tent where children can plant their own seeds to take away. The Young Farmers will also be supporting Hannahs in their tent by selling tickets to the Find a Cow competition and drawing a winning ticket at the end of each day. Hannahs bucket collectors will be busy each day 12-1pm and 3-4pm and are looking forward to meeting show visitors.
Hannahs Corporate Fundraiser, Claire Landricombe, said "We are extremely honoured to be selected as the Official Charity for this year's Devon County Show. We're very grateful to the Devon County Show for this fantastic platform to showcase the wonderful Dame Hannah Rogers Charity, and to all of our sponsors and volunteers who are supporting us during the Show. We're looking forward to meeting lots of people on our three stands at the Show ground, and getting them involved in a range of activities that highlight the diverse and far-reaching impact of our charity in supporting children and adults with disabilities across the South West."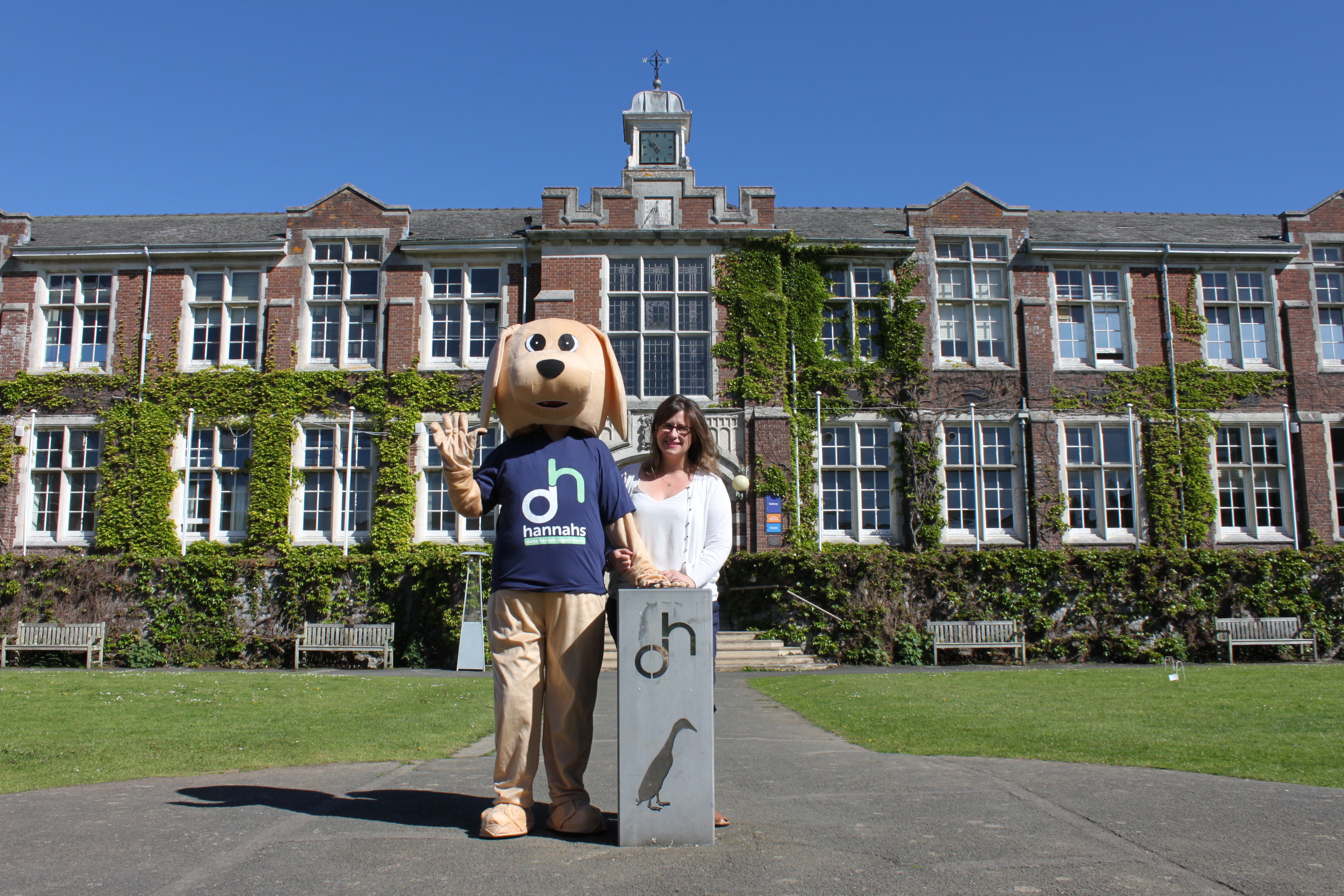 Thanks to all the following organisations for their involvement in Hannahs stands at the Devon County Show: Cornish Mutual, Dunn & Baker, MST, Walter C Parsons, The Training Partnership and Bromhead.
Picture caption: Claire Landricombe with Hannahs' new mascot