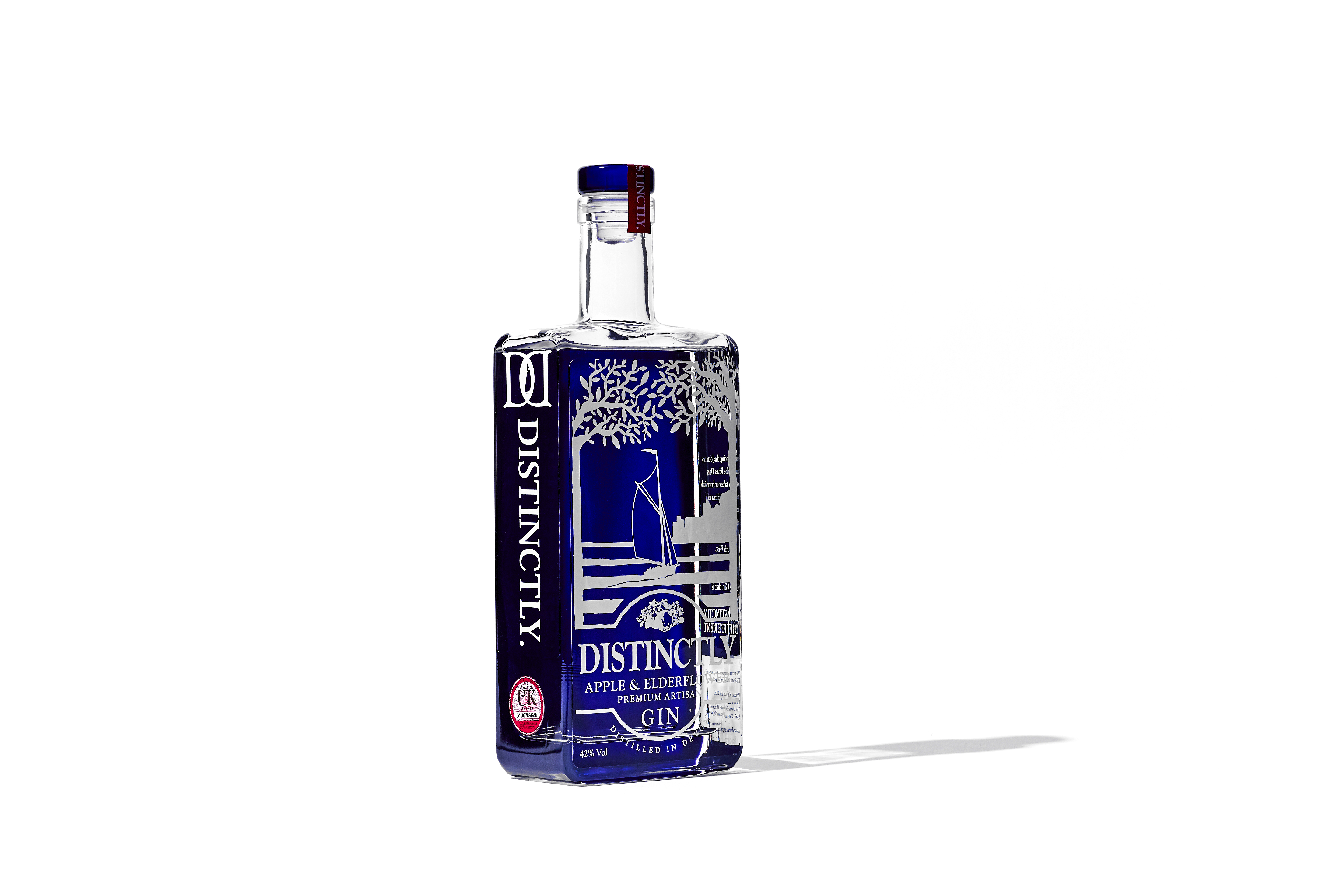 Established in Dartmouth in January 2018, Distinctly creates premium Artisan short run Gins presented in beautifully hand painted bottles.
Distinctly was the brain child of ex record producer Laurance Traverso. He wanted to create a Gin that would use local Botanicals and make a product that was intrinsically linked to the Southwest. This is a model that has since been taken up by many micro distillers but at the time it was London dry or die.
Distinctly started with an Apple and Elderflower Gin that used Hunts Cider Apples and Greenway houses' Elderflower as the key ingredients to make it stand apart from the rest.
The bottles were hand painted blue, by Laurance's wife Sarah and then hand labelled with a limited edition Yacht design(since changed) by Paul Barclay.
In Dartmouth and South Devon this was an instant hit with tourists and locals alike who wanted something to take home or just loved the Apple and elderflower taste. The unique translucent blue bottles stood out from the crowd and were a firm favourite on the long summer days. They created two special limited editions. Raspberry and rhubarb Gins for release at regatta that had sold out before they were even bottled. They were even voted Devons favourite Gin in an online poll in Devon live in August.
So what's next for Distinctly?
Two new Gins have joined the Apple and Elderflower.
Full of fruit and presented in its' signature Red backed bottle, the Wild Strawberry Distinctly Love adds a pink gin to the Family.
Last but not least The Cool Britannia London Dry, with its incredible Union Flag back and more traditional recipe creates a super smooth, London dry gin with a hint of Citrus for gin lovers that want a gin to taste like gin.
With these three great products and a whole country to explore they step forwards into a new Gin season hoping to pick up some new gin fans along the way.