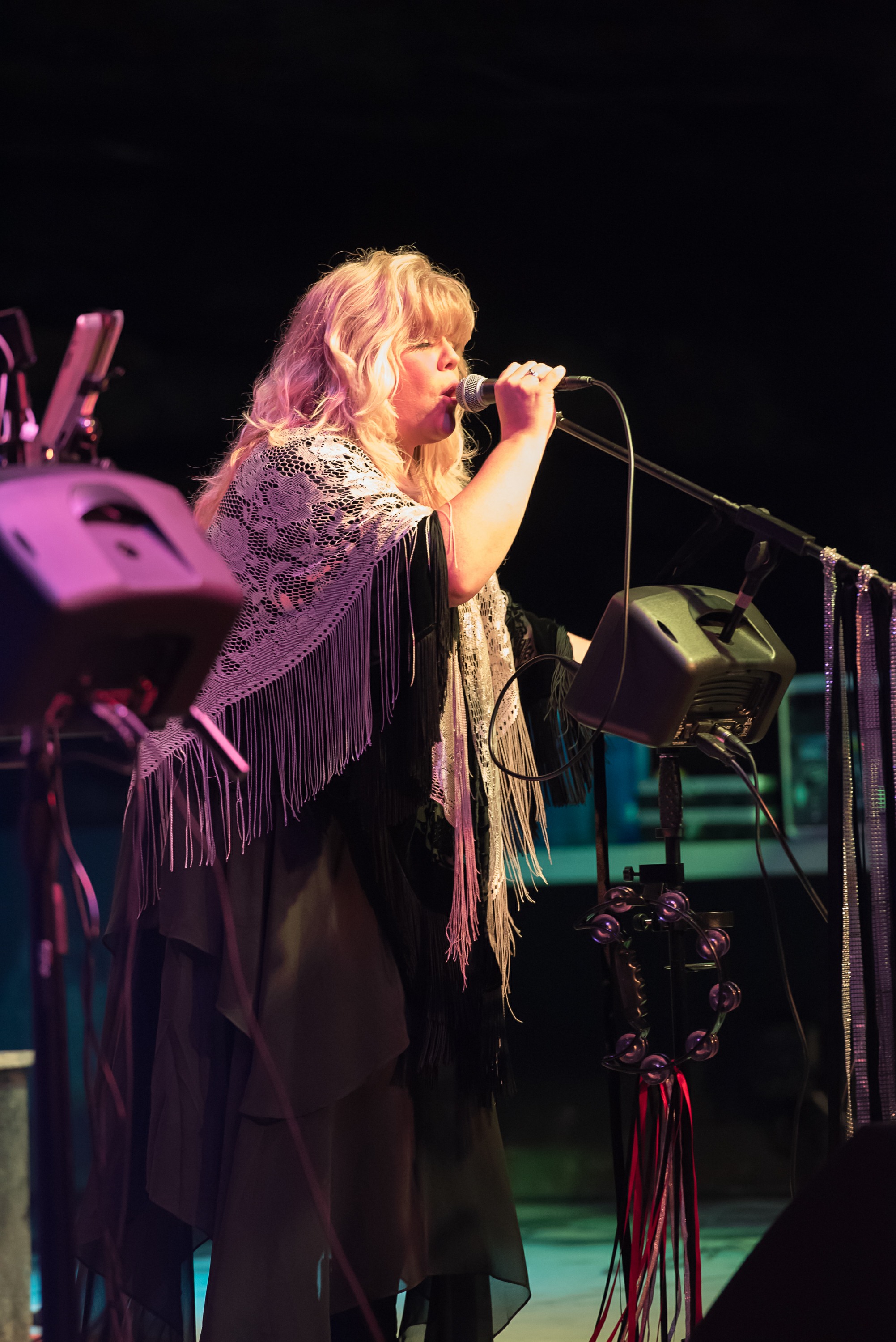 THE FLEETWOOD MAC SONGBOOK – FRIDAY 1st NOVEMBER 7.30pm.
'The Fleetwood Mac Songbook' is made up of six experienced musicians who are dedicated to celebrating one of the all-time great Rock, Pop & Blues bands in the World – FLEETWOOD MAC.
The band deliver faithful live recreations of all the Mac's best known and well-loved songs and will be appearing in concert for one night only on Friday 1st November 7.30pm at the Babbacombe Theatre in Torquay.
This show covers the 50+ years right from the Peter Green Blues era through their multi million selling West Coast Rock 'Rumours' incarnation (after the addition of Lindsey Buckingham and Stevie Nicks to the line-up), onto the hit packed, glossy 80s production, 'Tango In The Night' plus the triumphant resurgence brought about by 1997's live comeback, 'The Dance'.
Expect to hear classic tracks including – 'Go Your Own Way', 'Little Lies', 'Dreams', 'Seven Wonders', 'Everywhere', 'The Chain (the Formula One theme song !)', 'Rhiannon', 'Oh Well' plus so many other of their timeless songs that have been loved for decades.
The music is enhanced using authentic instruments as used by Fleetwood Mac themselves, a stellar lightshow with projections and replica costumes so it isn't only good to listen to but great to look at too.
Tickets are now on sale and available from the venues Box office on 01803 328385 OR from their website: www.babbacombe-theatre.com