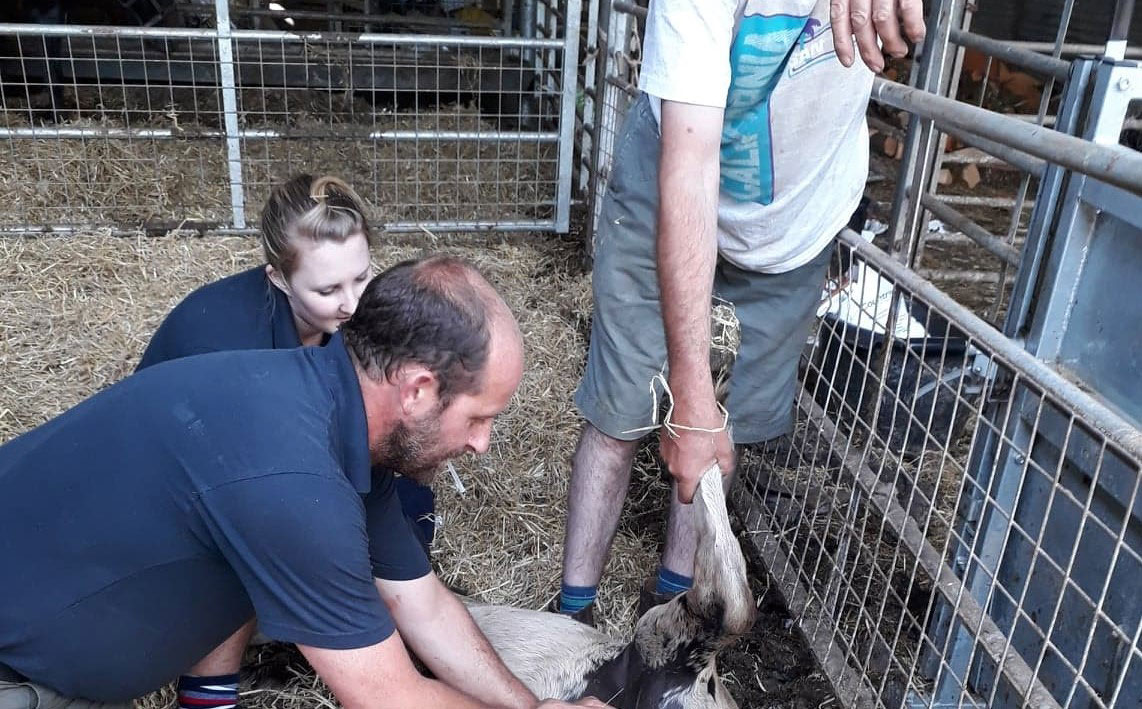 Dartmoor Hill farmers have taken part in a special gelding clinic set up to prevent the birth of unwanted foals.
The clinic – organised by Yelverton-based horse rescue charity South West Equine Protection – saw a total of seven Dartmoor Hill Ponies gelded – thanks to generous donations from the charity's supporters.
Every year on Dartmoor unwanted foals are destroyed, many within their first year. But those not rounded up go on to compound the issue by breeding and creating more unwanted animals.
But SWEP, which recently announced a planned merger with the region's largest equine charity the Mare & Foal Sanctuary, held its second clinic this week with the help of two vets from Calweton Equine, who worked at a special reduced rate.
The clinic in Horrabridge offered an equine MOT with free gelding, microchip implantation, passports, health checks, deworming, dental services and a hoof trim thrown in.
And all seven ponies were today recovering well before being released back on the moor – no longer able to compound the over-breeding problem.
SWEP's Becky Treeby said "We feel fortunate to have this opportunity to build relationships with our farmers here on Dartmoor and to provide them with help and support.
"We all know there is an overbreeding crisis but with projects like our publicly funded gelding clinics we can all help to end the problem.
"All the colts recently gelded were the result of neighbouring stallions covering the mares of the farmers who took part.
"They have very little control, which is why the gelding clinics are so vital if we are to reduce numbers and preserve our beautiful Dartmoor Hill Ponies."
The clinics also provide important information for an ongoing study on the geldings' behaviour when returned to their herds.
Mare & Foal Sanctuary Director of Income and Public Engagement, Simon Avery, praised the scheme.
He said: "These clinics are exactly what is needed to prevent unwanted breeding in the first place. We want to support our Dartmoor farmers and help them with the massive responsibility of keeping ponies on the moor.
'I would absolutely love to see a responsible breeding management plan where every birth is a planned foal with a future.
"These ponies can go on to become incredible children's riding ponies, they have sweet and lovely natures, but there are simply too many of them being born.
"Dartmoor wouldn't be Dartmoor without the ponies and I think it's great that charities and members of the public are helping to maintain and manage the herds."
SWEP, which specialises in rescuing and rehabilitating sick or injured wild moorland ponies, is hoping to gain further support for the gelding clinics amongst the Dartmoor farming community.