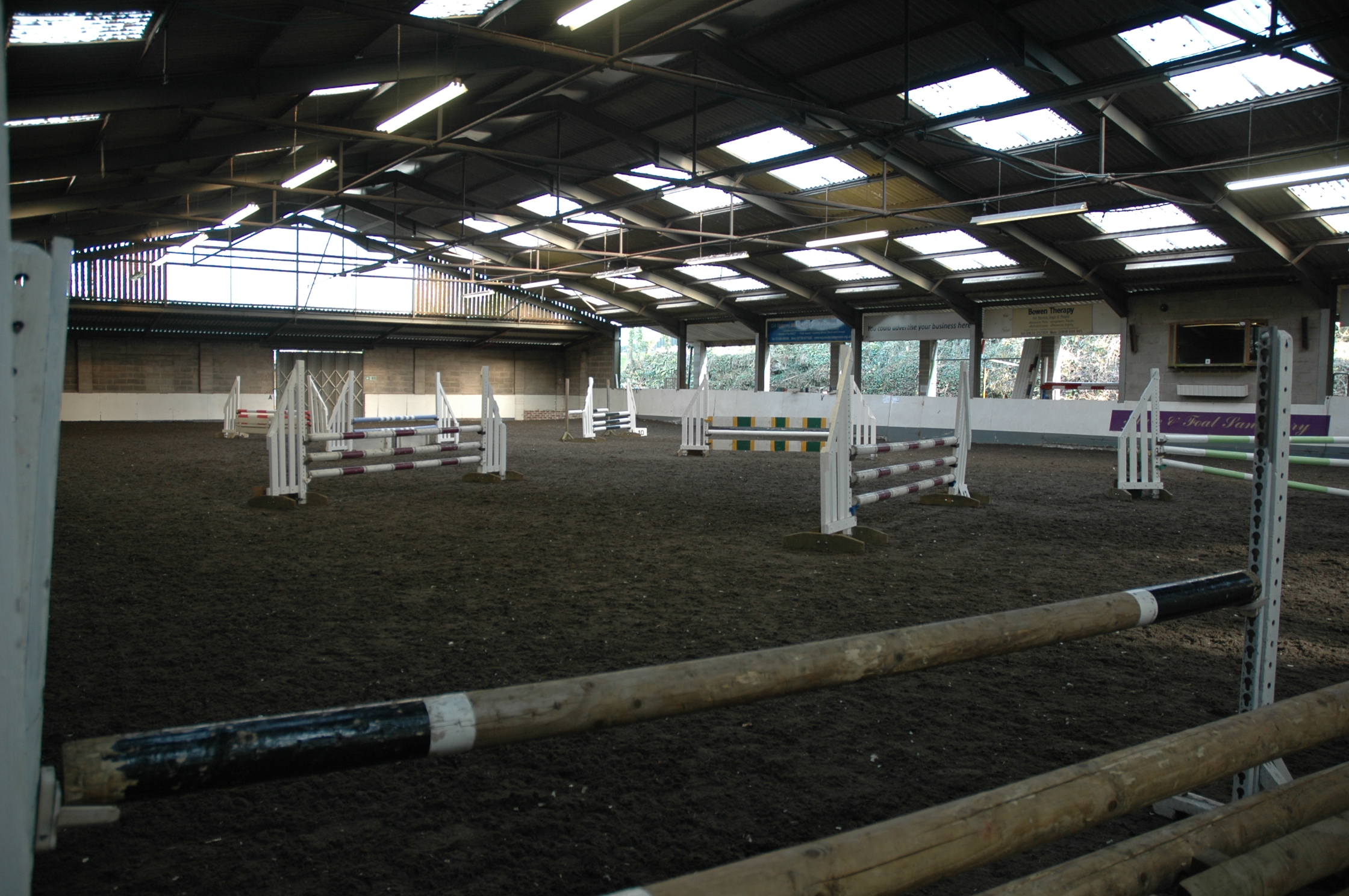 Devon's largest equine rescue charity The Mare & Foal Sanctuary has started important improvement works at its Coombe Park indoor arena.
The charity is investing more than £75,000 on improving the giant 54m x 26m covered arena, cladding the roof to stop leaks, installing a brand new riding surface and comfy new seating, with heating for spectator events.
More than 19 lorry loads will be needed to haul the existing worn and uneven surface away for reuse by the Sanctuary, replacing it with a high grade equestrian fibre surface – perfect for higher level training and competitions across all disciplines.
There will also be a new viewing area for people who use wheelchairs so everyone can enjoy the exciting events planned for the coming year.
Legacy donations have been used to fund the work, which will allow the rescue charity to train its horses and ponies all year round, as well as turning Coombe Park near Totnes into a 114 seat equestrian venue.
More educational programmes will also be offered once the improvements are completed.
Sanctuary Chief Executive Sarah Jane Williamson said: "This is going to make a huge difference to our horse care staff who make use of the arena all year round to train our rescued horses and ponies.
"It will also mean we can increase the range of events we hold for the local equestrian community, including more clinics, competitions to a higher level and demonstrations by experts using their own horses.
"Coombe Park is a fantastic resource for local riders, with its cafe where people can view the action going on in the arena.
"The investment we are now able to make at Coombe Park will mean a better experience for all our visitors as well as more exciting training, jumping and dressage events for people like us, who live for their horses and ponies."
The Sanctuary is now fully approved as a riding centre with the British Horse Society. The plans for phase two of the redevelopment include improvements to the café and more educational events and spaces.
The work on the indoor arena will be completed in time for a special evening with world class eventer Emily King on November 16th.
The talented daughter of six time Olympian Mary will be talking about her life competing on the world eventing stage, followed by an hour long demonstration on two of her own horses.
For details and tickets visit the Sanctuary's Facebook page at https://www.facebook.com/mareandfoal/