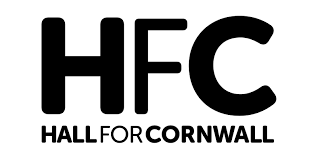 English Touring Opera will bring two great productions to Hall for Cornwall this May – the company's first ever Gilbert & Sullivan production and a Puccini favourite marking the opera debut of stage director Blanche McIntyre.
Tosca was last toured by ETO 11 years ago and this new production marks the opera debut of award-winning stage director Blanche McIntyre, whose most recent productions include Titus Andronicus and The Two Noble Kinsmen (RSC), Noises Off (Nottingham Playhouse), Welcome Home Captain Fox! (Donmar Warehouse) and As You Like It and The Comedy of Errors (Shakespeare's Globe).
Puccini's visceral depiction of love in the midst of a war-torn Rome, Tosca is one of the world's best-loved operas, brimming with lust, corruption and political intrigue. When the painter Cavaradossi helps a fugitive escape, he attracts the attention of Scarpia, the malevolent chief of police. What will Tosca be prepared to sacrifice to save her lover from his fate? Tosca will be sung in Italian with English surtitles.
Paula Sides plays Tosca; Samuel Sakker Cavaradossi with Andrew Slater as Scarpia. Michael Rosewell conducts ETO's orchestra and Linbury Prize-winning designer Florence de Maré is responsible for the set and costumes for both this production and Patience.
Patience, is ETO's first Gilbert and Sullivan production. Patience was premiered in London at the Opera Comique in April 1881, before moving to the Savoy Theatre in October of the same year, where it became the first theatrical production to be lit entirely by electric light.
Patience pokes fun at the eccentric affectations of barely-disguised Victorian celebrities, including Oscar Wilde and his followers. Willowy poets, sighing maidens, hearty milkmaids and burly officers – all become targets of Gilbert and Sullivan's razor-sharp wit. Expect plenty of tunes and humour as fresh today as it was at the first performance.
Lauren Zolezzi, as Patience, leads a cast of talented young singers, including Bradley Travis as Bunthorne (Masetto in ETO's 2016 production of Don Giovanni) and Ross Ramgobin as Grosvenor. Timothy Burke conducts ETO's orchestra; director Liam Steel returns to the company after the success of his 2014 production of Britten's Paul Bunyan, part of an Olivier Award winning season.
TRURO, Hall For Cornwall
Tosca – Monday 29 May at 7.30pm, with a pre-show talk (booking essential) at 6.30pm
Patience – Tuesday 30 May at 7.30pm, with a pre-show talk (booking essential) at 6.30pm
www.hallforcornwall.co.uk, 01872 262466