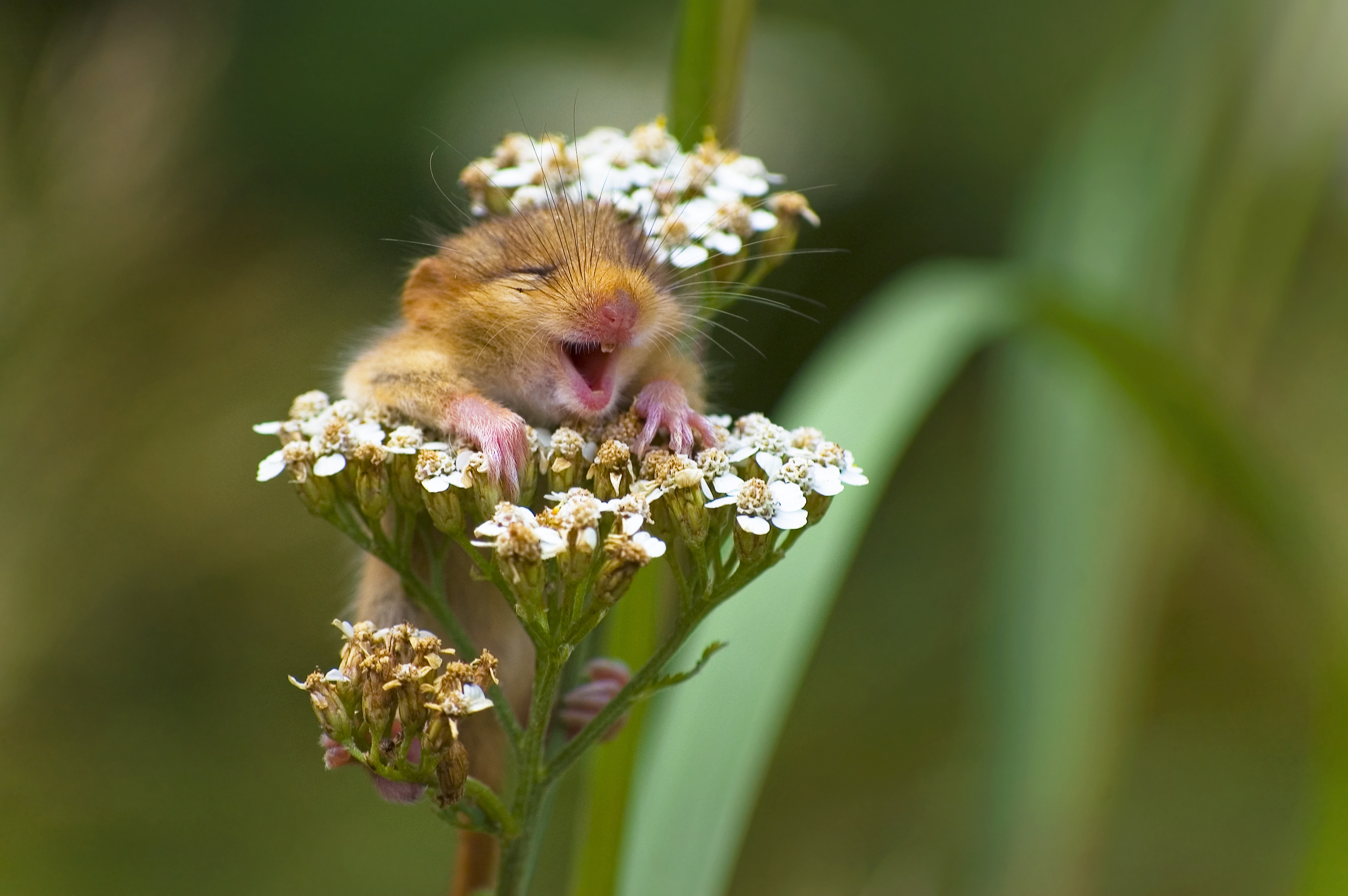 Hannahs is to host the hilarious Comedy Wildlife Photography Awards exhibition at Seale-Hayne for the second year in a row (January 13-March 5).
This very popular free exhibition will feature photographs by 40 finalists selected from over 3,500 entries from 86 countries around the world. Organised in association with international wildlife charity, the Born Free Foundation, the aim of the Awards is to portray the true playfulness of the animal kingdom.
The winners have just been announced and the Comedy Wildlife Photographer of the Year 2017 is Tibor Kercz with his fantastic and hilarious image of a scrambling owl! Winner of the Creatures of the Land category was a very cute dormouse by Andrea Zampatti from Italy and highly recommended was a shocked seal by George Cathcart of California.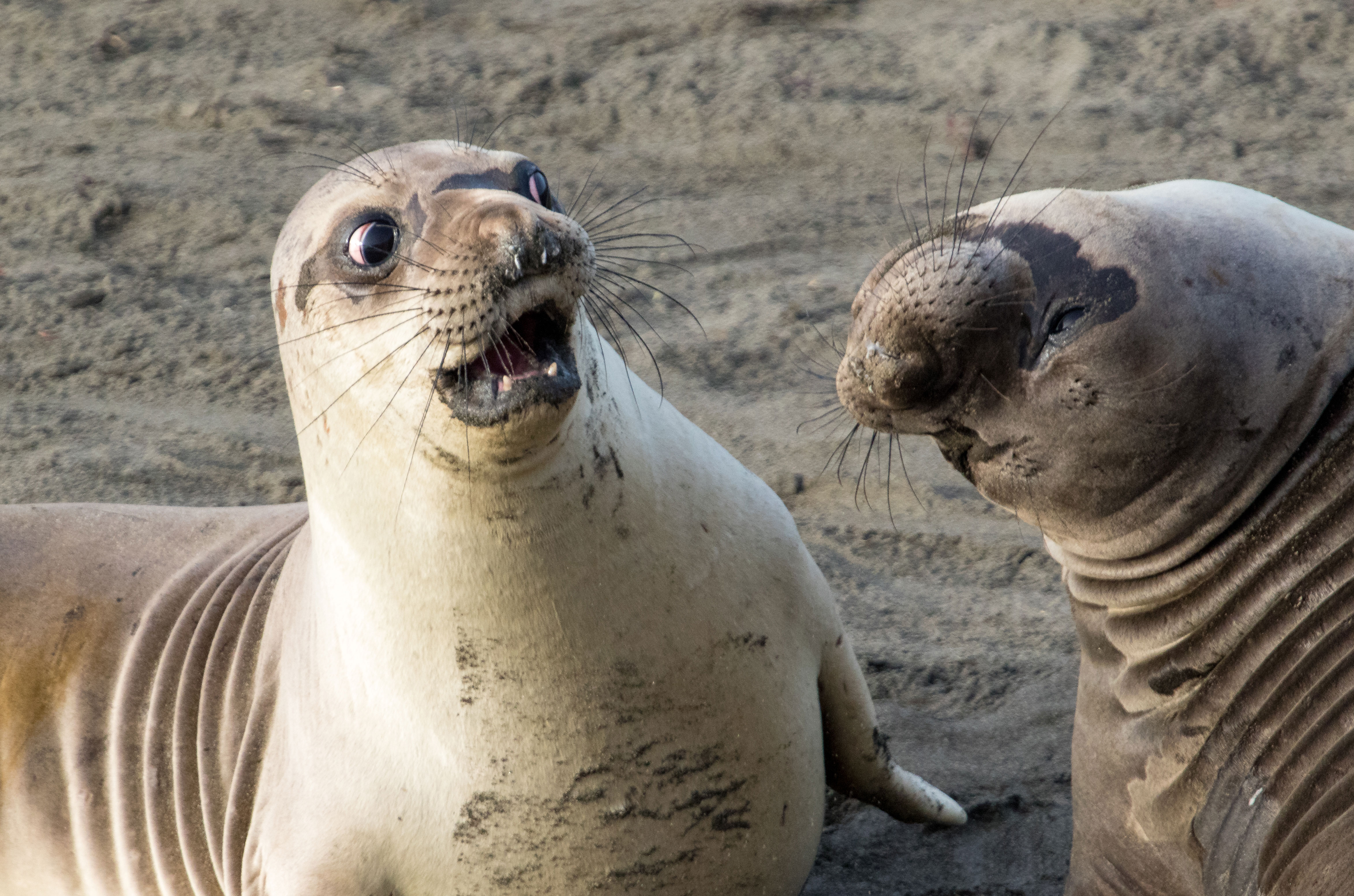 Other top entries this year are a gurning gorilla by Josef Friedhuber, a hare standing to attention with a grass moustache by Olivier Colle, a grooving kangaroo by Andrey Giljov, an exasperated owl by Barb D'Arpino and a cackling African wild dog by Tina Stehr.
Founded by Tanzania-based photographers Paul Joynson-Hicks MBE and Tom Sullam, the aim of the Awards is to put a spotlight on wildlife conservation efforts while simultaneously injecting some humour into the world of wildlife photography.
Sullam said: "Conservation was always at the heart of the competition, along with the fact that people seemed to enjoy images of animals doing entertaining things! But essentially living in a country that has some of the best wildlife in the world – Tanzania – and seeing how destructive human actions can be to this wildlife, made us want to do our little bit to help. Raising awareness through photography, getting people involved and using humour as a positive reinforcement of the good things, rather than focusing on the negative imagery that has historically been used."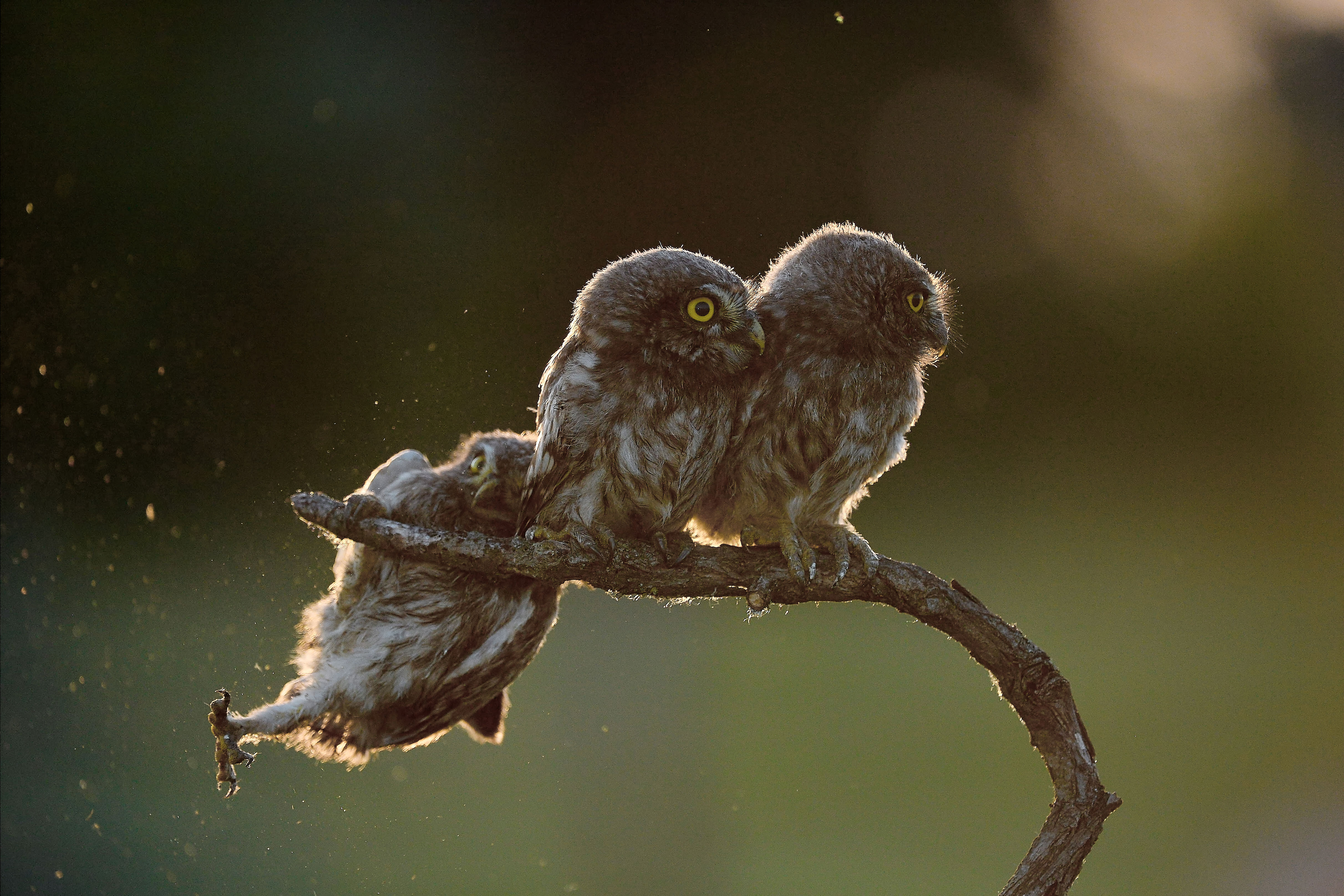 Paul Joynson-Hicks MBE and Tom Sullam were joined on the judging panel by wildlife TV presenter Kate Humble, actor and comedian Hugh Dennis, wildlife photographer Will Burrard-Lucas, wildlife expert Will Travers OBE and the Telegraph's online travel editor Oliver Smith. For the winning entries, the judges were looking for top notch photography combined with hilarity.
Joynson-Hicks said: "The images are shortlisted by how funny they are and the technical quality of their photograph, subsequently the final 40 are judged purely on their humour and content."
In addition to this year's competition, CWPA has just launched two books: the 'Comedy Wildlife Photography Awards' and 'Wild and Crazy: Photos from the Comedy Wildlife Photography Awards'. Both books can be ordered online at Amazon or bought from stores across the country.
Hannahs Head of Marketing Rebecca Bowen-Keay said "We are delighted to be welcoming the Comedy Wildlife Photography Awards Exhibition to Hannahs for a second year – with a hilarious new selection of images! In addition this year, we are planning a week of wildlife themed activities during February half term – see our website for more details. Our thanks also go to Truprint, who are kindly supporting the exhibition and who will be offering a limited number of items to purchase – helping raise funds for the Charity and also the Born Free Foundation".
Hannahs will also be running a Wildlife Week during half-term (February 12-18). The week of fun wildlife activities will include animal hunt, crazy golf, quad games, workshops and special guests throughout the week. For more information visit www.discoverhannahs.org/whats-on
Picture captions:
Scrambling Owl by Comedy Wildlife Photographer of the Year Tibor Kercz
Cute Dormouse by Andrea Zampatti
Shocked Seal by George Cathcart