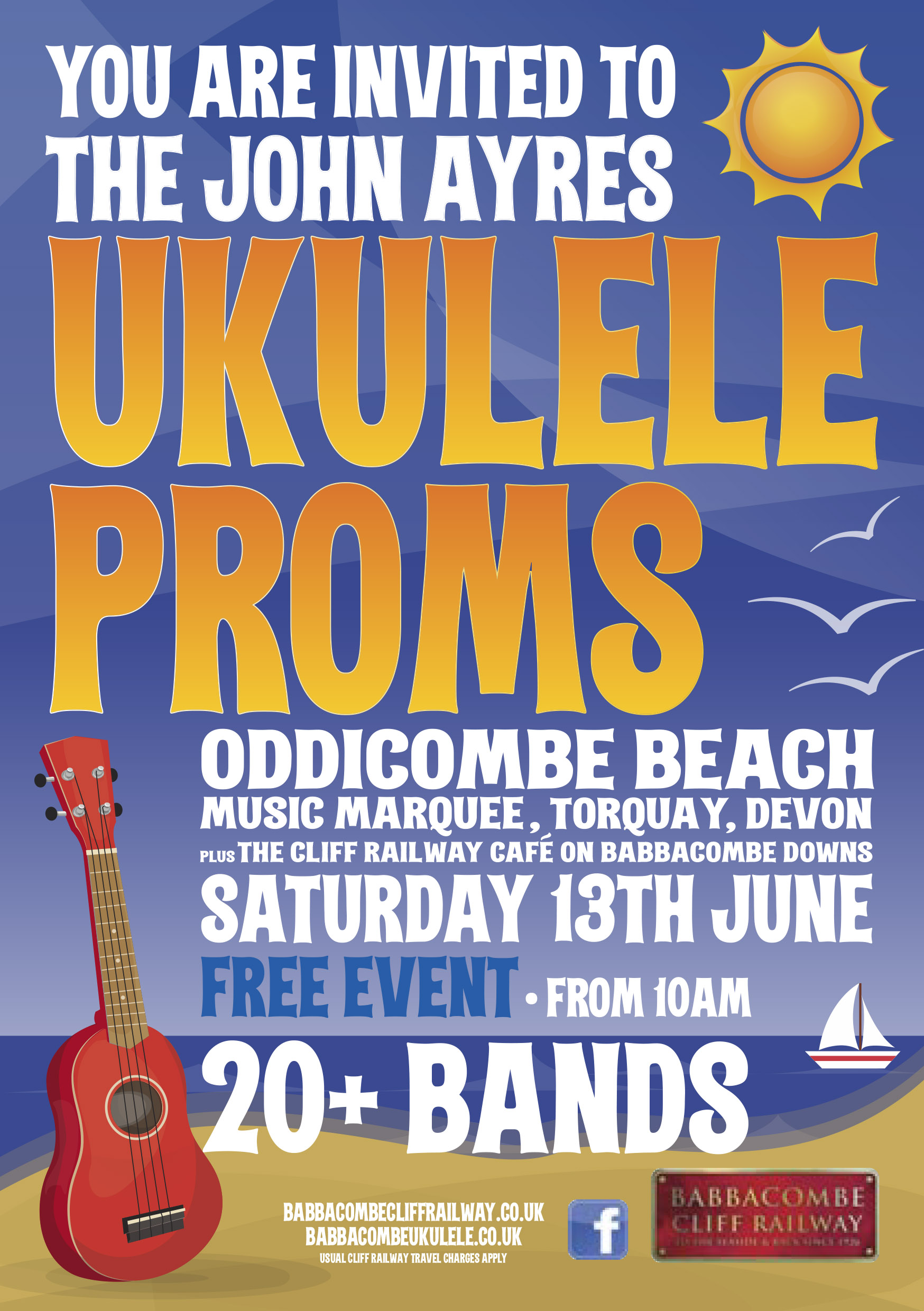 The John Ayres Ukulele Proms 
Saturday 13th June 2020
Join us for our FREE all-day foot-stomping, ukulele extravaganza.
The John Ayres Ukulele Proms will be held on Saturday 13th June, set on Oddicombe beach which provides a stunning backdrop for the event.  We have a full line up of Ukulele musicians to entertain and inspire the whole family.
Award winning comedian, Steve Laister, a firm favourite at the Babbacombe Theatre, will be around to introduce the bands, tell a story or two and get you tuned up for a sing-along!
Hundreds of ukuleles will fill Oddicombe Beach with bands playing in both our marquee on the beach and at the Cliff Railway Café at the top of the hill.
Why not use the Babbacombe Cliff Railway to transport you to from the top of Babbacombe Downs, the highest clifftop promenade in England, down to Oddicombe Beach.
Usual Cliff Railway charges apply.