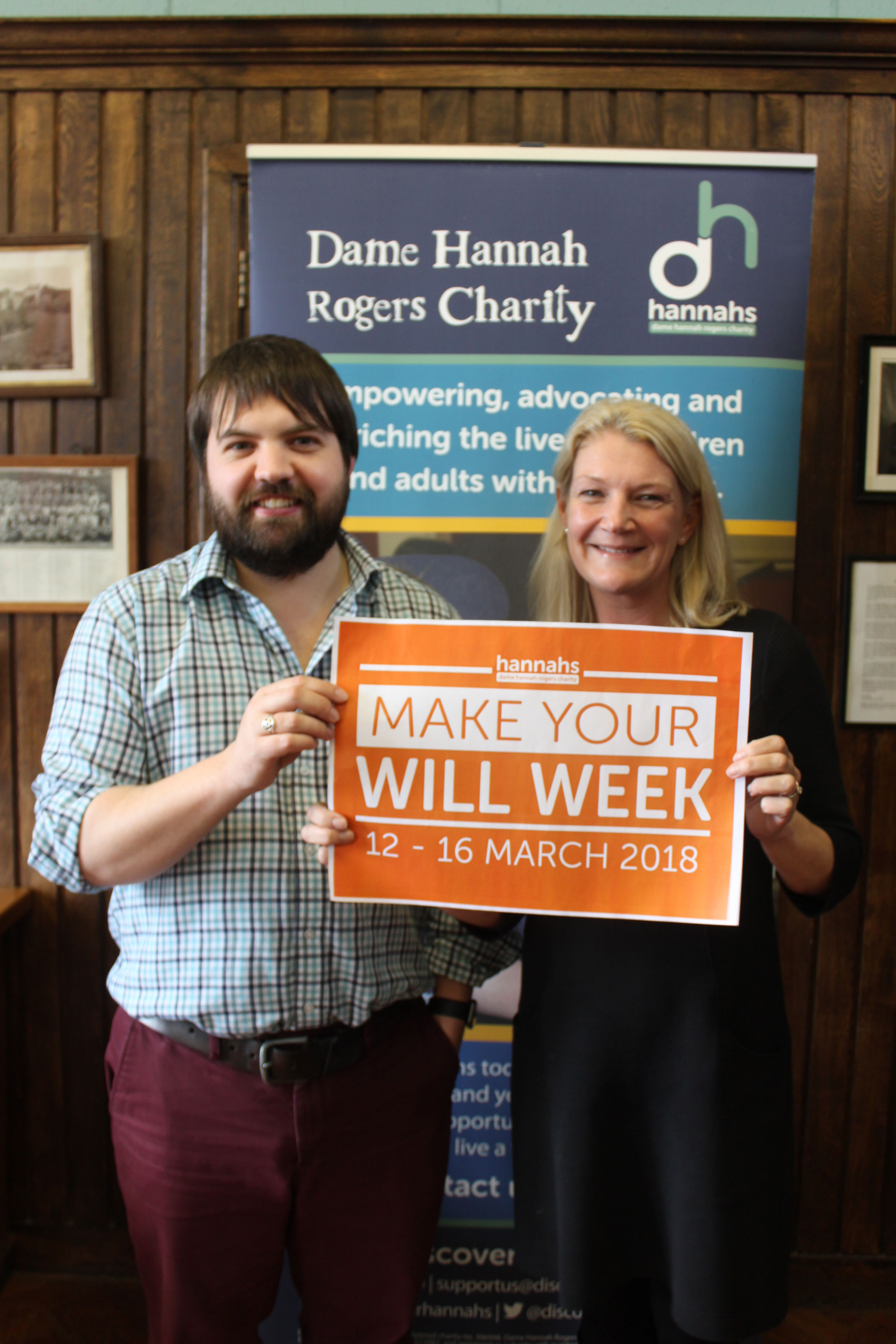 Hannahs has teamed up with a group of local solicitors in South Devon to run their first ever Make Your Will Week (12-16 March). The solicitors are to waive their Will-writing fee in return for a donation to Hannahs to help them in their work supporting children and adults with complex disabilities.
Only 1 in 3 adults have a Will. It is thought that many people are put off the process of making a Will because of expensive legal fees and delay it until later in life. However anyone with children, a partner, property, savings, or own a business are advised to have a Will to protect their family and financial wishes.
Solicitors from Plymouth, Newton Abbot, Torquay, Exeter and Kingsbridge have signed up to Hannahs Make your Will Week. Participating solicitors include Dunn & Baker, Kitsons, Portcullis Legals, Woollcombe Yonge, Wolferstans, Start Point Law and McClures.
Nick Penwell, Senior Partner, QualitySolicitors Dunn & Baker, said "QualitySolicitors Dunn & Baker are proud to be partnering with Dame Hannah Rogers Charity to offer free Wills for the organisation's Make Your Will Week 2018. The charity's cause is one close to our hearts and we are honoured to be able to support the work Dame Hannahs carries out providing a range of much-needed services to children and adults with disabilities across Devon. Make Your Will Week is a great way of supporting the charity and public alike. Not only does the campaign raise crucial funds and awareness for Dame Hannahs, it also offers an attractive package to those wishing to make a Will".
Anyone who wishes to take advantage of the scheme should contact one of the participating legal firms directly to make an appointment during the week of 12-16 March. The suggested donation is £100.
For general enquiries about Make Your Will Week contact Claire Landricombe from Hannahs Fundraising Team at claire.landricombe@discoverhannahs.org
Picture caption: Rob Hoskins and Hannah Moon from Hannahs