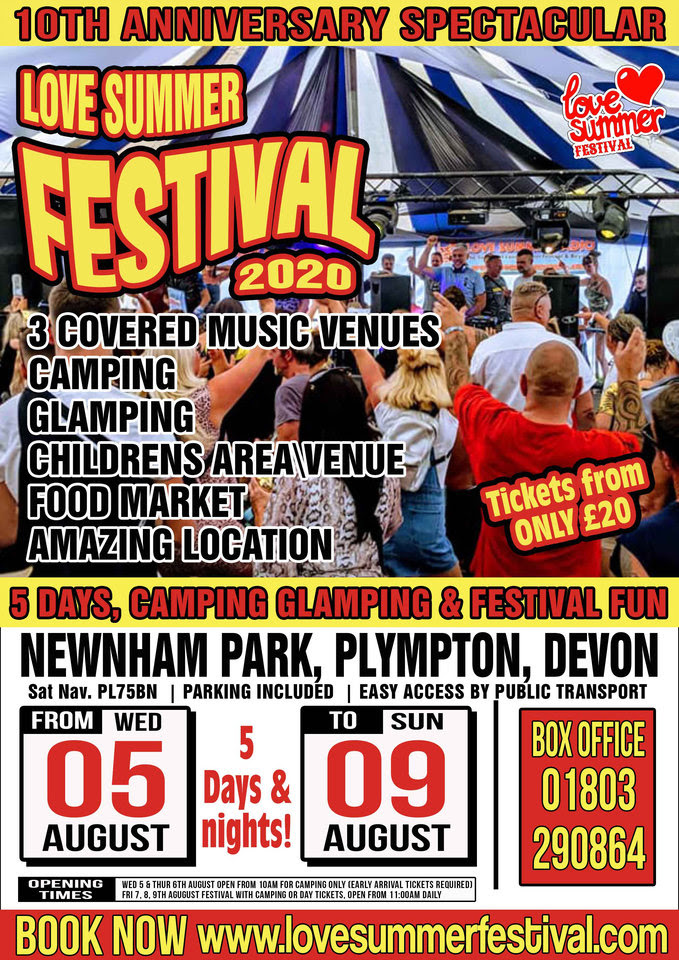 Just Now, you can book all Ticket Types, Glamping & Early Arrival with just a deposit, splitting your payment in 2 or 3.
Just Enter the Code SPLIT2 or SPLIT3 at the Checkout to use the Deposit System
We realise just how expensive it is to take a family to a festival, that's why we include all activities, parking, booking fees etc. in our Ticket Price. For a limited time we are offering the chance to book using just a deposit with the payment split into 2 or 3 to make things a little easier
Just Enter the Code – SPLIT2 or SPLIT3 at the checkout to use the Deposit System
2020 Will see some amazing acts coming to Love Summer Festival. Its our 10th Festival so we feel it needs to be a little bit special!
We will not be increasing the size of the event as we feel the intimate vibe is what keeps it special. Where else can you get up close and personal with room to dance at the headline acts , not crushed in a huge sea of people!
Limited Time Only!