Happy New Year to you and we hope you had a great Christmas. The Festival Office is now open for 2020 and as we head into our 10th Festival! It's unbelievable to think that we have been doing this for 10 years now, we know that many of you come every year, but if you haven't been for a while 2020 is going to be a massive year for us so come along you will be very welcome.
We are still finishing our line-up for 2020 and with 7 months to go we have loads to add yet including further Headline Acts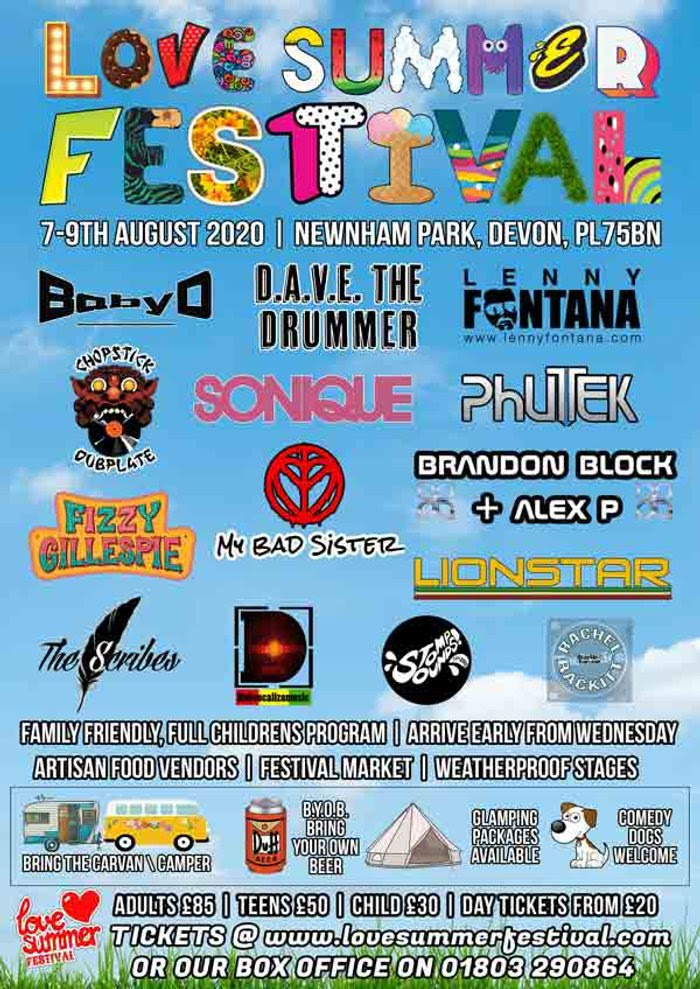 NEW ACTS ADDED
We have added some further acts to our Line Up including Ibiza Legends, Brandon Block & Alex P, together with Hip Hop Legends, The Scribes. We have some Chunky Reggae & Jungle booked with Dubvocaliza and Stomp Sounds and it wouldn't be Love Summer without our favourite twins My Bad Sister!
We have some further Headline Acts to add yet too, these will be announced with the 2nd Wave of Acts very soon. Check out our website below for all the latest news as it is being updated on a weekly basis.
THE VIEW FROM ABOVE
A new edition for 2020 will be a fantastic Ferris Wheel in the Children's Area, it's going to give a great view of the Festival from the top.
We have lots going on in the Children s field this year including a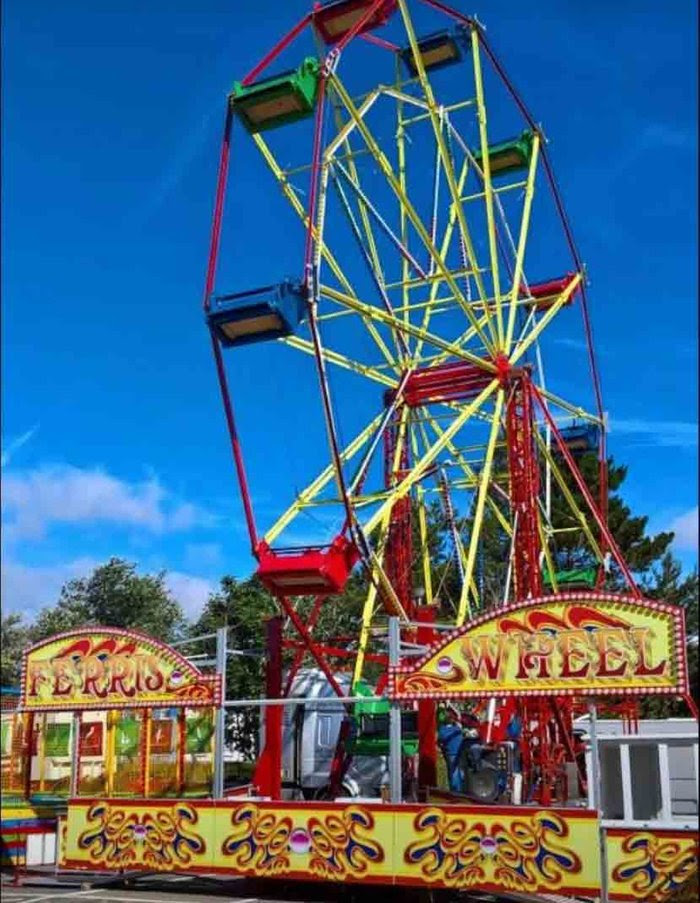 Brand New Venue complete with Stage and full entertainments program. We have lots of New Workshops planned so there is something for everyone no matter what age or ability.
Our Campsite is open from from Wednesday 5th August and we are right in the middle of the Holiday Southwest,
Glamping is really busy this year so if you fancy just rocking up and it all being ready for you then make sure you don't leave it too late
BOX OFFICE
You can Book Your Tickets using PayPal or with a Debit\Credit Card, just click on the link below.
Our Deposit System is also still open for you to pay in either 2 or 3 Instalments, just enter the code SPLIT2 or SPLIT3 at the Checkout.
Of Course if you don't like Booking On-Line you can always give the Box Office a call on 01803 290864 we are open from 8am to 8pm 7 days a week.