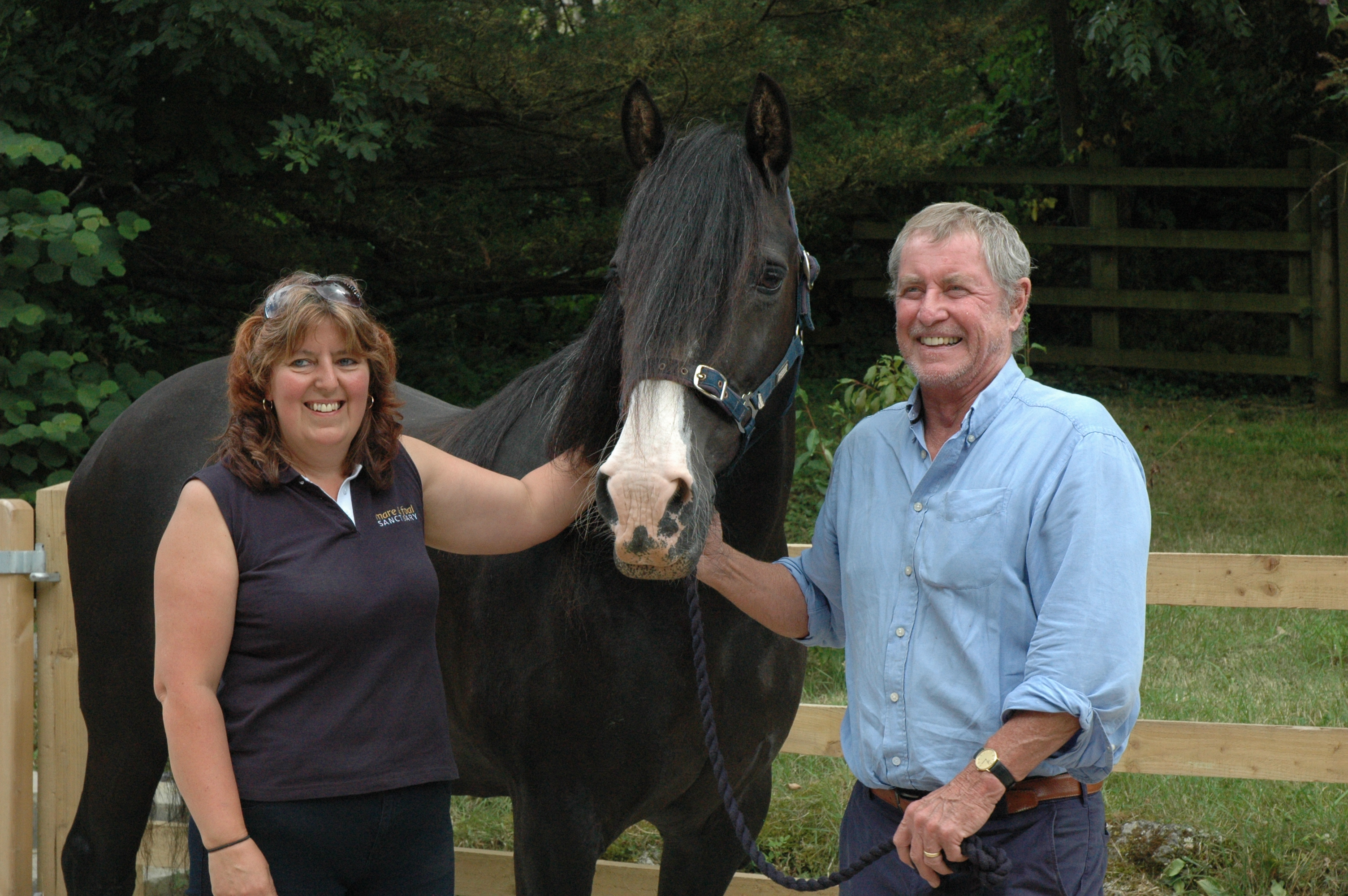 The Mare and Foal Sanctuary based in Devon, is celebrating its 25th anniversary of becoming a registered charity back in September of 1992.
Founded in 1988 by Rosemary Kind, the Sanctuary started small with a few ponies rescued from the pony sales but before long, word had spread and more and more ponies arrived needing help. Official charitable status was granted in 1992 and the charity has continued to grow. These days, there are usually over 300 horses in our care at any one time.
John Nettles, Sanctuary Patron since 2014, reflects on the achievements of last year which saw 55 horses rescued, 41 horses rehomed, the Sanctuary gaining the Investors In People Silver Award and opening the long wished-for Beech Trees Veterinary and Welfare facilities at Newton Abbot.
"Beech Trees has state of the art facilities for horses who are suffering or in need of care and attention and the facilities are fantastic.
"Being Patron of the Sanctuary is the biggest role I've ever played. The people who look after them are without exception splendid people who work tirelessly, brilliantly for the good of the horses."
Executive Director Syra Bowden added, "2016 was our busiest year ever for rescues with horses coming in from all over the South West due to being orphaned, abandoned or neglected. In a typical year we usually take in 20 to 30 horses so as you can imagine we are now bursting at the seams.
"We will be celebrating our silver anniversary with special events throughout the year and will keep raising awareness of the issues affecting horse welfare so that we can continue to help equines in need."
For more information on The Mare and Foal Sanctuary visit www.mareandfoal.org call 01803 866615 or follow them on Facebook and Twitter @themareandfoal