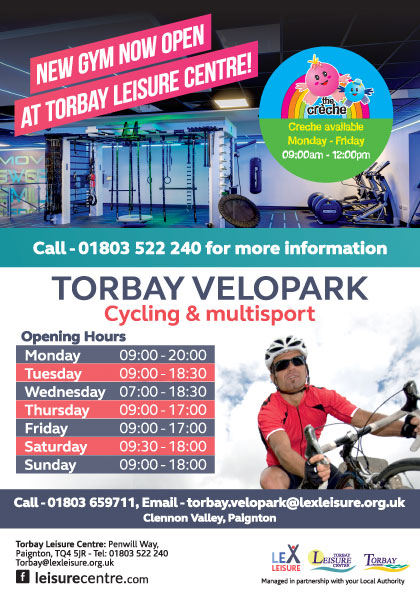 Lex Leisure  took over the running of Torbay Leisure Centre and the Velopark in December 2017. Lex Leisure is a Community Interest Company (CIC), managing leisure facilities on behalf of the local authority. Lex Leisure was established to build upon the legacy of two successful Paralympic games in London and Rio, the Invictus Games and other sporting events that have helped to inspire persons with physical, mental or health related inequalities to be physically active.
Since taking over, the Leisure Centre has had a massive 1.7 million invested to make fantastic improvements to the facilities for everybodys enjoyment.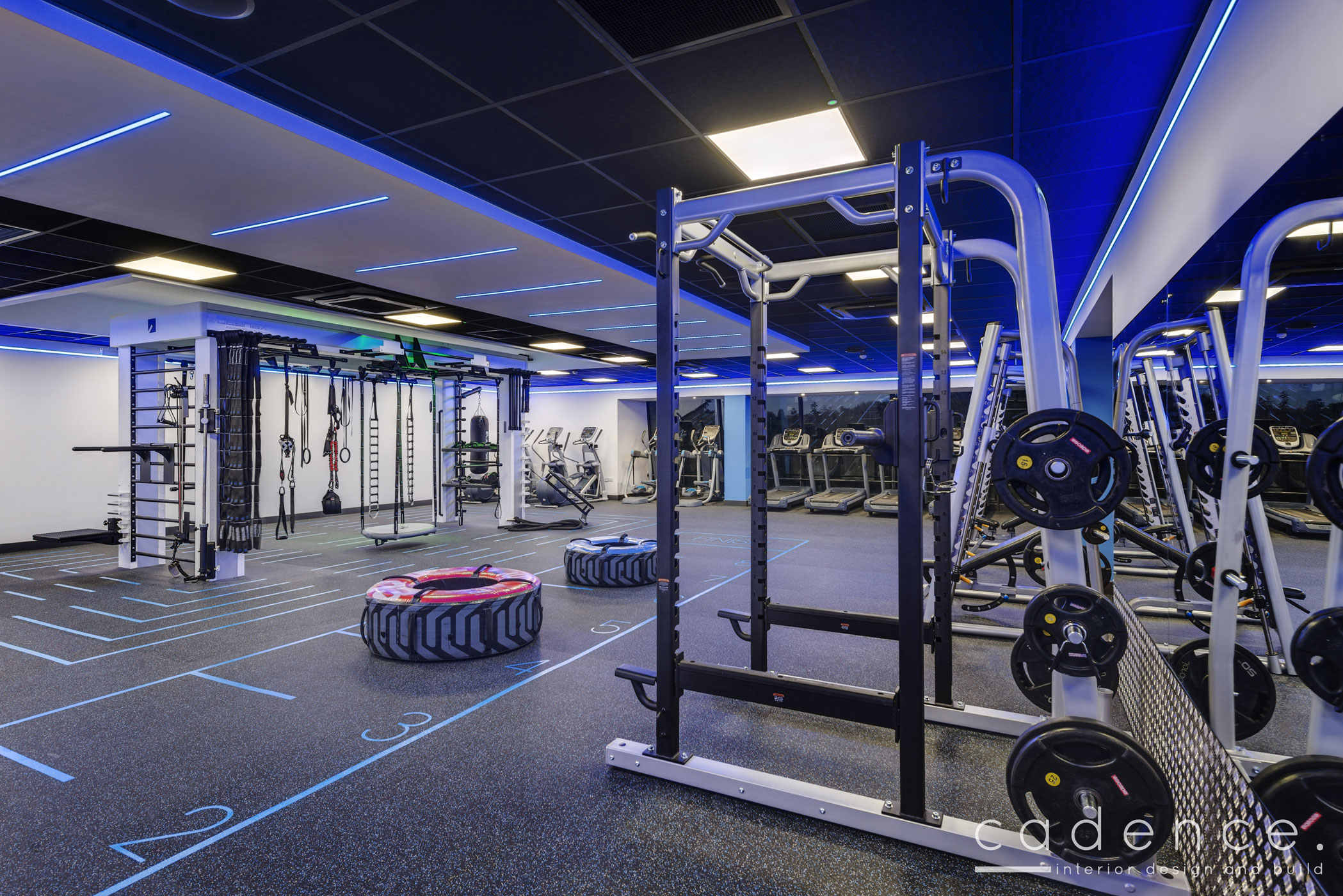 The gym has a whole new gym floor with an extra 500 square metres to enjoy endless training possibilities and a new Queenax Functional Training Rig. With state of the art equipment and enthusiastic staff on hand to help you, our gym is the perfect place to get fit! You can pay separately each time you go, or we offer great deals where you can sign up to our expressions fitness membership and gain exclusive benefits.  We run over 130 fitness classes per week including Les Mills Virtual Classes. Our programme also includes classes such as circuits, body combat, pilates and Zumba (to name but a few) and we are sure that you will find a class to suit your fitness goals. Our friendly and welcoming instructors are there to make sure you get the most out of your workout and have as much fun as possible in doing so! We can guarantee you'll work hard in our sessions, but you'll feel great afterwards!
We have a brand new Sand Dressed Astro turf which is FIH (International Hockey Federation)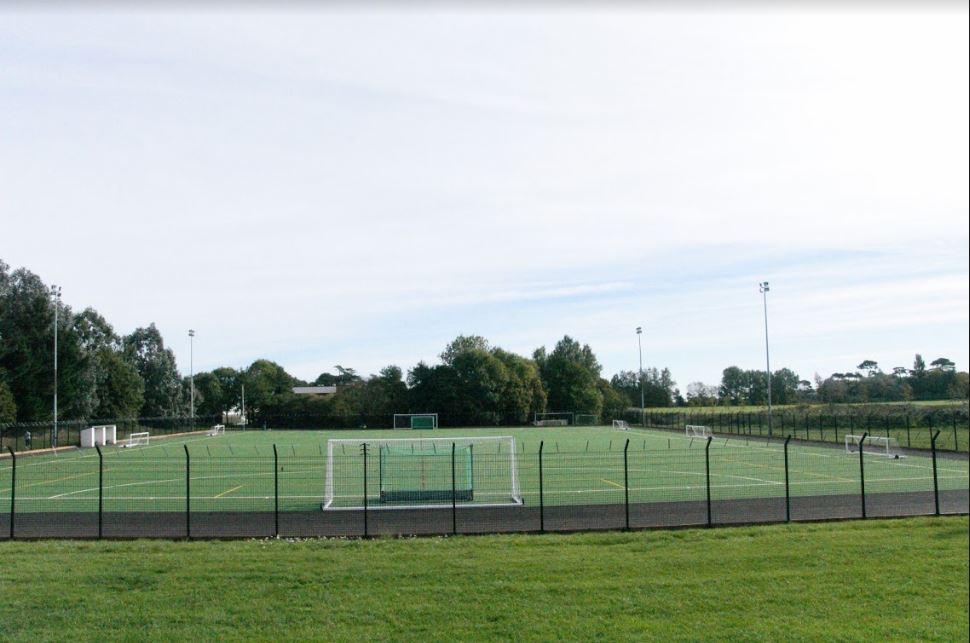 and FIFA approved.  Hockey, 7 a side and 11 a side football can be played on the pitch.  The pitch is floodlight and is available to hire as a one off or a regular booking between 9am – 9pm weekdays and 9am – 5pm on Saturdays and 9am – 8pm on Sundays – the ideal location for training, games, and fun sessions!
We have changed our 33m meter pool in to a 25 meter pool with a designated teaching pool.   There is something for everyone in our impressive swimming pool! Whether it's our ASA accredited aquazone swimming lessons or just a fun swim there are activities for all. We offer a swim membership for those who want to use the pool regularly and also offer regular casual sessions for any pay as you go customers!
The swimming pool changing rooms have been completely refurbished.  Male, Female and Family changing rooms have all been updated and now have individual showers.
'Changing Places'  the disabled changing facilities will be completed by the end of 2018. Traditional accessible toilets do not often meet the needs of the thousands of people with profound and multiple learning disabilities as well as other severe impairments such as spinal injuries, muscular dystrophy and cerebral palsy.  A Changing Places toilet has more space and provides the equipment people need to be able to use the toilet in safety and comfort.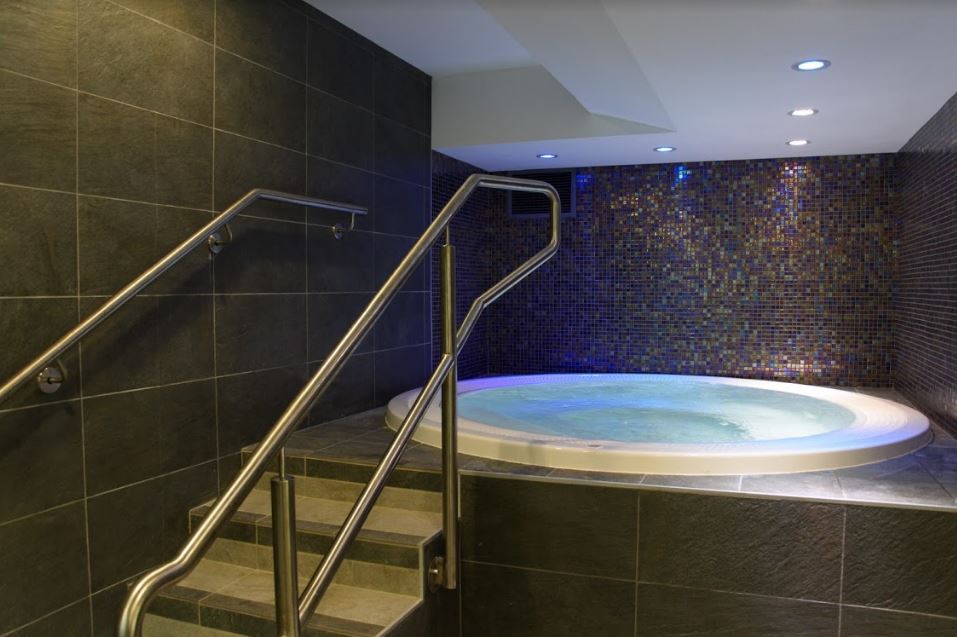 The Health suite has also been completely refurbished. Whether you're looking to chill out after a tough gym session, or simply looking to unwind after a hard day's work, choose from our sauna, steam and spa (or all three) to soothe aching muscles and relax. You will leave our spa facilities feeling invigorated and healthy!
Our Creche service is available Monday – Saturday 9am – 12pm where we have fully qualified childcare staff.  This is available for ages 6 weeks to 8 years.  Our crèche is the perfect solution to your childcare needs. Whether you are eager to join in with one of our fitness classes, or fancy a workout session in the gym we can provide a fun and engaging setting for your child to be looked after in. This will include interaction with other children and plenty of fun toys and activities provided in a safe and secure environment.
We also have meeting rooms available to hire.  Whether you are presenting, delivering focused training sessions, or conducting team meetings, our room is ideal for you. Our meeting rooms are suitable for personal or business use; we are versatile and adaptable, ready and waiting to assist with your meeting.
Please come and have a look around at all the improvements that have been done and have a chat about the memberships we have available.
For more information please contact us
TEL: 01803 522240
www.leisurecentre.com/torbay-leisure-centre
Torbay Leisure Centre, Penwill Way, Paignton, TQ4 5JR