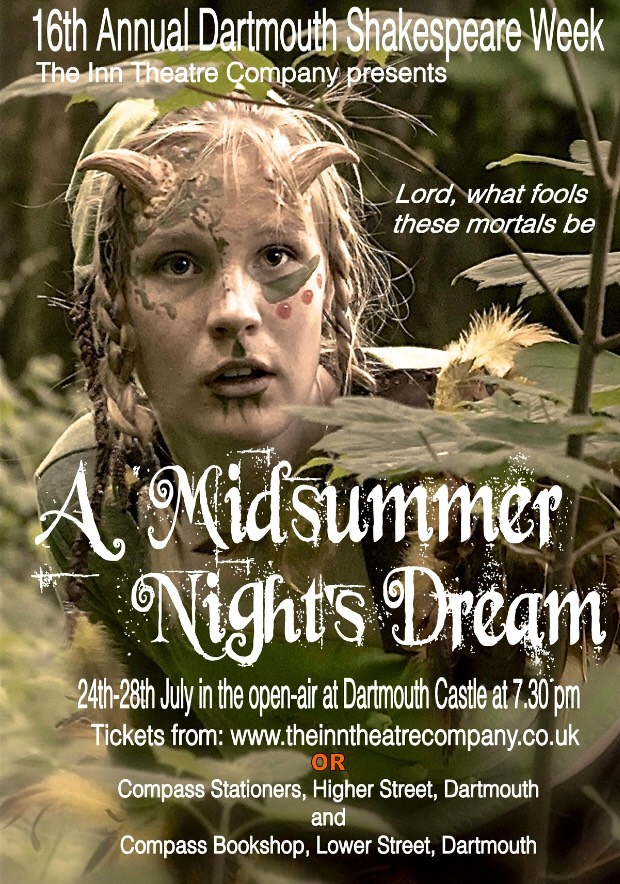 A Midsummer Nights Dream showing 
24th – 28th July 2018
 in the open air at Dartmouth Castle.
This is an Awesome, Exciting, Energetic, Electric, Hilarious production of Shakespeare's 'A Midsummer Nights Dream' by Inn Theatre and it will be a magical night that you will remember forever.
The Inn Theatre Company have been established 16 years now and every year the put on a production for Dartmouth Shakespeare Week.