What's On Southwests' Live Music Guide.  Here you will find exclusives, listings for concerts at all regional venues, new releases, music profiles on regional artists that are touring the UK and Europe and extensive bios on the acts that we feature.  If you are a promoter, agent or artist and would like to be featured with us please contact us.  If you require any specific information of how to purchase tickets or any help you need we will be glad to assist.  For up to date information please visit our social media on Facebook and Twitter.
---

Celebrating one of U2's finest albums, 'U2 Achtung Baby 30 – Live' is a one-off collection of show-stopping performances from three decades of touring.
Curated by the band, this latest limited edition music release for U2.com, which will not be available through any other channels, comes in a beautifully presented CD and download package.
As soon as production is underway we'll email all our 2022 subscribers with news on first downloads and delivery times.
And when you take out an annual subscription to U2.com you also gain access to unique online content, a 25% coupon for the U2.com shop and other benefits.
Take out a Premium subscription and you can immediately download all 18 tracks from the limited edition double CD 'U2 Live At The Apollo' show at Harlem's Apollo Theater featuring the Sun Ra Arkestra.

---

---

---

---
OASIS reveal previously unseen footage from new 'OASIS KNEBWORTH 1996' cinematic documentary

Oasis Reveal Previously Unseen Performance Footage of 'Live Forever'
Live at Knebworth 1996 with Commentary from Noel Gallagher
Featured in the forthcoming Cinematic Documentary 'Oasis Knebworth 1996'
 In Cinemas Worldwide from September 23rd via Trafalgar Releasing
 'Oasis Knebworth 1996' Live Album and DVD/Blu-ray
Released 19th November via Big Brother Recordings Ltd.
Following the unveiling of the official trailer for the highly anticipated cinematic documentary 'Oasis Knebworth 1996',  in cinemas worldwide from September 23rd via Trafalgar Releasing, Oasis today reveal unseen footage of their performance of their iconic single 'Live Forever' from the record breaking shows (WATCH HERE). The audio is also released today, available to stream and download HERE, taken from the forthcoming live album released 19th November via Big Brother Recordings.
The footage from the film also features commentary from Noel Gallagher, reflecting how the song changed Oasis' trajectory from indie band to global powerhouse: "We were a pretty decent band the night before I wrote 'Live Forever' but it was indie music. The day after I wrote 'Live Forever', we were gonna be the biggest band in the world. I knew it."
Directed by Grammy Award-winner Jake Scott, 'Oasis Knebworth 1996' celebrates the story of the special relationship between Oasis and their fans that made the largest concert of the '90's possible. It is told entirely in the moment through the eyes of the fans who were there, built around extensive and never before seen archive concert and backstage footage from the event, with additional interviews with the band and concert organisers. Watch the official trailer here. Tickets are now on sale here.
The special live album, also titled 'Oasis Knebworth 1996', will be released on formats including 2CD and triple LP on heavyweight vinyl with the digital version of the album featuring HD audio. The DVD will be available as a triple disc set including the cinematic documentary plus both nights of the live concert in full, edited by Dick Carruthers with audio mixed by Will Shapland in Dolby 5.1 surround sound, with the Blu-ray in single disc format. Limited edition formats include the 2CD with DVD of the cinematic documentary, plus a Super Deluxe Box Set including the triple LP, 2CD and triple DVD plus replicas of the original gig memorabilia, available exclusively from the band's online store. All formats are available for pre-order here.
Oasis' two record breaking nights at Knebworth took place on the 10th and 11th August 1996, with over a quarter of a million young music fans from all over the world converging on Knebworth Park, Hertfordshire.  Featuring a setlist absolutely packed with stone cold classics, these concerts were both the pinnacle of the band's success and the landmark gathering for a generation.
The film is produced by Black Dog Films for Kosmic Kyte Ltd. Noel Gallagher and Liam Gallagher serve as executive producers. It is financed and distributed by Sony Music Entertainment and will be released theatrically by Trafalgar Releasing.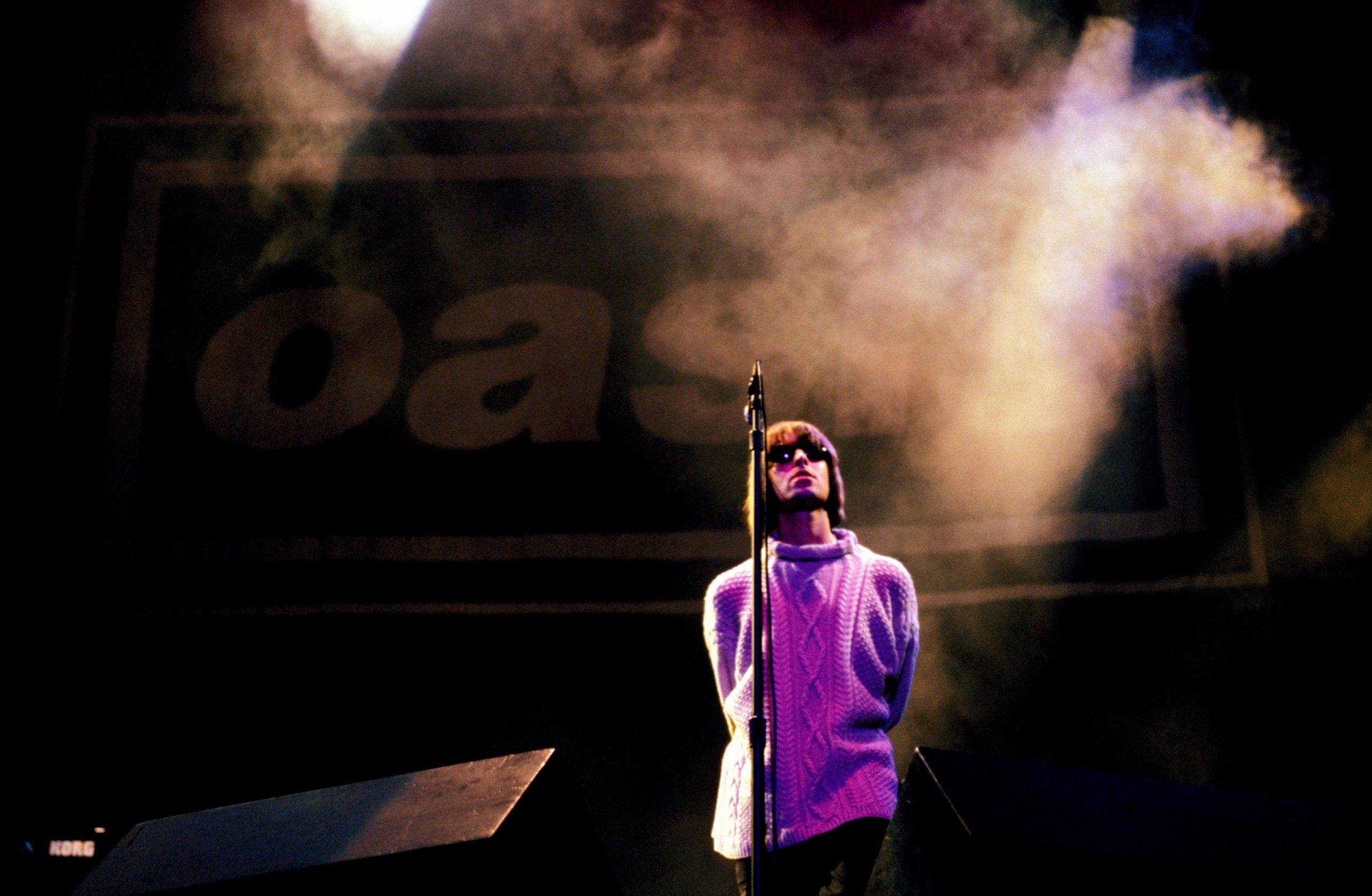 ---
'WHAT I HAVE FOUND IS ALREADY LOST'
DELUXE EDITION
OUT NOW
CD/BUNDLE & DIGITAL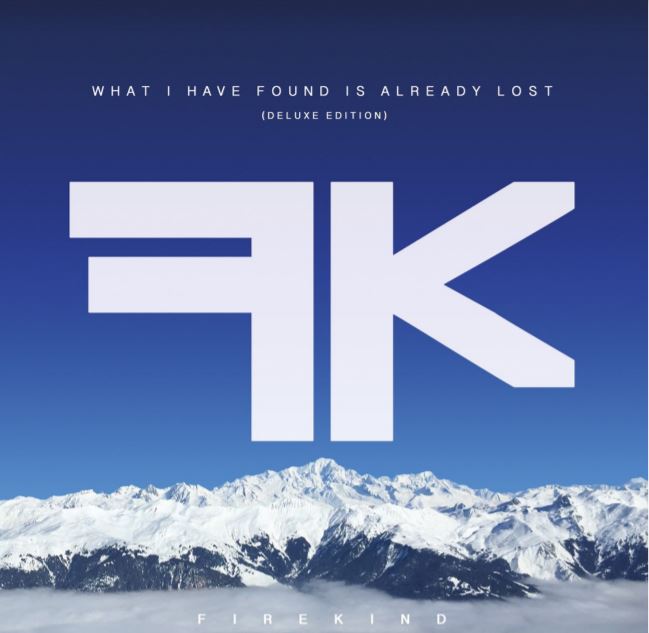 BUY
www.firekind.com/shop
http://bit.ly/FKStream
'Gnarly contemporary sounds and arena-friendly oomph'
Classic Rock Magazine
'Most Excellent'
Planet Rock
'The epic, epic title track from Firekind…just huge!'
BBC Introducing
Firekind, Devon UK based modern rock 3 piece, release their much anticipated album 'What I have Found Is Already Lost' Deluxe Edition in a self-release. Frontman Jas, a previous Guitarist Magazine Guitarist Of The Year winner states 'We really hope people find something in this album for themselves, as much as it does for us. We're really glad to add to it with the bonus tracks in the times we are all going through. You can either sit around or keep pushing, we choose to keep pushing.'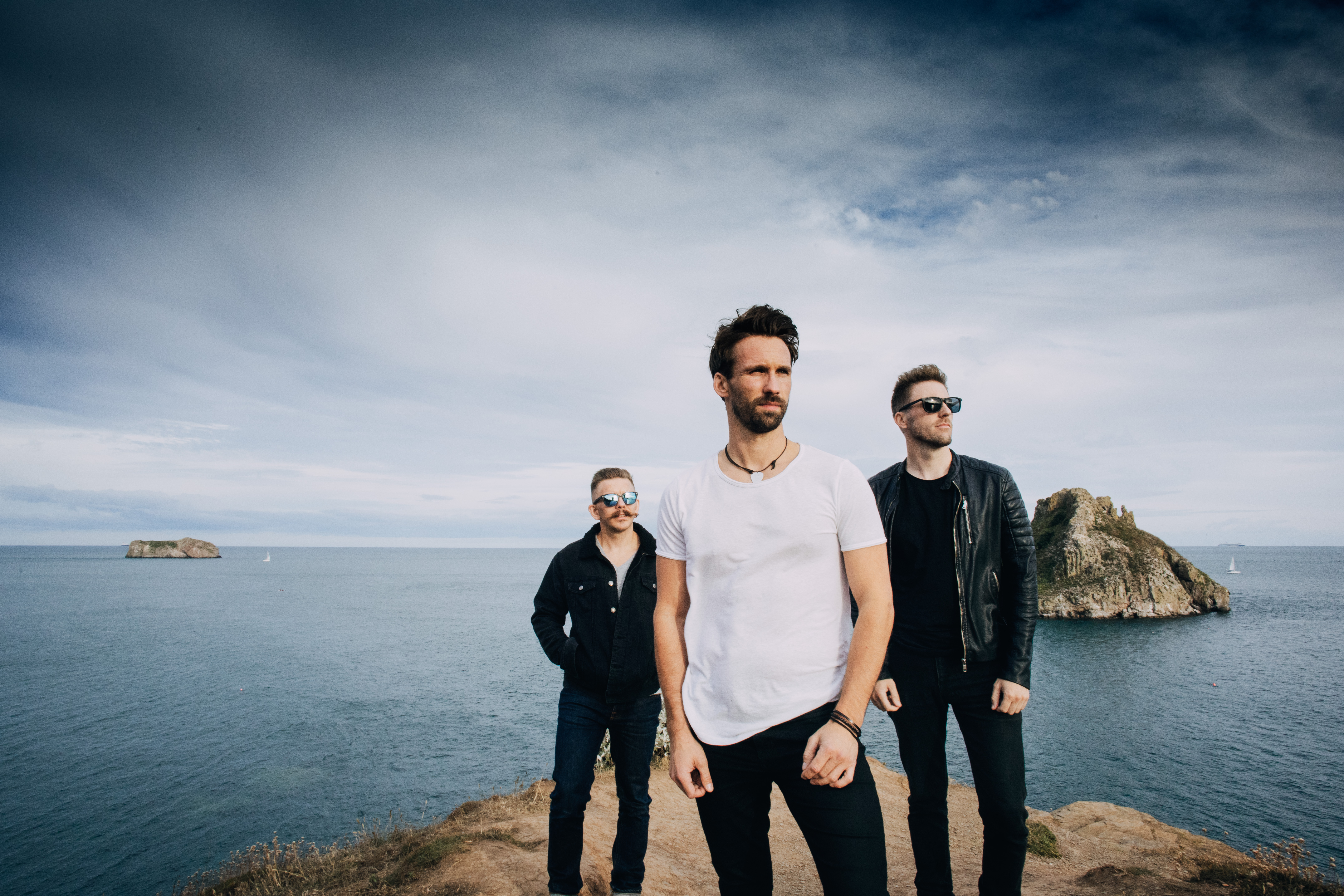 Fusing epic, soaring vocal and guitar melodies with driving, powerful drums and bass the band consists of brothers Jas (vocals, guitar and Seth Baccus Guitars Official Artist), Dan Morris (bass, keys) and Robin Shute (drums). Original drummer and close friend of the band, Dan Collings played on the album. With hard rock and prog roots spiced with an arena sound blent in, it's hard to pigeon hole them which bodes to a myriad of rock tastes across modern genres. This is a theme throughout, augmented by the acoustic bonus tracks including a reflection of the times in 'Have I Been Living' with Tommy Emmanuel-esque flourishes were recorded and produced by Jas and Dan in their home studio during Covid-19 lock down. Moving with grief in 'Coming Out Alive', living life to the full in the booming opener 'Adrenalin' which was a Classic Rock Magazine Track of The Week, leaving a relationship behind in the brooding 'If There's Any Reason', the flipside potential of being there for someone as a 'Cry For Help' and the uplifting 'Sound Of Rain' A listed by Feedback Radio for 3 weeks all feature with a lingering overarching resonance.
Produced in West Hollywood, Los Angeles by the highly acclaimed and sought after Alain Johannes (Queens Of The Stone Age, Chris Cornell, PJ Harvey) at his home studio – Jas enthuses "Alain is an amazing man and created such a cool vibe for us the whole time, along with our friends there. We used Dave Grohl's personal amps, a hybrid of Guns N' Roses and Jason Bonham's drum kits! It was so inspiring and pushed us on to give even more than we believed we had already."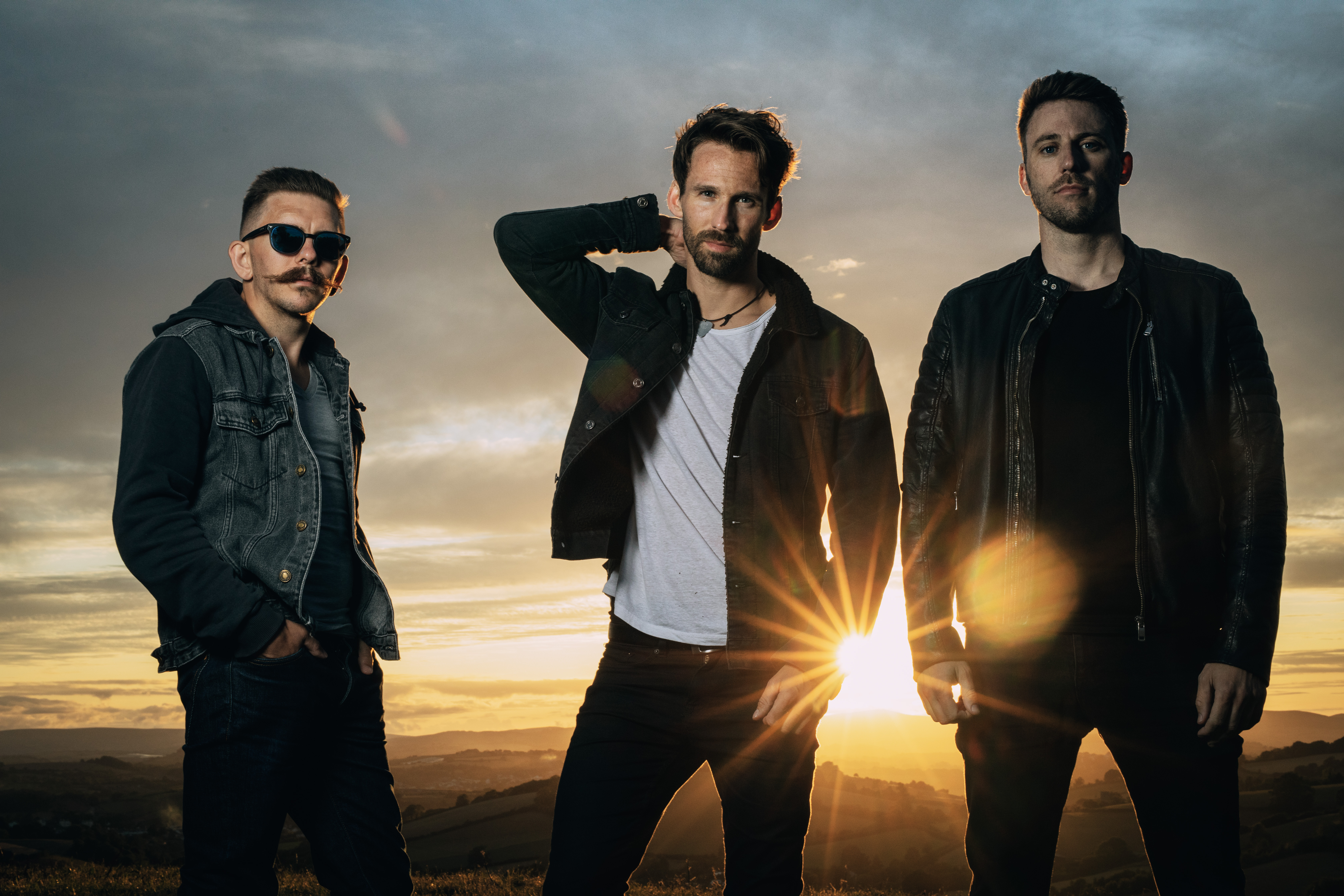 The band have played several successful tours and festivals in the UK, French/Swiss Alps with profile acts including Feeder, Reef, Wishbone Ash, Walter Trout and Ocean Colour Scene. Previously in 2013, they won the Global Battle of The Bands final in Chiang Mai, Thailand having blazed their way through the UK and Europe heats.
Along the way there have been escapades partying with the Foo Fighters in London at the 'Sound City' film launch, trading muffins for beer with Tinie Tempah, introducing Sharleen Spiteri (Texas) to tequila & orange and teaching Eliza Doolittle how to "Blue Steel". Firekind are here for fun, to set alight speakers and torch stages.
'So considered and superbly crafted'
Barrierlife Inc
'If you're not familiar with Firekind, you should get familiar'
Feedback Radio
'One of the best-kept secrets in UK rock'
Rock N Load Magazine
Website www.firekind.com
Facebook www.facebook.com/Firekind
Instagram www.instagram.com/firekind.band
Twitter www.twitter.com/FirekindBand
Youtube  www.youtube.com/user/firekindchannel
Photo Credit: Rob Blackham of www.blackhamimages.com
---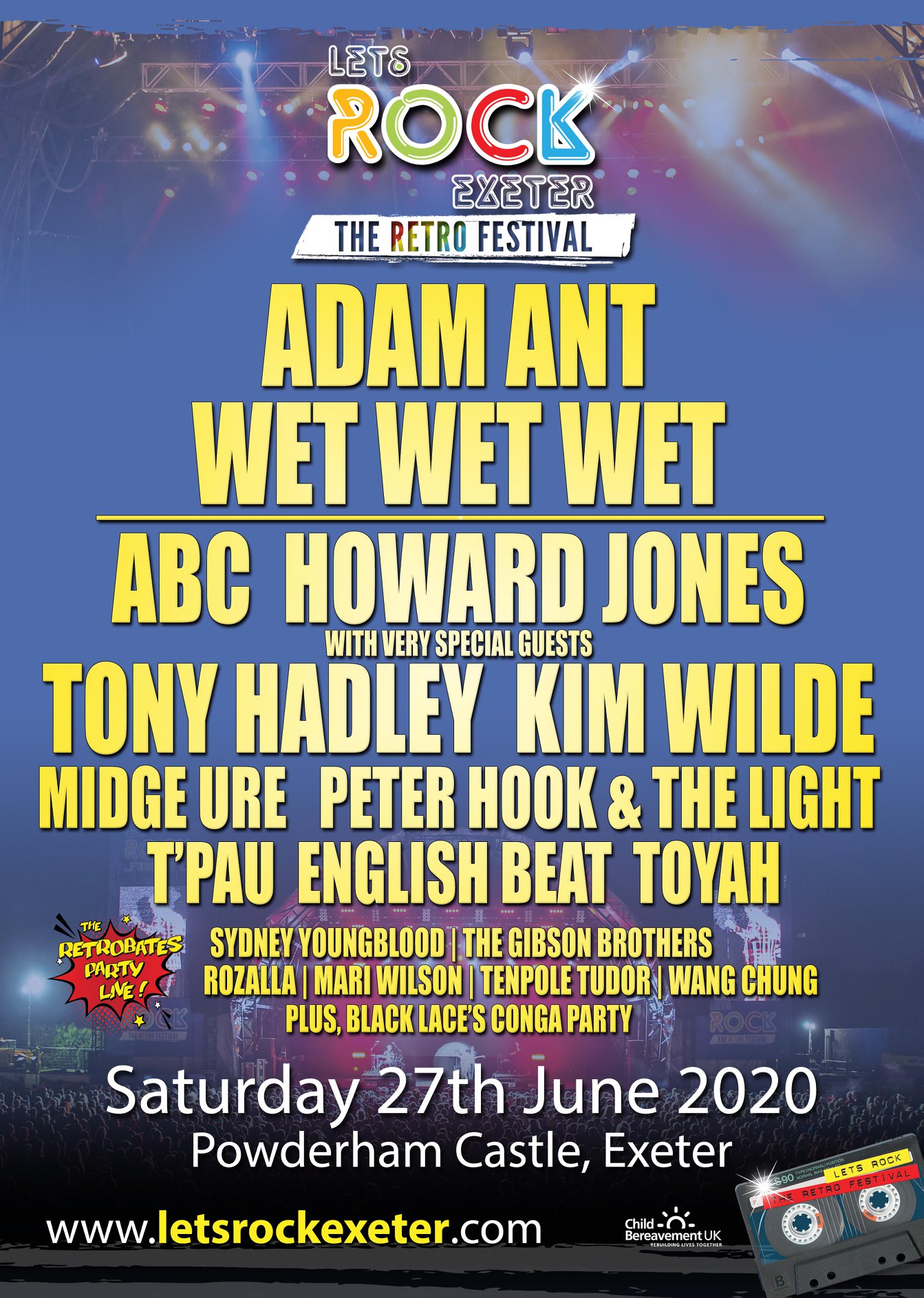 LET'S ROCK UNVEIL THEIR AMAZING SUMMER 2020 LINE-UPS
THE UK'S BIGGEST RETRO FESTIVAL SERIES WILL BE
HEADLINED BY ADAM ANT, OMD, UB40 & WET WET WET
 OTHER PERFORMERS INCLUDE ABC, TONY HADLEY, KIM WILDE, HOWARD JONES, SISTER SLEDGE, MIDGE URE'S ELECTRONICA & MANY MANY MORE
 TICKETS ON SALE NOW!
Let's Rock, the UK's biggest retro festival brand, have announced the headliners and performers for nine of next year's summer 2020 festival series.
In a line-up packed with Eighties icons, Let's Rock 2020 headliners include Adam Ant, OMD, UB40 and Wet Wet Wet. Other performers include ABC and Howard Jones – exclusives for Let's Rock, you won't see them at any other UK festival next summer – plus Tony Hadley, The Boomtown Rats, Kim Wilde, Sister Sledge, Midge Ure's Electronica, Toyah, T'Pau, Go West, Nik Kershaw, Chesney Hawkes, Betty Boo, Heaven 17 and many more.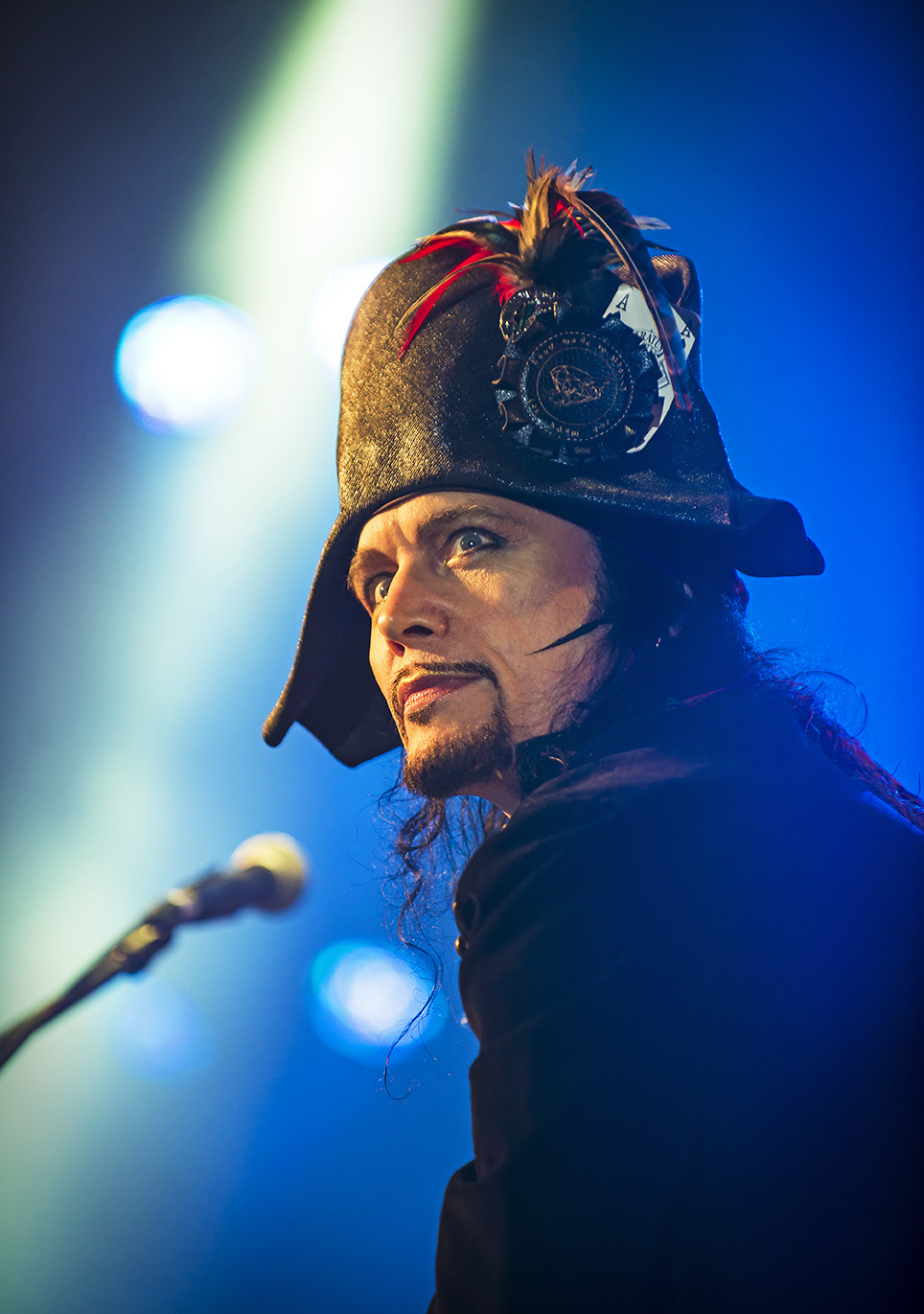 "Really looking forward to performing at the Let's Rock festivals in 2020," says Martin Fry of ABC. "Sunshine guaranteed. Last time round was incredible from the audience through to every act involved. See you there."
Wet Wet Wet's Graeme Clark says, "We're looking forward to playing three decades worth of hits from the 80s, 90s and 00s for you". Frontman Kevin Simm adds, "We've never played Let's Rock before, but we've heard wonderful things so we're excited to be a part of it!"
Let's Rock legend Kim Wilde comments, "We're privileged to play shows all over the world,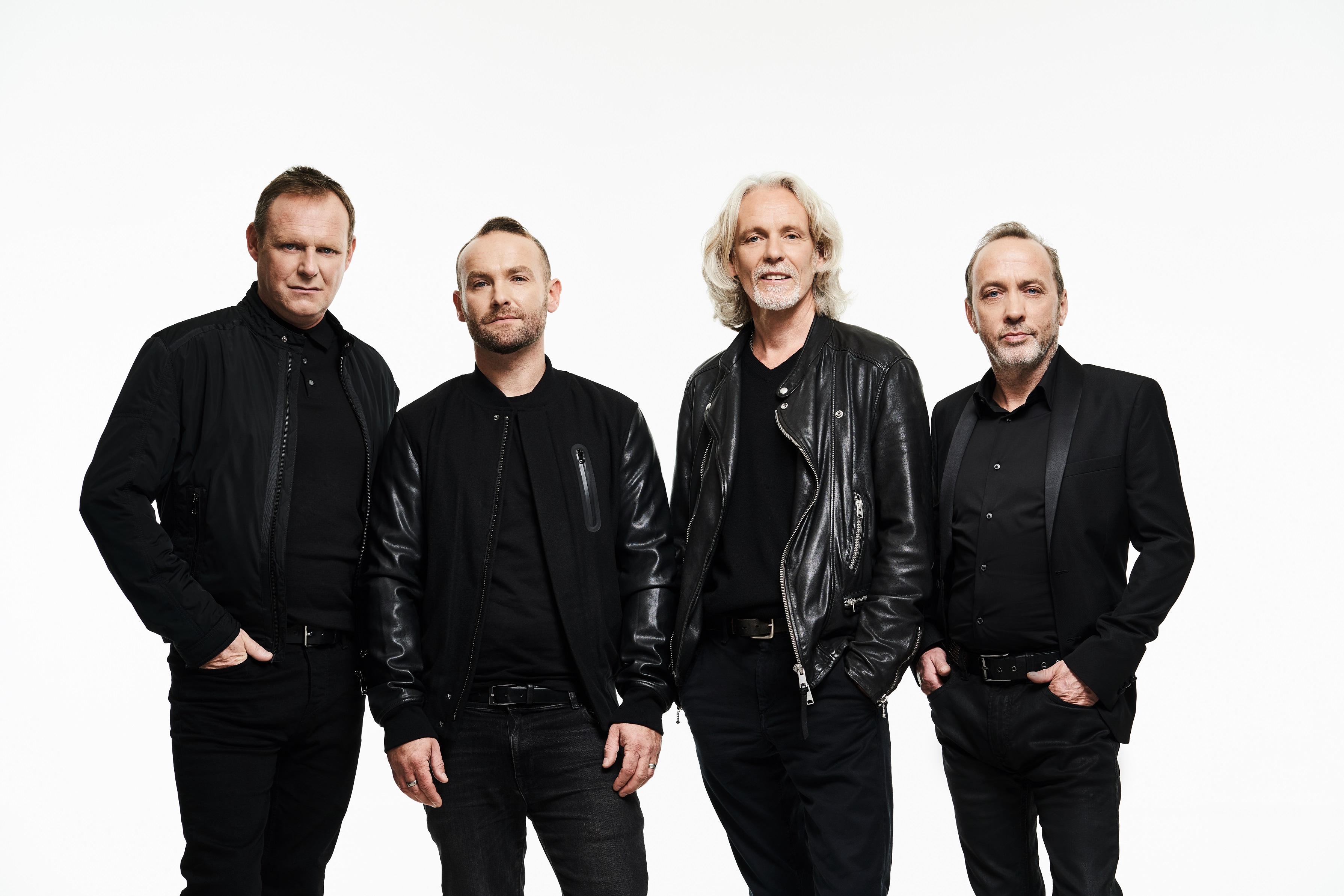 but there's very little that can match the warmth and fun of a Let's Rock crowd. We always have an amazing time and enjoy watching the other acts just as much as the audience does! Bring on 2020!"
A celebration of all things pop and 80s, Let's Rock offers gloriously unpretentious non-stop fun, with legendary artists performing hit after hit to a crowd of all ages, many of whom embrace the throwback vibe by dressing in their finest retro fashion. 2019 was the most successful summer series in Let's Rock's eleven-year history, with twelve festival locations and a total audience of over 150,000. With their brilliant summer 2020 line-up, next year's Let's Rock series promises to be even bigger and better.
Let's Rock organisers Nick Billinghurst and Matt Smith also commented, "We're thrilled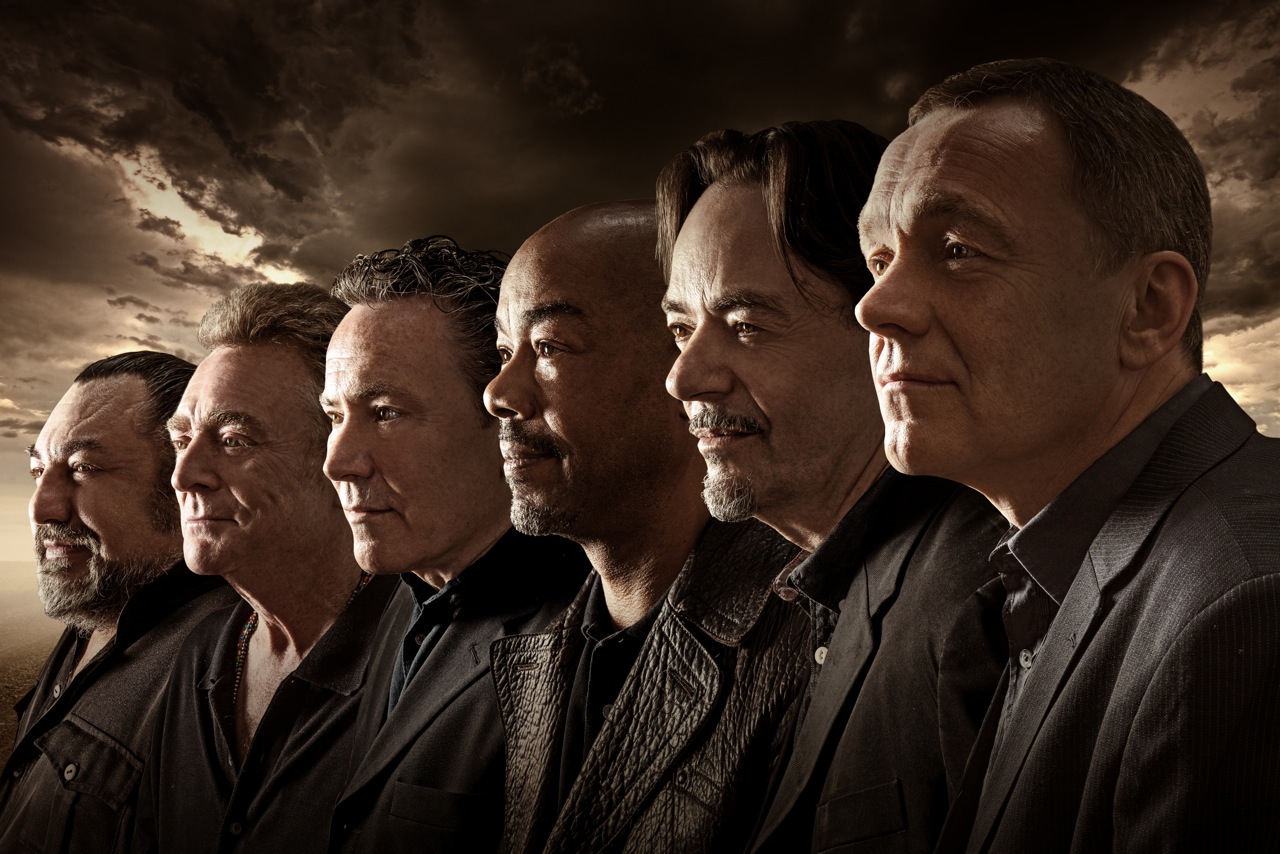 that's Let's Rock is able to attract headliners of the calibre of Adam Ant, OMD, UB40 and Wet Wet Wet. That we're able to provide such an incredible line-up and to grow Let's Rock every year is down to our amazingly loyal and up-for-it audience, and we'd like to thank each and every one of you for a fantastic 2019 season. Roll on summer 2020!"
Let's Rock works with many amazing charities including Child Bereavement UK, who support families and educate professionals when a baby or child of any age dies or is dying, or when a family is facing bereavement. During 2019, Let's Rock has raised almost £125k for Child Bereavement UK.
LET'S ROCK – SUMMER 2020 LINE-UPS:
MAY 16             LET'S ROCK THE MOOR, MARSH MEADOW, COOKHAM, BERKS
HEADLINER: UB40
+ ABC, HOWARD JONES, TONY HADLEY, KIM WILDE, MIDGE URE'S ELECTRONICA, THE ART OF WHAT?! (ART OF NOISE CO-FOUNDERS JJ JECZALIK & GARY LANGAN), TOYAH, THE UNDERTONES, WANG CHUNG, THEN JERICO + THE RETROBATES PARTY LIVE feat SYDNEY YOUNGBLOOD, THE GIBSON BROTHERS, ROZALLA, MARI WILSON, TENPOLE TUDOR, CAPTAIN SENSIBLE + BLACK LACE'S CONGA PARTY
Full line-up and tickets: https://letsrockthemoor.com/
MAY 23             LET'S ROCK NORWICH, EARLHAM PARK, NORWICH
HEADLINER: WET WET WET
+ THE BOOMTOWN RATS, ABC, HOWARD JONES, TONY HADLEY, KIM WILDE, SISTER SLEDGE,
BETTY BOO, THE UNDERTONES, HUE & CRY, THEN JERICO, ALTERED IMAGES + THE RETROBATES PARTY LIVE feat SYDNEY YOUNGBLOOD, THE GIBSON BROTHERS, MARI WILSON, TENPOLE TUDOR, MODERN ROMANCE, CAPTAIN SENSIBLE + BLACK LACE'S CONGA PARTY
Full line-up and tickets: https://letsrocknorwich.com/
MAY 30             LET'S ROCK WALES, TREDEGAR PARK, NEWPORT
HEADLINER: ADAM ANT
+ OMD, ABC, HOWARD JONES, KIM WILDE, T'PAU, CHESNEY HAWKES,  THE ART OF WHAT?! (ART OF NOISE CO-FOUNDERS JJ JECZALIK & GARY LANGAN), BETTY BOO, HUE & CRY, WANG CHUNG + THE RETROBATES PARTY LIVE feat SYDNEY YOUNGBLOOD, THE GIBSON BROTHERS, MARI WILSON, TENPOLE TUDOR, MODERN ROMANCE, CAPTAIN SENSIBLE + BLACK LACE'S CONGA PARTY
Full line-up and tickets: https://letsrockwales.com/
JUNE 6             LET'S ROCK THE NORTH EAST, HERRINGTON COUNTRY PARK, SUNDERLAND
HEADLINER: OMD
+ BILLY OCEAN, ABC, HOWARD JONES, SISTER SLEDGE, GO WEST, MIDGE URE'S ELECTRONICA, NIK KERSHAW, TOYAH, ENGLISH BEAT, PETE WYLIE + THE RETROBATES PARTY LIVE feat SYDNEY YOUNGBLOOD, THE GIBSON BROTHERS, MARI WILSON, TENPOLE TUDOR, MODERN ROMANCE, CAPTAIN SENSIBLE + BLACK LACE'S CONGA PARTY
Full line-up and tickets https://letsrockthenortheast.com/
JUNE 13           LET'S ROCK SCOTLAND, DALKEITH COUNTRY PARK, MIDLOTHIAN
HEADLINER: ADAM ANT
+ OMD, ABC, HOWARD JONES, TONY HADLEY, SISTER SLEDGE, GO WEST, NIK KERSHAW, MIDGE URE'S ELECTRONICA, CHINA CRISIS, ENGLISH BEAT, TOYAH + THE RETROBATES PARTY LIVE feat SYDNEY YOUNGBLOOD, THE GIBSON BROTHERS, ROZALLA, MARI WILSON, TENPOLE TUDOR, WANG CHUNG + BLACK LACE'S CONGA PARTY
Full line-up and tickets: https://letsrockscotland.com/
JUNE 20           LET'S ROCK LEEDS, TEMPLE NEWSAM, LEEDS
HEADLINER: OMD
+ ABC, HOWARD JONES, TONY HADLEY, KIM WILDE, SISTER SLEDGE, HEAVEN 17, NIK KERSHAW,
T'PAU, BETTY BOO, ENGLISH BEAT + THE RETROBATES PARTY LIVE feat SYDNEY YOUNGBLOOD, THE GIBSON BROTHERS, ROZALLA, MARI WILSON, TENPOLE TUDOR, WANG CHUNG + BLACK LACE'S CONGA PARTY
Full line-up and tickets https://letsrockleeds.com/
JUNE 27           LET'S ROCK EXETER, POWDERHAM CASTLE, KENTON, EXETER
HEADLINER: ADAM ANT
+ WET WET WET, ABC, HOWARD JONES, TONY HADLEY, KIM WILDE, MIDGE URE'S ELECTRONICA,
PETER HOOK & THE LIGHT, T'PAU, ENGLISH BEAT, TOYAH + THE RETROBATES PARTY LIVE feat SYDNEY YOUNGBLOOD, THE GIBSON BROTHERS, ROZALLA, MARI WILSON, TENPOLE TUDOR, CAPTAIN SENSIBLE + BLACK LACE'S CONGA PARTY
Full line-up and tickets: https://letsrockexeter.com
JULY 4             LET'S ROCK SOUTHAMPTON, SOUTHAMPTON COMMON, SOUTHAMPTON
HEADLINER: OMD
+ WET WET WET, ABC, HOWARD JONES, KIM WILDE, GO WEST, MIDGE URE'S ELECTRONICA,
THE ART OF WHAT?! (ART OF NOISE CO-FOUNDERS JJ JECZALIK & GARY LANGAN), T'PAU, TOYAH, ENGLISH BEAT, THEN JERICO + THE RETROBATES PARTY LIVE feat SYDNEY YOUNGBLOOD, THE GIBSON BROTHERS, MARI WILSON, TENPOLE TUDOR, MODERN ROMANCE, CAPTAIN SENSIBLE + BLACK LACE'S CONGA PARTY
Full line-up and tickets https://letsrocksouthampton.com/
JULY 11            LET'S ROCK SHREWSBURY
                          HEADLINER: ADAM ANT
+ OMD, ABC, HOWARD JONES, TONY HADLEY, MIDGE URE'S ELECTRONICA, GO WEST, NIK KERSHAW, PETER HOOK & THE LIGHT, PETE WYLIE, THEN JERICO + THE RETROBATES PARTY LIVE feat SYDNEY YOUNGBLOOD, THE GIBSON BROTHERS, MARI WILSON, TENPOLE TUDOR, MODERN ROMANCE, CAPTAIN SENSIBLE + BLACK LACE'S CONGA PARTY
Full line-up and tickets: https://letsrockshrewsbury.com/
Further Let's Rock summer 2020 festival locations will be announced in the near future
---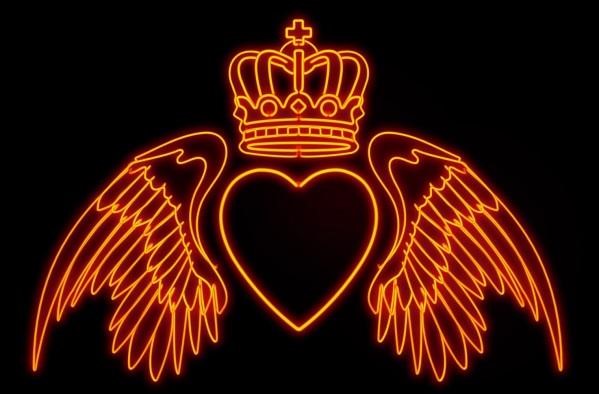 CELEBRATE 40 ICONIC YEARS WITH HUGE WORLD TOUR IN 2020
EUROPEAN LEG INCLUDES HOMECOMING SHOW AT GLASGOW SSE HYDRO ON 25th APRIL 2020
NEW LIVE ALBUM 'LIVE IN THE CITY OF ANGELS' IS OUT 4th OCTOBER 2019 (VIA BMG)
+ CAREER-SPANNING COMPILATION '40: THE BEST OF 1979-2019' FOLLOWS ON 1st NOVEMBER
Simple Minds celebrate 40 iconic years in music by embarking upon a major world tour in 2020. Today the band, fronted by founder members Jim Kerr (vocals) and Charlie Burchill (guitar), announce details of the tour's European dates, which covers 38 shows across 12 countries and culminate with a homecoming show at Glasgow's SSE Hydro on April 25th.
Tickets will go on sale from 9am on Friday 4th October and will be available from www.simpleminds.com.
"Simple Minds are different now," says Jim Kerr. "We're not a stock rock band, but we haven't changed our line-up to be cool. We've done it because it's great to have so many amazing players on board. I'm grateful for the career we've had, but I'm mad enough to think we can still hit new levels. This is what we do – write, record and play live."
"The perception that we're now gathering pace is down to our attitude to playing live," adds Charlie Burchill. "There have been lots of different incarnations of Simple Minds, but we've always kept our identity. A legacy can be a burden if you allow it to be. For us, it's been empowering."
Simple Minds' new live album 'Live In The City of Angels' will be released via BMG this Friday (4th October) and is available to pre-order here.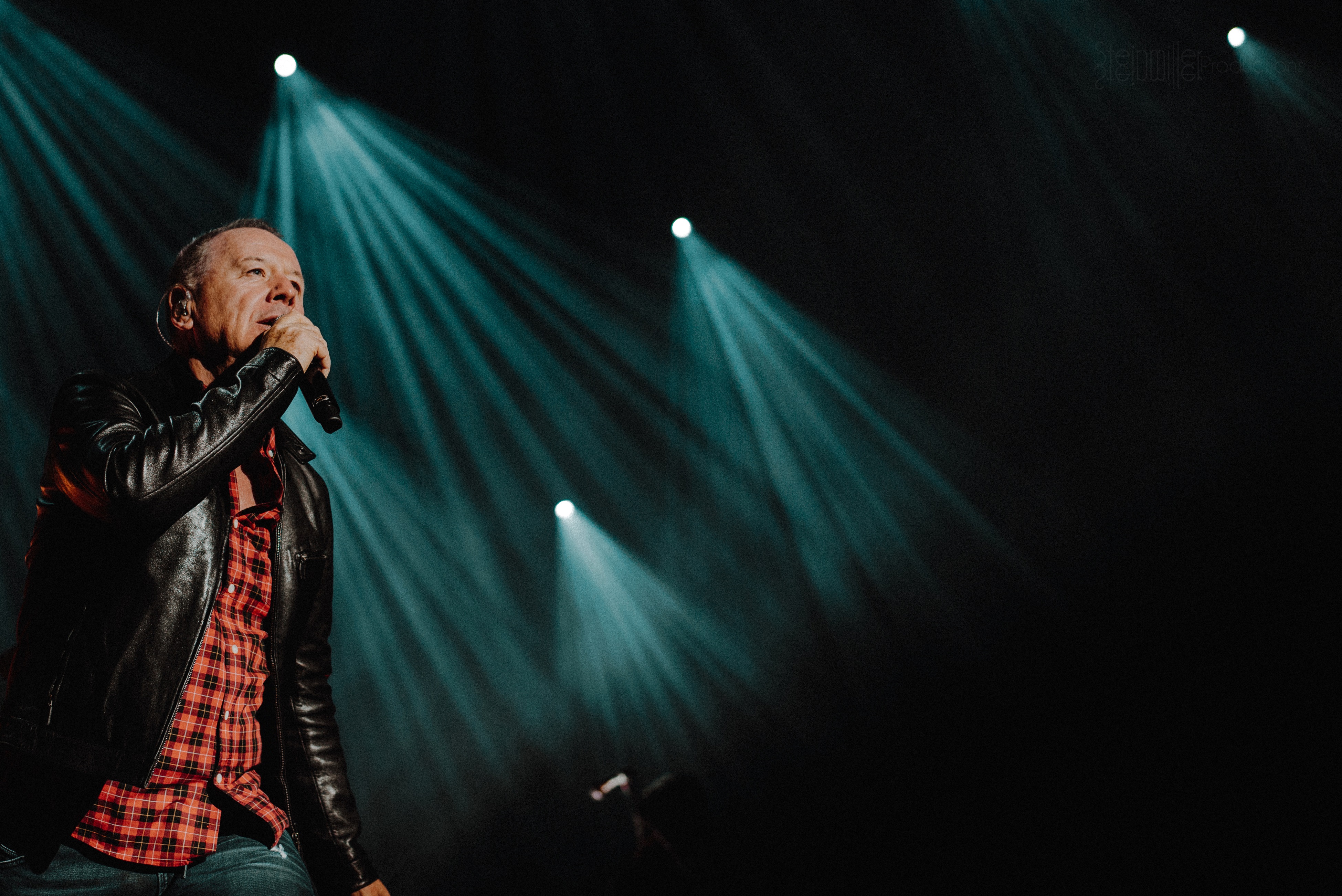 In addition, the band will further mark their 40th anniversary celebrations with the release of the career-spanning compilation '40: The Best Of – 1979-2019' on November 1st via UMC. Collating their early fan favourites with their era-defining hits and their essential recent material, the album is now available to pre-order. The collection also includes a gloriously euphoric new track – a cover of King Creosote's celebration of weekend revelry, 'For One Night Only'.
Simple Minds have experienced a remarkable journey since releasing their debut album 'Life in a Day' in 1979. Constantly evolving, the band's rousing choruses and booming atmospherics made them one of the most iconic bands of the Eighties. Along the way, they've landed five UK No.1 albums, topped the singles charts on both sides of the Atlantic, sold over 60 million albums and packed stadiums the world over.
But the story didn't end there. After taking some time out, they returned revitalised and resurgent with the 2014 album 'Big Music' and have maintained that upward momentum ever since. They claimed the Q Inspiration Award that same year, which was followed by an Ivor Novello in 2016. And when last year's 'Walk Between Worlds' album crashed into the UK charts at No.4, it represented their highest position in 23 years. No wonder that the Manic Street Preachers, Moby, Primal Scream and many others cite Simple Minds as a vital inspiration.
The new 2020 European live dates announced today are as follows (tickets on-sale Friday 4th October at 9am):
FEBRUARY
28th – Norway, Stavanger, Zetlitz (Stavanger Konserthus)
29th – Norway, Bergen, Forum
MARCH
2nd – Norway, Oslo, Sentrum Scene
4th – Sweden, Gothenburg, Partille Arena
6th – Sweden, Stockholm, Annexet
8th – Sweden, Malmö, Live Concert Hall
10th – Denmark, Copenhagen, Store Vega
11th – Denmark, Herning, Concert Hall
14th – Germany, Münster, Halle Münsterland
15th – Germany, Cologne, Palladium
16th – Germany, Hamburg, Sporthalle
18th – Germany, Hannover, Swiss Life Hall
19th – Germany, Berlin, Columbiahalle
20th – Germany, Efrurt, Thüringenhalle
21st – Germany, Ludwigsburg, MHP Arena
23rd – Germany, Offenbach, Stadthalle
24th – Germany, Erlangen, Heinrich-Lades-Halle
25th – Switzerland, Zürich, Hallenstadion
27th – Germany, Aurich, Sparkassen Halle
28th – Germany, Bremen, Pier 2
29th – Germany, Bielefied, Ringlokschuppen
31st – Germany, Freiburg, Musikklub
 
APRIL
1st – Germany, Ravensburg, Oberschwabenhalle
2nd – Germany, Saarbrücken, Saarlandhalle
4th – France, Paris, La Seine Musicale
6th – France, Bordeaux, Arkéa Arena
7th – France, Lyon, Halle Tony Garnier
8th – France, Lille, Zenith Arena
10th – The Netherlands, Amsterdam, Ziggo Dome
11th – Belgium, Antwerp, Sportpaleis
14th – UK, Cardiff, Motorpoint Arena
15th – UK, Bournemouth, International Centre
17th – UK, London, The SSE Arena, Wembley
18th – UK, Leeds, First Direct Arena
20th – UK, Brighton, Centre
22nd – Ireland, Dublin, 3Arena
24th – UK, Birmingham, Resorts World Arena
25th – UK, Glasgow, The SSE Hydro
---
Exclusive Band Feature – Wild Youth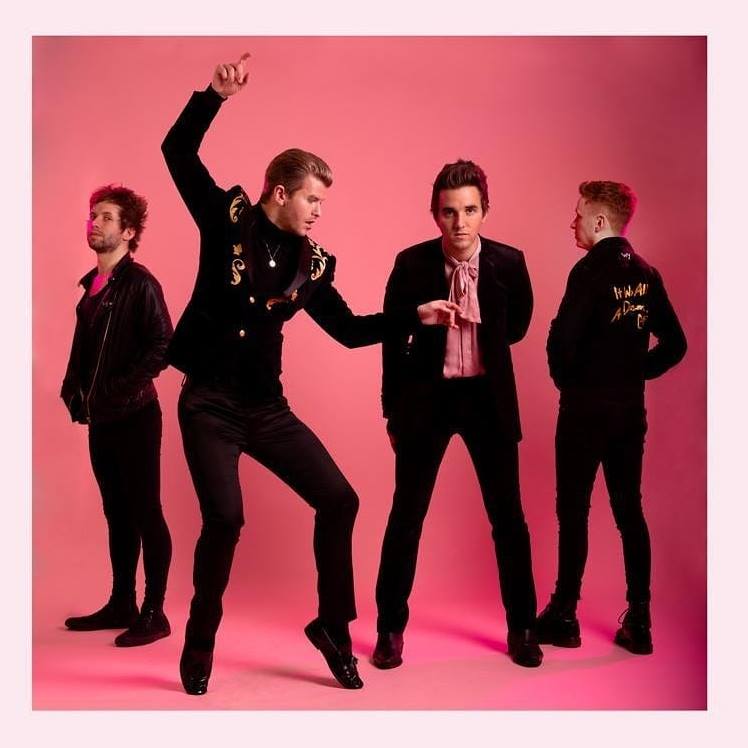 Four-piece band "Wild Youth" stormed the Spotify Viral Charts and held the #1 spot for two weeks with their first single. With influences ranging from Imagine Dragons, to The XX, The Script, and The 1975, they play a melodic brand of pop-rock with electronic touches. After a freak accident left Conor O'Donohoe, songwriter and keyboards, with a prolonged period of rehabilitation he took up the guitar to pass the time.
His new passion caused him to shift his focus from college and sports to composing songs in his shed with childhood best friend Dave Whelan, singer.
With the recruitment of guitarist Edward Porter and drummer Callum McAdam, Conor found two musicians that could breathe new life into the songs he had composed. The four then locked themselves away for a year writing new songs and developing their sound. In 2017, they emerged with "All or Nothing", which amassed over half a million Spotify streams.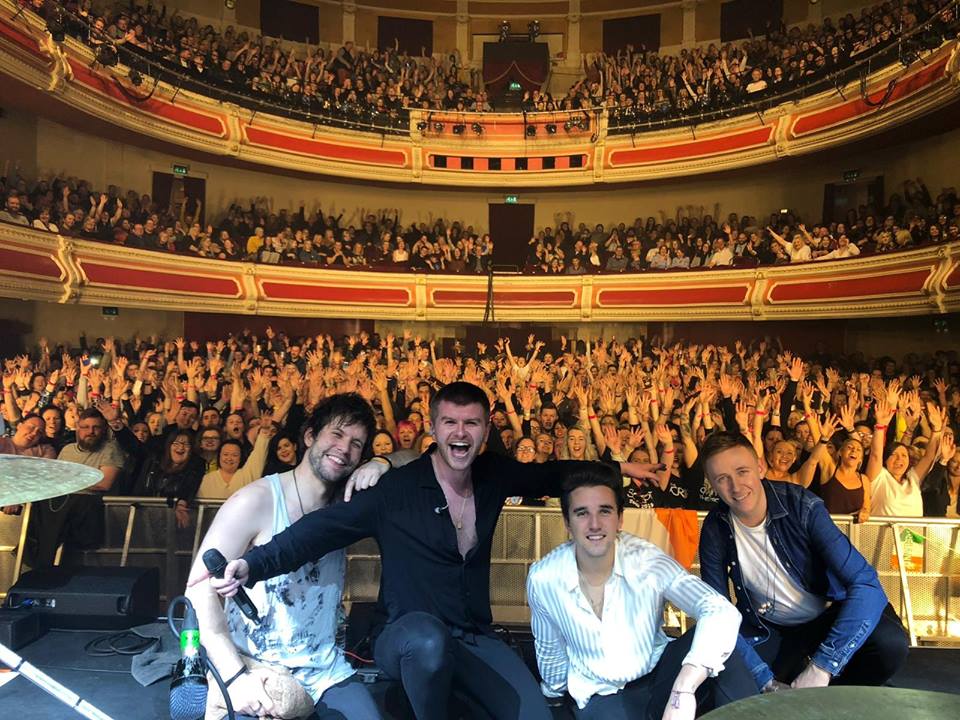 Their second single, "Lose Control", received heavy rotation on radio stations and led to sold out headline shows in Dublin and London. They soon found themselves invited to support artists such as Niall Horan, The Script, and Zara Larsson on arena sized shows, and drawing huge crowds to their festival slots across Ireland and the UK. Currently splitting their time between Dublin and London, writing and recording their first album, Wild Youth look set to big one of the biggest acts of 2018 and for many years beyond.
For up to date info please check out www.facebook.com/bandwildyouth/
---
Exclusive Artist Feature – McGoozer
The high note. The bass line.
The words that send a shiver of recognition down your spine. A rush of dopamine. Thousands of hairs standing on end. An emotion recognized and released. Your mind knows what to react to. Your heart knows what connects. It has been said that music feeds the soul, so give it something good to feast on. Give it McGoozer…
With a vocal range that will astound you and lyrics that will remind you of a life well lived, McGoo sings both from the heart and for the heart. He isn't just a remarkable musician: he is a storyteller, a performer, and an authentic human being who believes that music exists to be experienced and shared.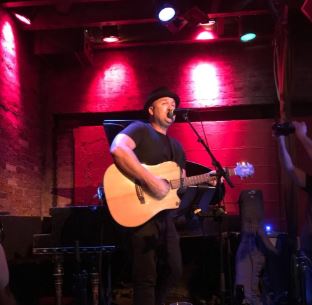 What you put into your ears does matter, so fill it with music that motivates, invigorates, and resonates. McGoozer makes positive music about universal experiences. They are personal, relatable, and beautiful, creating a soundtrack for your life that's as compelling and complex as you are.
Whether you're craving a sweet melody or a rock anthem you can sink your teeth into, McGoo and his crew have you covered.
In an industry with a lot of noise, listen to music that speaks to you. Your heart has a beat, but if it had a voice, it would sound like McGoozer.
Paul McGee, known widely as McGoo, embraced music from an early age. His siblings had a major impact on his love for music along with the influences that abound in his native Scotland. With his brother Brian being a founding member of Simple Minds and his other brother Owen (AKA Owen Paul) having a UK summer smash in 1986 with "You're My Favourite Waste of Time", it is no surprise that McGoo has spent his entire life immersed in the music industry and yet still feels like this is just the beginning.
His career in music began with "The Official Tribute to the Blues Brothers", where he alternated between playing the parts of both Jake and Elwood Blues as he toured with this theater production. In the three years that he was engaged in this production, McGoo toured Europe twice, toured the UK for a full year and participated in a six-month long residency in London's West End.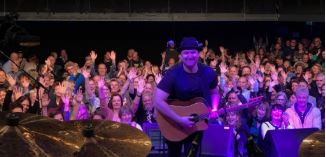 These years were extremely important in the fledging years of his own band, McGoozer, as they offered him widespread exposure as well as experiences with which he could base future songs upon. As his time touring with the "Blues Brothers" production slowed down, he focused on creating his own music and honing his craft into the melodic anthems that his name is becoming synonymous with.
Another early career highlight was recording and touring with Mike and the Mechanics. McGoo sang on their studio album "Rewired" and toured all round Europe as the opening act for Phil Collins on his world tour, performing to festivals and stadiums of over 70 thousand people at a time. "It was truly fantastic to get to work with, and get to know, such musical giants as Mike Rutherford and Paul Carrack", notes McGoo.
McGoo's manager, Steve Shippee of ShipWright Productions, discovered McGoo by accident – an accident they have since recognized was more destiny as their combined, complementary talents have created the perfect foundation from which McGoozer can launch.
"Paul McGee is a singer/songwriter with a vocal range that is reminiscent of Axl Rose and a tone/melody often described as that of a male Adele. He tells a story with his rock/pop styled music that elicits a feeling of positivity and personal connection. He can cover the likes of Aha, Ed Sheeran and Taylor Swift with his unique interpretation of their music, however his original tunes are his true works of art." Steve Shippee, CEO of ShipWright Productions
McGoo's passion continues to be funneled primarily through McGoozer where he is constantly inspired and feels some of his best music moments have been born. McGoo is also regularly sought after to collaborate with other artists as there is an increasing desire for his talents in all aspects of the music industry.
For more Information including tour dates please visit www.mcgoozer.com
---
Kris Barras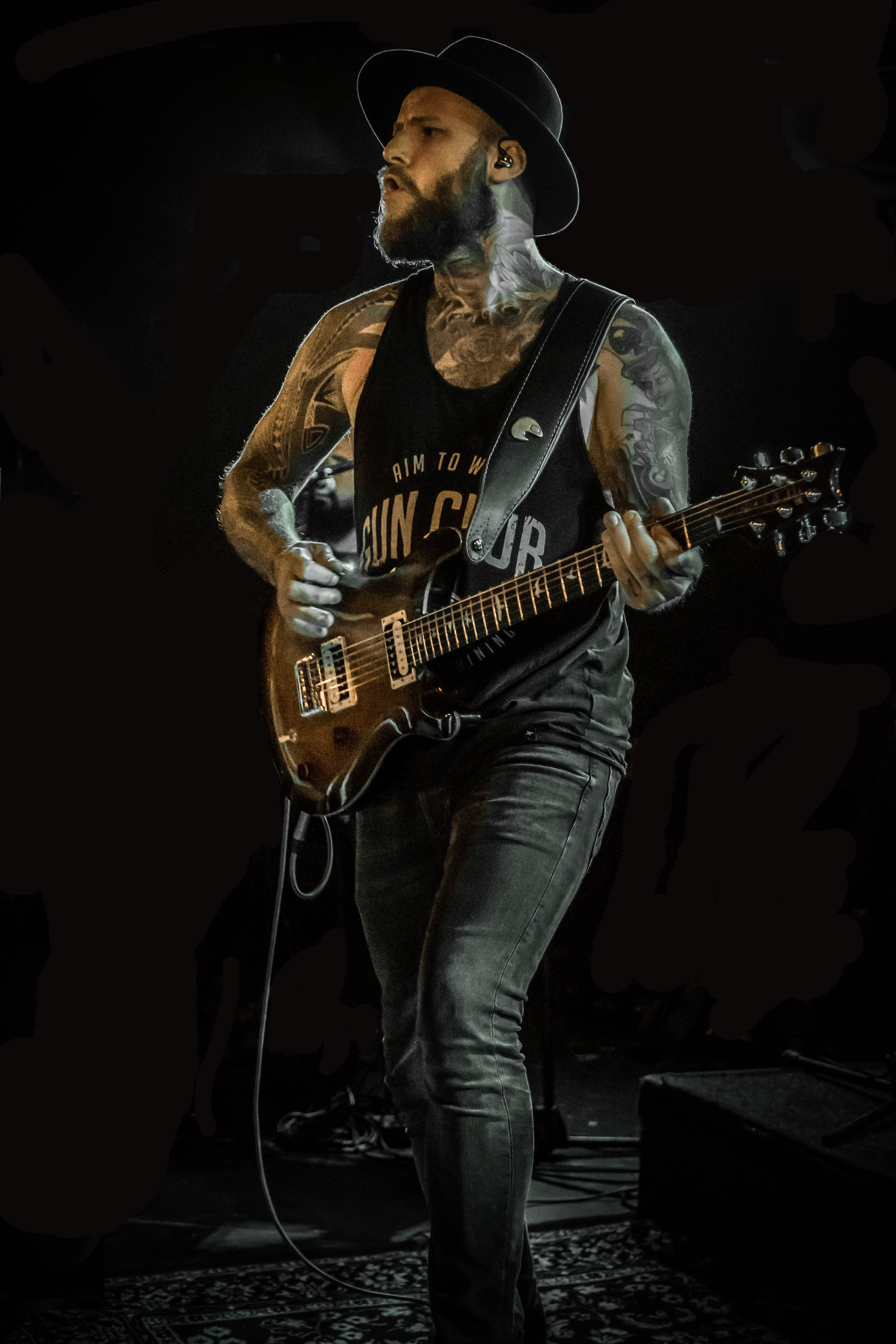 UK guitarist Kris Barras is known for his high-energy hybrid of no-nonsense rock, blues and country. winners of 'best new band' in the 2018 planet rock awards, the Kris Barras band have become one of the UK's fastest rising acts.  Recently voted one of the 'top blues guitarists in the world' (music radar) and winning the 'best album' accolade in the European blues awards, perhaps best demonstrates the band's fluidity and appeal to fans of different genres.
2019 has seen the band already complete a near sell-out UK tour, going from playing to an average of just 50 people per show in late 2017, up to selling out 400-500+ capacity venues, all in the space of just over one year. Plans for the rest of the 2019 include a main stage appearance at the Ramblin' Man Fair festival, main support to Black Stone Cherry on their UK/Ireland dates and a spot on the 'Rockin the Blues' tour. This will be several dates across Europe alongside label mates Jonny Lang and Walter Trout. With a brand new album scheduled for release later this year, the band will have extensive UK/european tour plans for the autumn.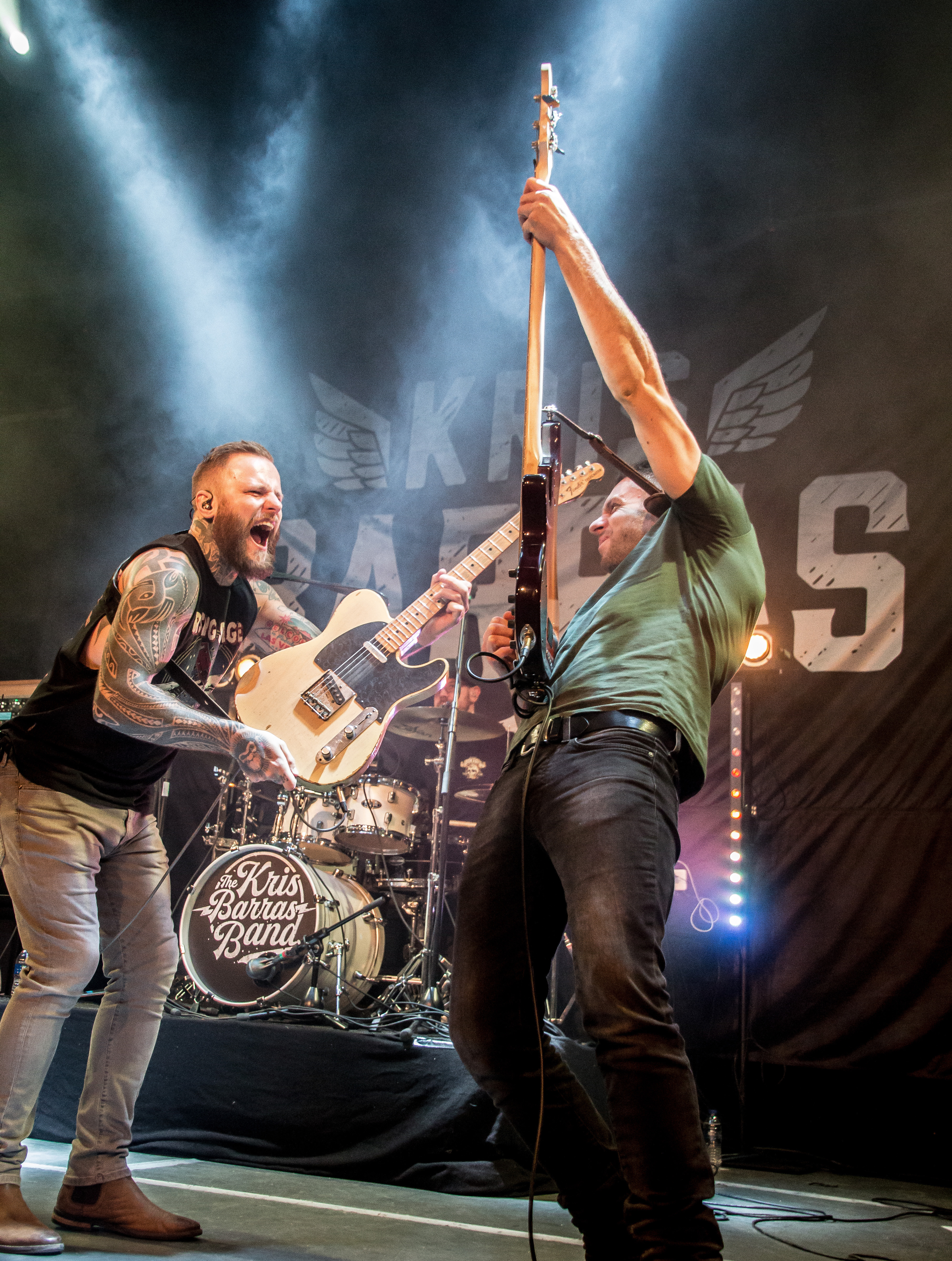 After a self-released debut in 2016 (Lucky 13), The release of the much anticipated second album, 'The Divine and Dirty' is when Kris really started to turn heads. Released in March 2018, the album headed straight to Number 1 in both the Amazon Bestseller's and the iTunes Blues Charts. The album also reached number 3 in the Official UK Blues charts.
As a side project, Kris Barras is the frontman for USA super-group, Supersonic Blues Machine. The band feature's legendary artists such as ZZ Top's Billy Gibbons, Steve Lukather (Toto), Eric Gales, Warren Haynes (Gov't Mule) and Walter Trout. Kris is currently working on new material with the band and will feature on all upcoming releases.
Kris is signed to world-renowned record label Provogue/Mascot Label Group. He joins a roster that includes names such as Joe Bonamassa, Black Stone Cherry, Monster Truck, Kenny Wayne Shepherd and Walter Trout.
For more Information including tour dates please visit www.krisbarrasband.com