The Philippine spotted deer is classed as Endangered because of habitat destruction and illegal hunting. This little ray of hope was born on 23rd December and is already out and about in the paddock with the rest of the herd.
The new arrival – a female – was born to mother Sookie and father Alfie, and joins brother Trevor, who is coming up to a year old. She was born overnight, which is typical of the species. The Zoo's volunteer photographer Miriam Haas took these delightful photos.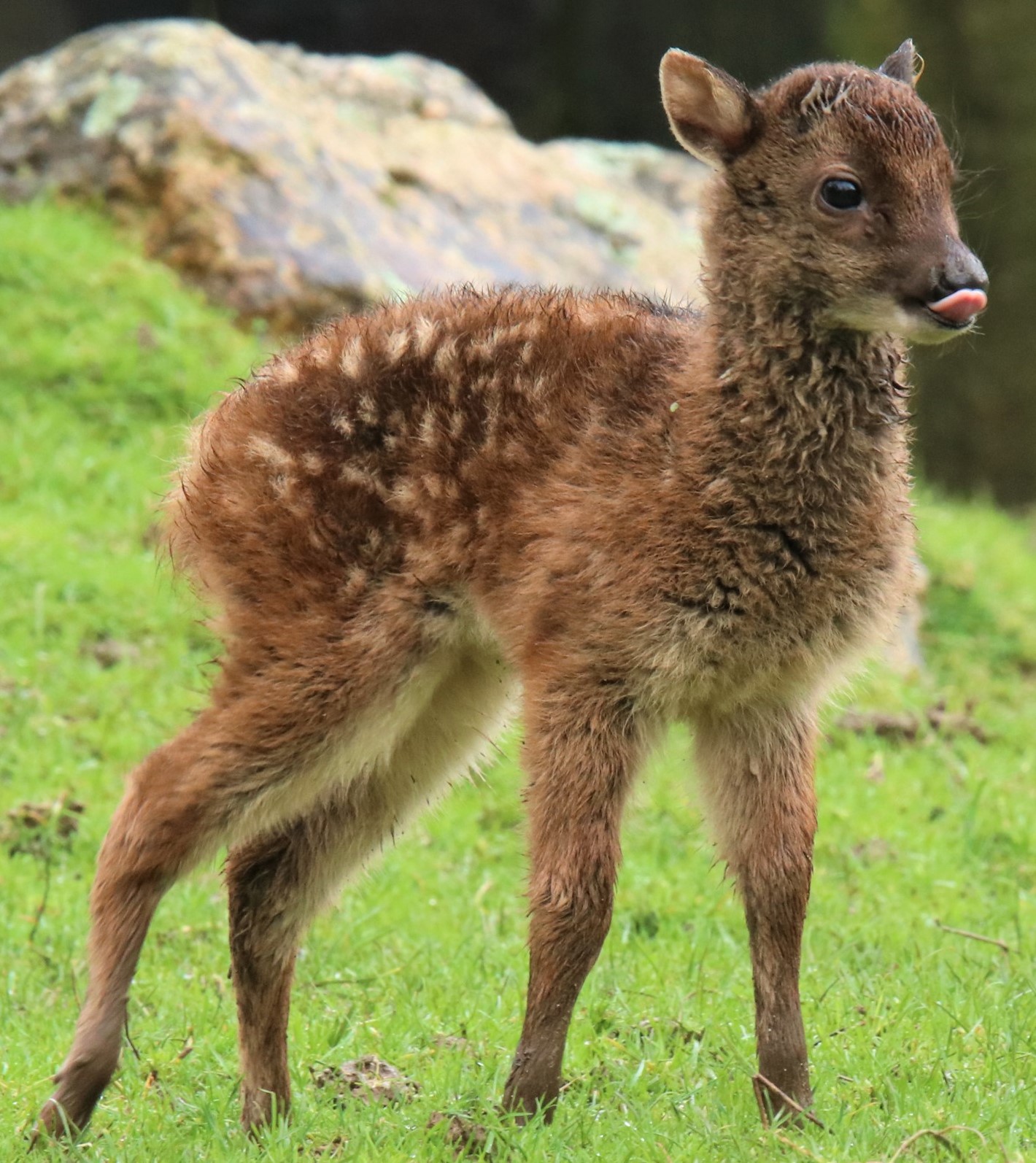 Newquay Zoo is part of the European Studbook for this deer. The Zoo's Curator of Animals John Meek said: "We have been very successful with this species in recent years. We have a recommendation for breeding and we breed them every year. Philippine spotted deer are probably the most endangered deer in the world – partly because of habitat destruction, but illegal hunting is a problem, too."
There is also an international studbook for this species. Only a few hundred animals are thought to remain in the wild. Little is known about their behaviour. After a gestation period of approximately 240 days, the female deer will give birth to a single calf who will be weaned by six months.
This deer lives in primary rainforest and areas of secondary growth, from sea level up to 1500 metres above sea level. In the wild they eat grasses, leaves and buds, and will visit naturally burnt forest clearings to lick the mineral-rich floral ash and browse on emerging shoots.
Despite legal protection against poaching in the wild, Philippine spotted deer are still hunted. European zoos are working on a captive breeding programme for the species, but their future in the wild looks uncertain. Newquay Zoo Environmental Park is a registered charity. For more information go to www.newquayzoo.org.uk or ring 01637 873342.