Celebrating our 71st Children's Week we feel part of Paignton's History. Welcome to a free week of fun for ALL Kids both young & old Week commencing 14th August 2018.
Featuring: Arts and Crafts with Babs and her team in the main marquee & loads of fun for the family to enjoy, such as:  Pams Kitchen: Children's Week Quiz: Gerry Cottle's WoW Circus: Anderton and Rowlands Fun Fair.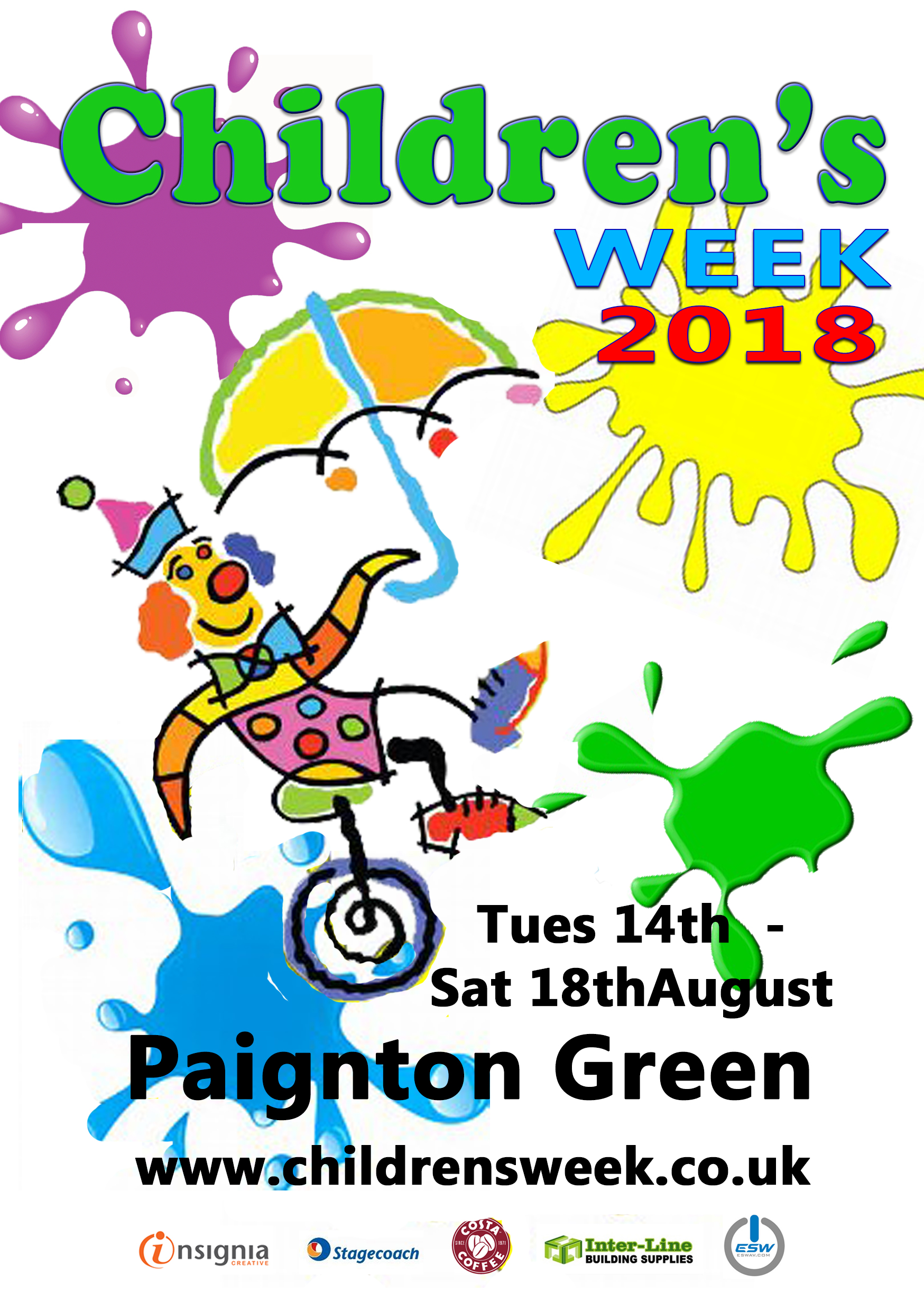 We are wholly funded by local businesses and people like you! Most local residents and visitors alike have grown up with this week of free entertainment on Paignton seafront
Over the next few Weeks please visit our official social media page which will be updated with Children's Week events, with all the characters & Fun that have make this event so successful.
Enjoy and Please visit for regular updates:
www.childrensweek.co.uk