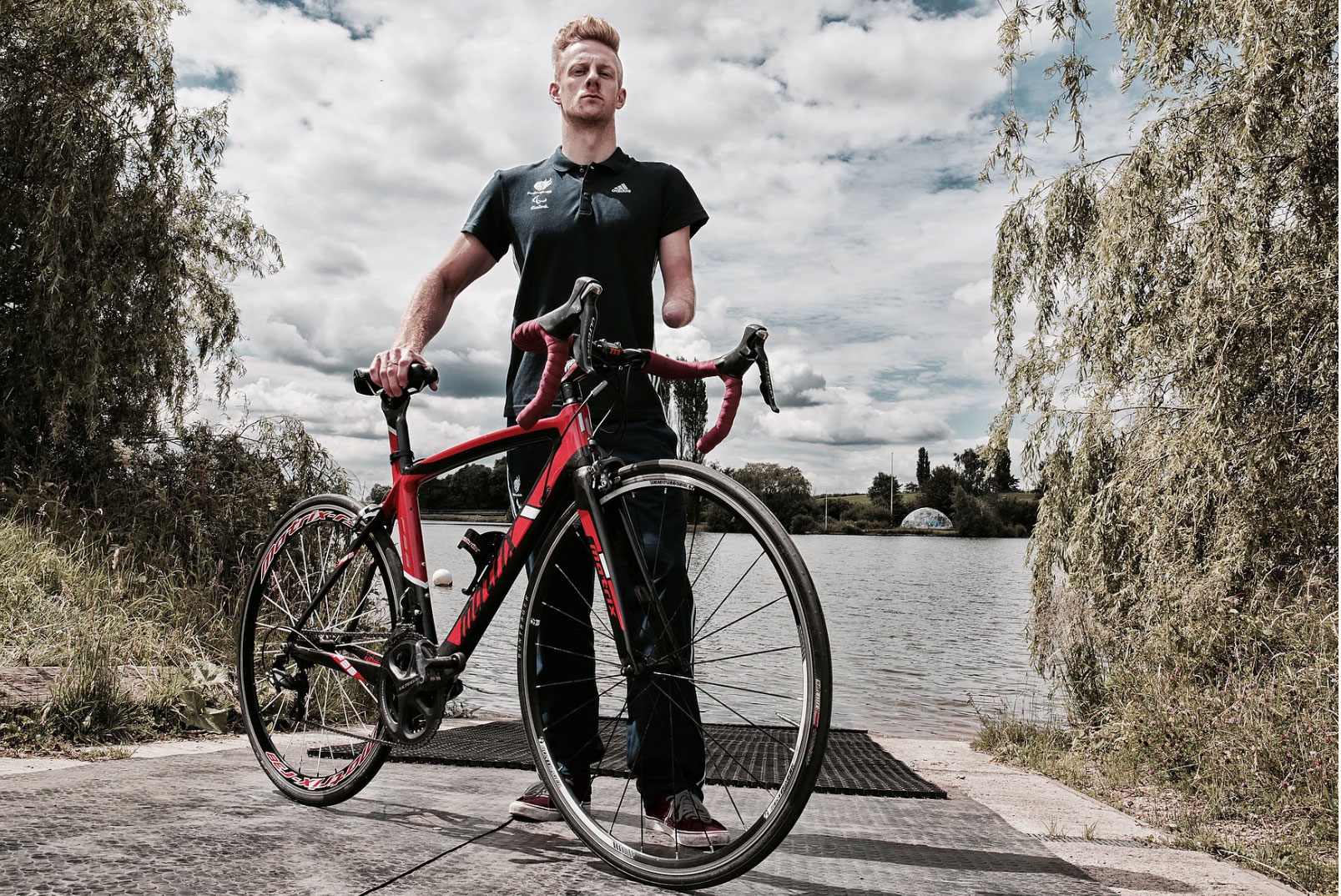 Paralympian David Hill will be guest speaker at the annual Dame Hannahs Autumn Lunch. The fundraising event is being organised by Dame Hannahs Ivybridge Supporters and will take place at Boringdon Park Golf Club on Tuesday 25th September.
David Hill is a Paralympic triathlete and will be giving an inspiring talk entitled "There is no such word as can't". David was born with no left forearm but was brought up to believe there was no such word as can't. Through hard work and passion, David went on to represent Great Britain at the highest level for 15 years. Now David is inspiring young people across Devon and will be talking about his journey and how it relates to the work of the Dame Hannah Rogers Charity. Guests will be treated to a delicious lunch and all proceeds will go to the charity.
Lunch will be served at 12.30pm and coffee will be available from 11am. Booking is essential. Tickets cost £25. To book tickets contact Ann Brooks on 01548 550300.
Picture caption: David Hill