The South West's largest equine charity the Mare & Foal Sanctuary is looking for a new Trustee to help rescue even more abandoned, mistreated or neglected foals, ponies and horses.
The charity is gaining more supporters every year and is currently looking after more than 300 animals, at its five Devon farms or at loan homes throughout the region.
But it needs a new Trustee on its board to oversee the charity's work and advise the charity, including its Finance and Investment Subcommittee.
Sanctuary Trustee Secretary Annette Ball said: "This is a voluntary role for a really worthwhile cause. We rescue horses that have often been mistreated or abandoned and we work really hard to rehabilitate them, train them and hopefully find them loving new homes.
"This is an exciting time for the charity and we are looking forward to being able to help even more horses in the future, but we need someone with experience in the financial sector.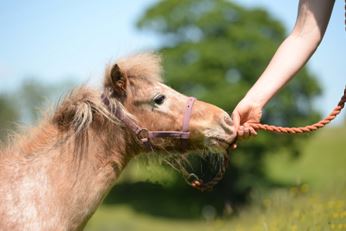 "We have a huge responsibility to make sure all the money donated to the Sanctuary by our wonderful supporters is used in the wisest way possible – to help us help the animals who cannot help themselves."
The Sanctuary currently has eight board members from around the country who meet regularly to oversee the running of the charity, including its vision for the future.
Trustee Liz Gaffer said the role was both challenging and rewarding, adding: "Being a trustee not only gives you the opportunity to give your skills and experience to a worthwhile cause, but is rewarding and stimulating too. You get to see how the charity works, the positive outcomes it delivers and influence how it progresses in the future."
Anyone interested in the voluntary trustee position should contact Annette Ball at the charity's Newton Abbot Head Office on 01626 355969.