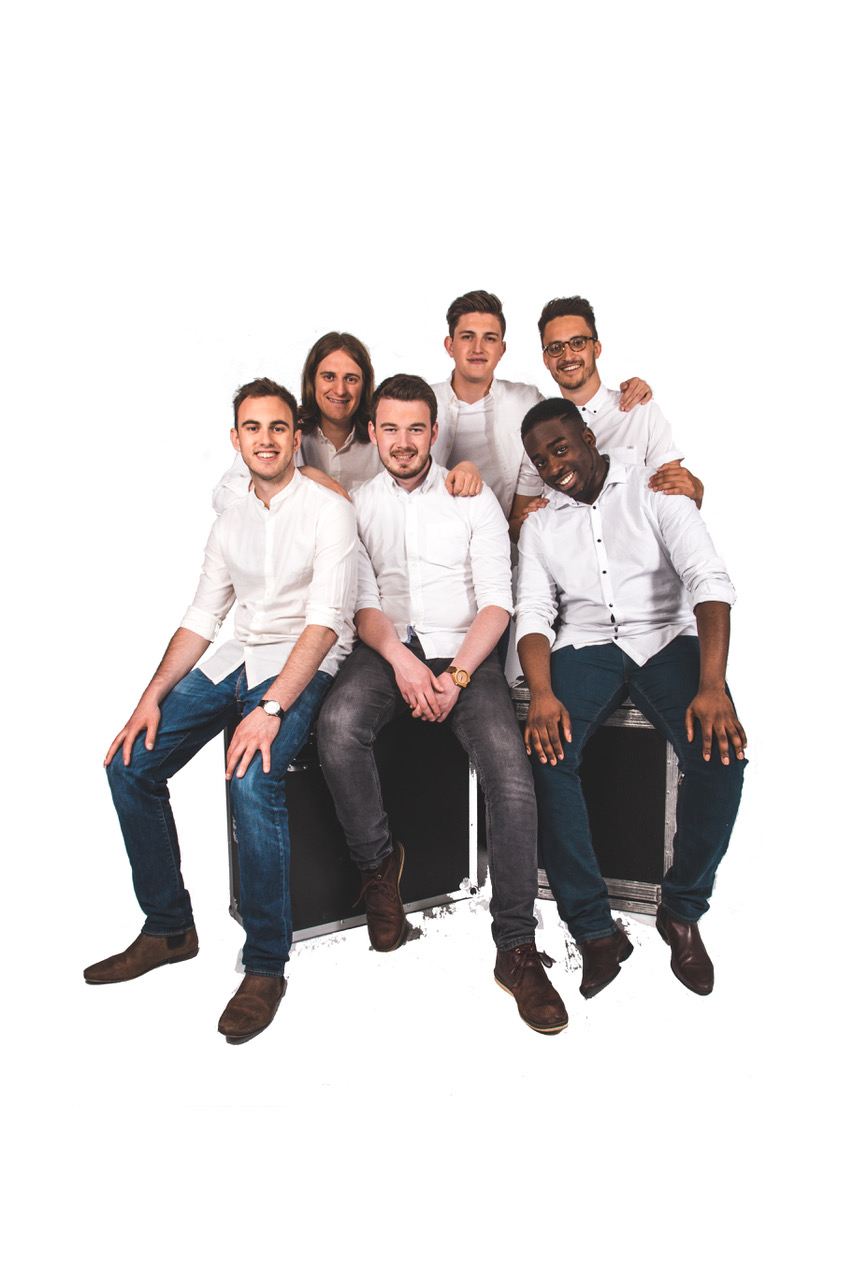 London, 28th November 2016: The multi-award-winning British vocal group Sons of Pitches will embark on 31-date UK tour throughout June and July 2017.
In a brand new show for 2017, Sons of Pitches will be celebrating the world of TV in a vocal adventure, including performances of your favourite TV themes, sketches about panel shows, talent shows, quiz shows and more!
The tour begins on 2nd June at The Grand in Clitheroe and will end on 29th July at White Rock in Hastings.
Since their formation in 2010, the group, which is made up of Joe Novelli, Joe Hinds, Jamie Hughes, Joe Belham, Josh Mallett and Midé Naike, have captivated audiences with their highly creative vocal gymnastics.
Sons of Pitches' reputation as the UK's top a cappella group was further cemented in 2015 when they became the first winners of BBC2's The Naked Choir, hosted by Gareth Malone, where their soaring solos, impeccable harmonies and stunning beatboxing, mixed with a large dose of comedy, proved to be huge hit with the viewing public.
Now, with over two million YouTube hits and a growing international reputation, 'The Sons' are widely acknowledged as being responsible for having "given a cappella a kick up the backside".
In spring 2016, Sons of Pitches embarked on their first headline UK tour, playing at 27 venues across Britain. With over 20,000 people attending these concerts, the tour was a storming success. Particular highlights included packing-out London's Union Chapel and other prestigious venues such as The Sage in Gateshead and The Lowry in Salford.
The group followed this tour with another hugely successful 18-date run across the UK in November 2016, where Sons of Pitches brought the house down every night with a typically inventive set; from Kate Bush's haunting Wuthering Heights to the hilarious and nostalgia fuelled 'History of UK & Irish Boybands' medley.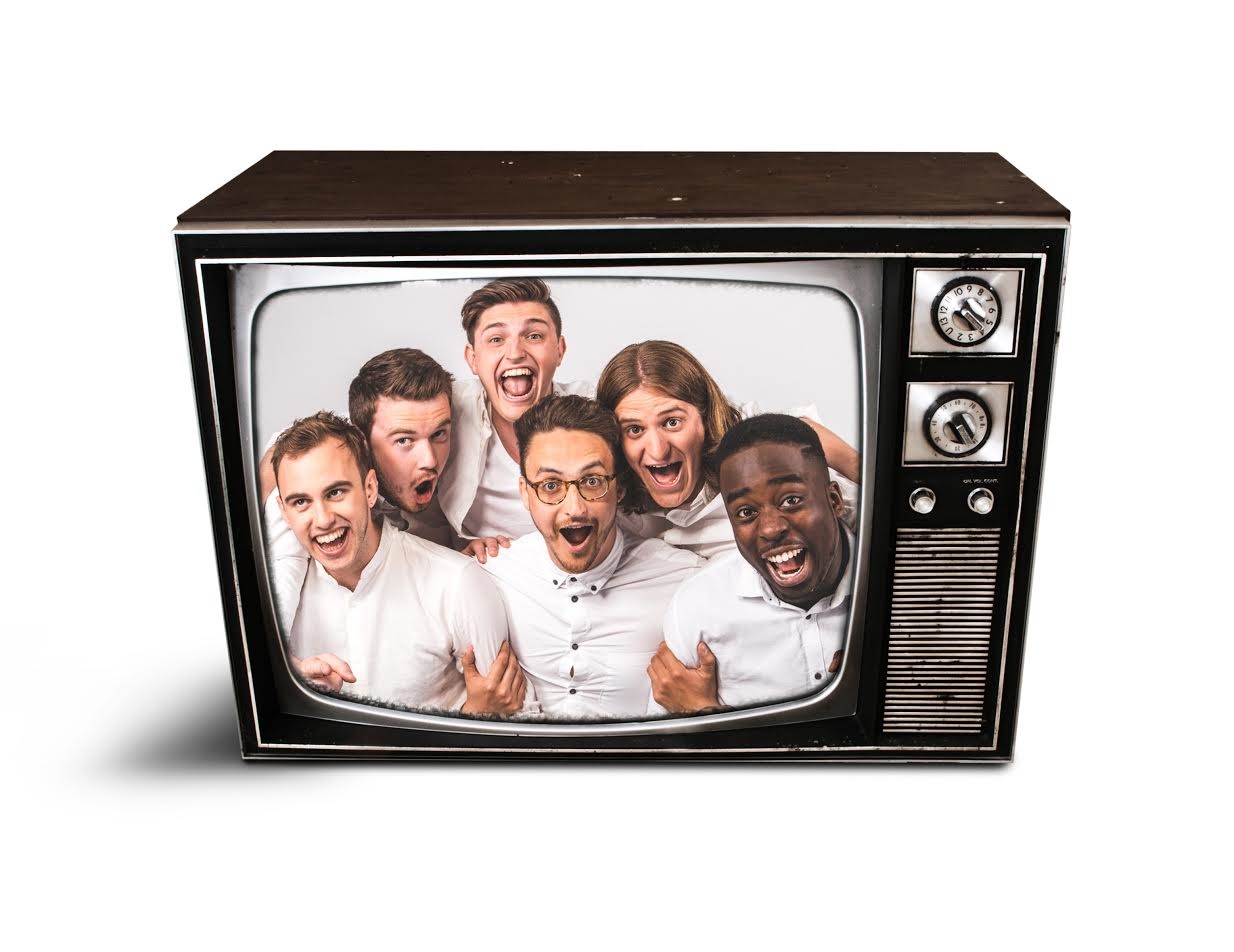 Add to this a sprinkling of the band's own songs and (with a little inspiration from the audience) completely improvised numbers, the Sons of Pitches live show caters to audiences of all ages and is not to be missed.
Tickets are on sale now -available from www.thesonsofpitches.co.uk
Opening for Sons of Pitches throughout the tour will be special guests Rock Choir.
Sons of Pitches 2017 UK tour dates are as follows:
JUNE
02           CLITHEROE – The Grand -www.thegrandvenue.co.uk / 01200 421599
03           DERBY – Guildhall Theatre – www.derbylive.co.uk / 01332 255800
04           SCUNTHORPE – Baths Hall – www.bathshall.co.uk / 0844 8542776
05           GATESHEAD – The Sage -www.sagegateshead.com / 0191 443 4661
06           CAMBRIDGE – The Junction – www.junction.co.uk  / 01223 511 511
07           BRISTOL – Colston Hall – www.colstonhall.org  / 844 887 1500
09           EXETER – Corn Exchange – www.exetercornexchange.co.uk / 01392 665938
10           SALISBURY – City Hall – www.cityhallsalisbury.co.uk / 01722 434434
11           YEOVIL – Octagon Theatre – www.octagon-theatre.co.uk / 01935 422884
12           GUILDFORD – G Live – www.glive.co.uk / 01483 369350
15           BIRMINGHAM – Symphony Hall – www.thsh.co.uk / 0121 780 3333
16           BOURNEMOUTH – Pavilion – www.bournemouthpavilion.co.uk / 0844 576 3000
17           LEEDS – City Varieties – www.cityvarieties.co.uk / 0113 243 0808
19           HARROGATE – Royal Hall – www.hicyorkshire.co.uk/whats-on / 01423 500500
20           HIGH WYCOMBE – The Swan – www.wycombeswan.co.uk / 01494 512000
27           SWINDON – Wyvern – www.swindontheatres.co.uk / 01793 524481
28           DARTFORD – Orchard Theatre – www.orchardtheatre.co.uk  / 01322 220000
29&30   LONDON  – Union Chapel – www.unionchapel.org.uk
JULY
01           LIVERPOOL  – Philharmonic – www.liverpoolphil.com / 0151 709 3789
04           SALFORD – The Lowry – www.thelowry.com / 0843 208 6000
05           BURY ST EDMUNDS – The Apex – www.theapex.co.uk / 01284 758000
06           HARPENDEN – Public Halls – www.harpendenpublichalls.co.uk / 01582 767525
07 & 08 SHREWSBURY – Theatre Severn – www.theatresevern.co.uk / 01743 281281
13           GRAVESEND – Woodville – www.woodville.seatlive.com / 08442 439 480
14           BRIGHTON – The Old Market – www.theoldmarket.com / 01273 201801
15           MORECAMBE – The Platform – www.patronbase.com/_ThePlatform/Productions / 01524 582803
21           RHYL – Pavilion – www.rhylpavilion.co.uk / 01745 330000
28           DEAL – The Astor – www.theastor.org / 01304 370220
29           HASTINGS – White Rock – www.whiterocktheatre.org.uk / 01424 462288
Website: www.thesonsofpitches.co.uk
You Tube: thebhamsonsofpitches
Twitter: @TheSOPitches
Snapchat: thesopitches
Instagram: thesopitches