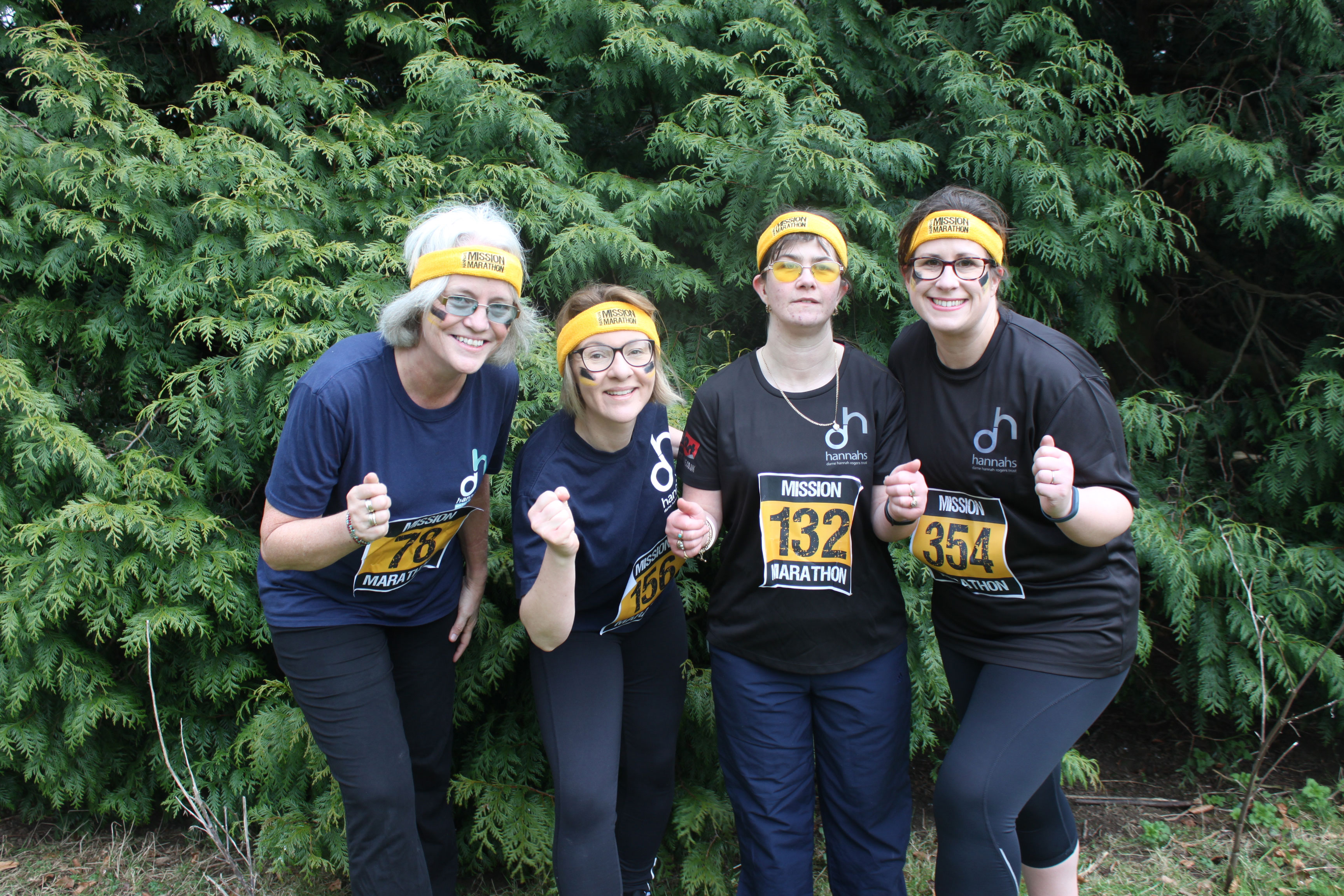 Are you looking to take on a challenge for charity without having to run a Marathon? Hannahs is launching their own Mission Marathon this May.
Hannahs Mission Marathon is a chance for people of all ages and abilities to complete a marathon (26.2 miles) but in their own time and at their own pace. It could be a walk, a run, a swim, walking backwards, rowing, paddling, in a wheelchair, on their hands, whatever and however they want to challenge themselves and over their own chosen time period. Whether it is four hours, four days or four weeks each person can decide their own pace and place.
Hannahs Head of Fundraising Hayley Dann said "Running a traditional marathon is beyond many people's reach. We're excited to launch our first ever accessible marathon challenge event and encourage as many people as possible to take part this May. No matter what your age or ability, the Hannahs Mission Marathon will be a fantastic opportunity to get active, have fun and raise money for our incredible charity that supports children and adults with disabilities"
Anyone keen to take on the Hannahs Mission Marathon challenge should register online at http://www.discoverhannahs.org/mission-marathon to receive a fundraising pack and free headband.
Photo caption: Jacqueline Edwards, Hayley Dann, Kristy Edwards and Claire Landricombe