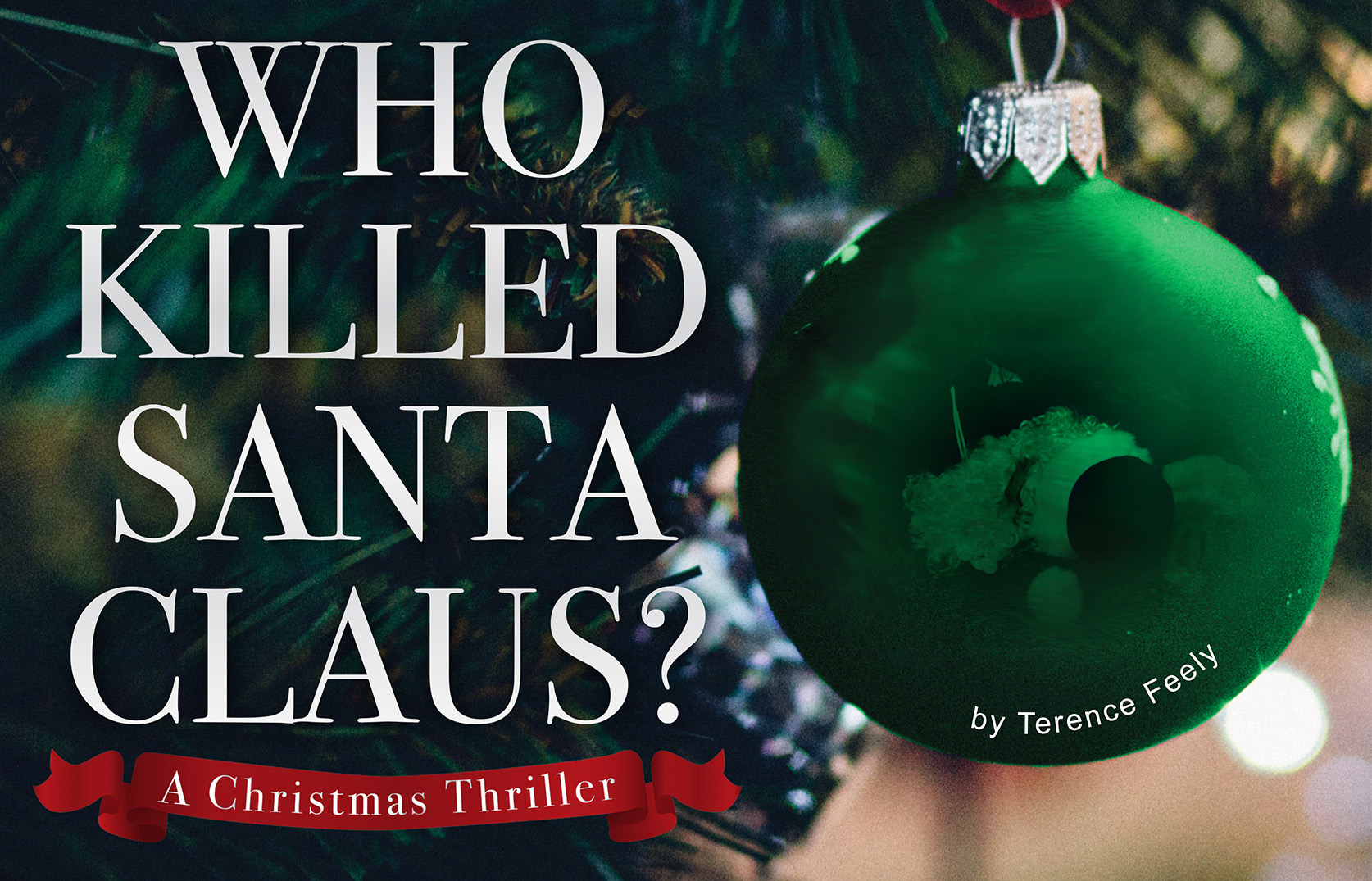 Bijou Productions Presents…… Santa Clause
Palace Theatre, Paignton
28th November – 1st December
Box Office: 01803 665800 / 522522
A seasonal thriller based around the world of Television. The characters who work behind the scenes the petty jealousies and the simmering hatred that leads to a murder. But who did kill Santa Clause? There are several suspects and many had motive. Also there is a real twist at the the end!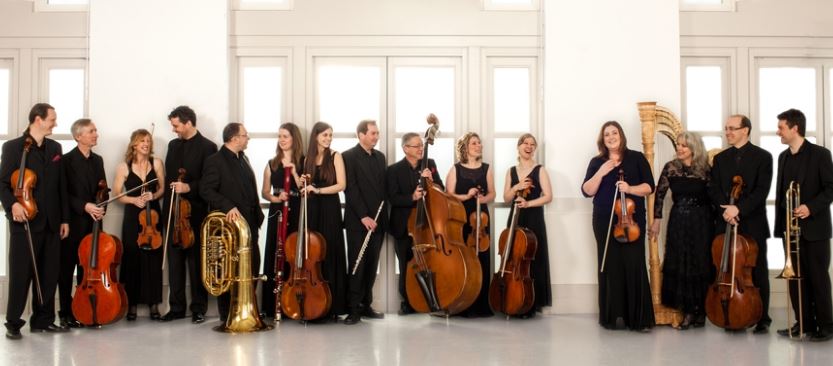 Bournemouth Symphony Orchestra Concert Series 2018/19
Exeter Great Hall – University of Exeter
2nd, 18th, 31st Jan, 21st Feb, 14 Mar, 11 Apr
Website: www.bsolive.com
The ever popular BSO return to the City of Exeter with a varied and interesting programme of classical and contemporary music designed to appeal to everyone. Serving the South and South West of England, but with a national and international reputation, the Bournemouth Symphony Orchestra has been a cultural beacon since its foundation in 1893. The BSO now performs over 150 concerts each year in its home territory of over 10,000 square miles.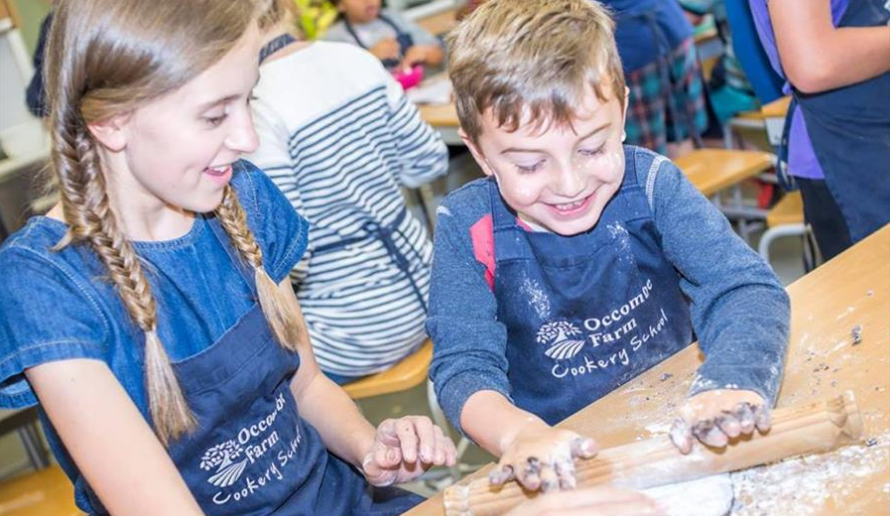 Torbay Coast and Countryside Trust – Kids' Saturday Cookery Club
Occombe Farm Cookery School, Paignton
Saturday 12th January & Saturday 9th February
Tel: 01803 520022
Join us on the second Saturday morning of every month for our new Kids' Saturday Cookery Club
Price: £20.00
Suitable for: 8-13 yrs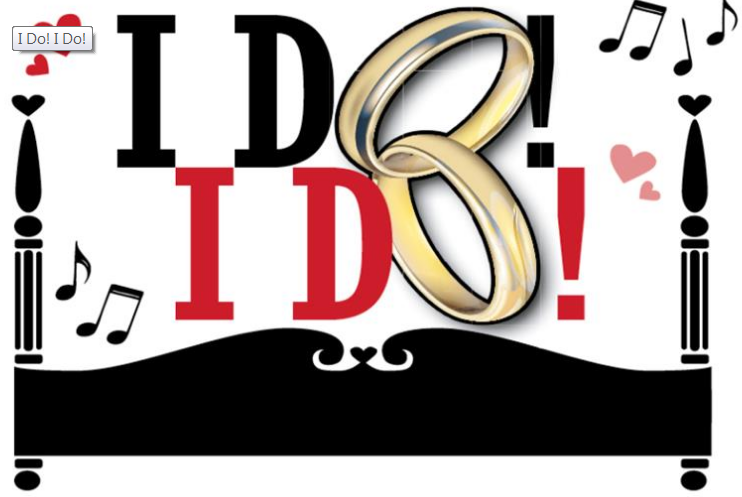 I Do! I Do!
Little Theatre, Torquay
14th – 19th January
Tel: 01803 299330
A Musical About Marriage. Set solely in their bedroom, dominated by the large four poster bed, the two character story spans 50 years from 1895 to 1945, focusing on Agnes and Michael's ups and downs throughout their marriage.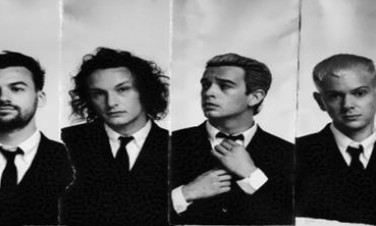 The 1975 (plus special guests)
Westpoint, Exeter
21st January
Tel: 01392 446000
As part of their UK and Ireland tour, The 1975 will be playing at Westpoint Exeter on the 21st January 2019. Special Guests are Pale Waves and No Rome. Previous UK chart toppers and US billboard 200 winners, the band won the Brit Award for Best British Group in 2017.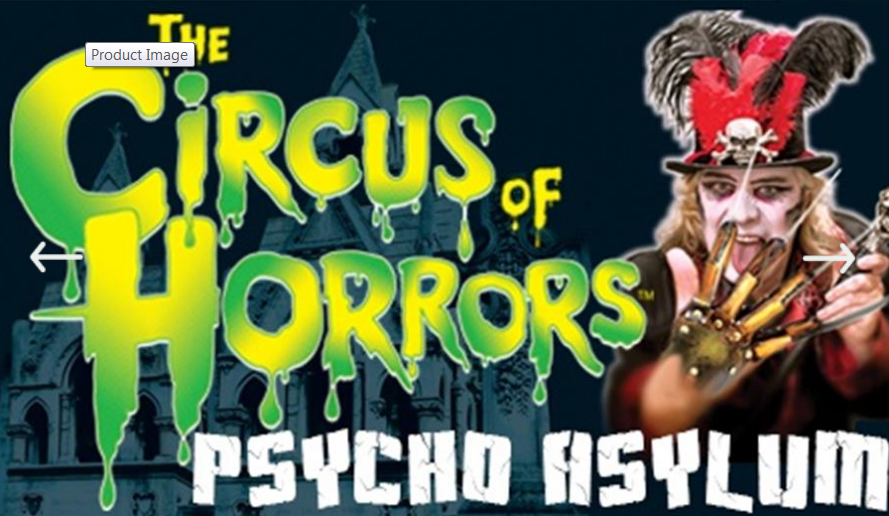 Circus of Horrors
Princess Theatre, Torquay
22nd January
Tel: 0844 871 3023
The Circus of Horrors is back with a bang & a brand new show, Psycho Asylum which includes an amazing amalgamation of acts, driven by a rock n roll sound scape, a show that will have you sat on the edge of your seat when not falling off it with laughter.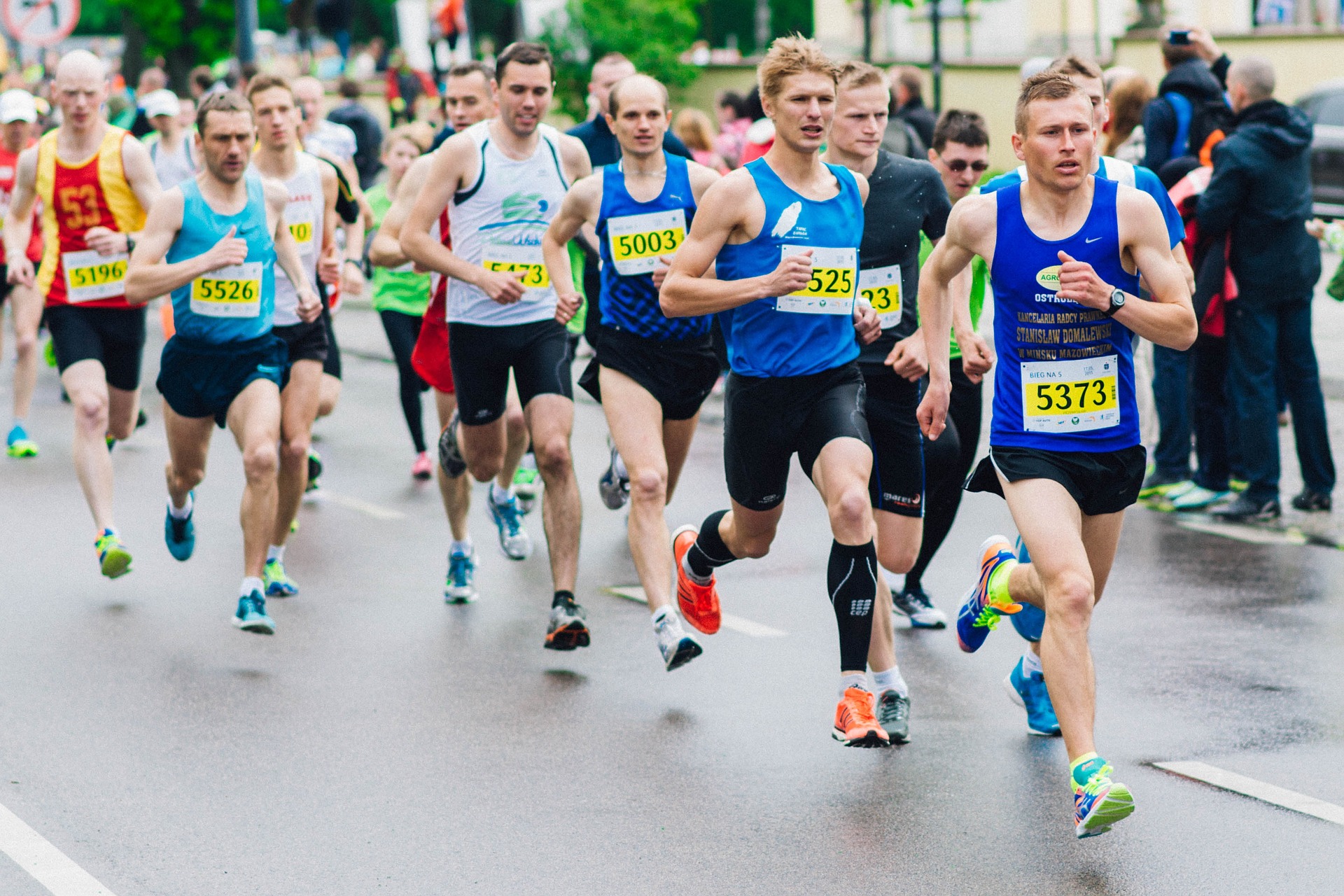 Exeter Half Marathon 2019
Exeter Quayside, Exeter
9th & 10th February
Tel: 01392 255611
The Exeter Half Marathon is a great flat, traffic free course run on the footpaths and cycle tracks around the River Exe and Exeter Canal. The route and distance makes it suitable for all,especially those chasing PB's or novice runners looking to complete their first event.
The start and finish will be from Race headquaters at Haven Banks Outdoor Education Centre, EX2 8DP, where there is ample parking nearby, toilet facilitites and baggage store.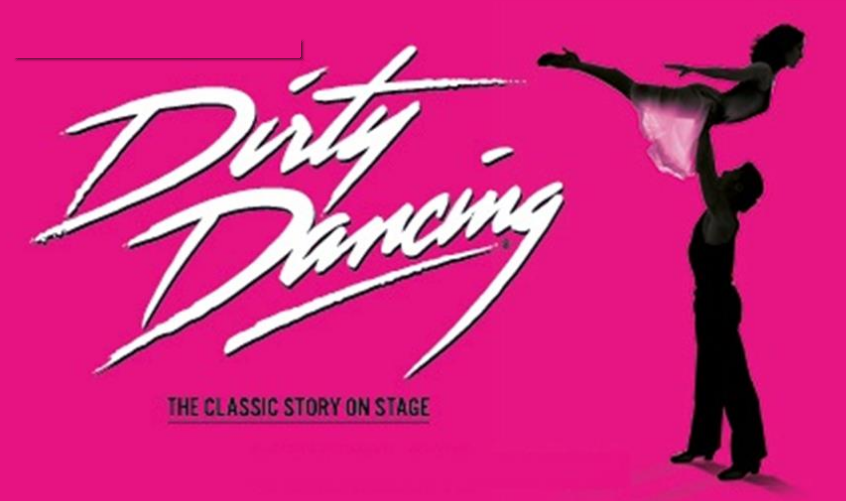 Dirty Dancing – The Classic Story On Stage
Princess Theatre, Torquay
11th – 16th February
Tel: 0844 871 3023Dirty Dancing is back! Exploding with heart-pounding music, breathtaking emotion and sensationally sexy dancing. Seen by millions across the globe this worldwide smash hit tells the classic story of Baby and Johnny, two fiercely independent young spirits from different worlds, who come together in what will be the most challenging and triumphant summer of their lives. Featuring 35 hit songs, including Hungry Eyes, Hey Baby, Do You Love Me? and the heart stopping (I've Had) The Time Of My Life.
Don't miss your chance to see this sensational new production.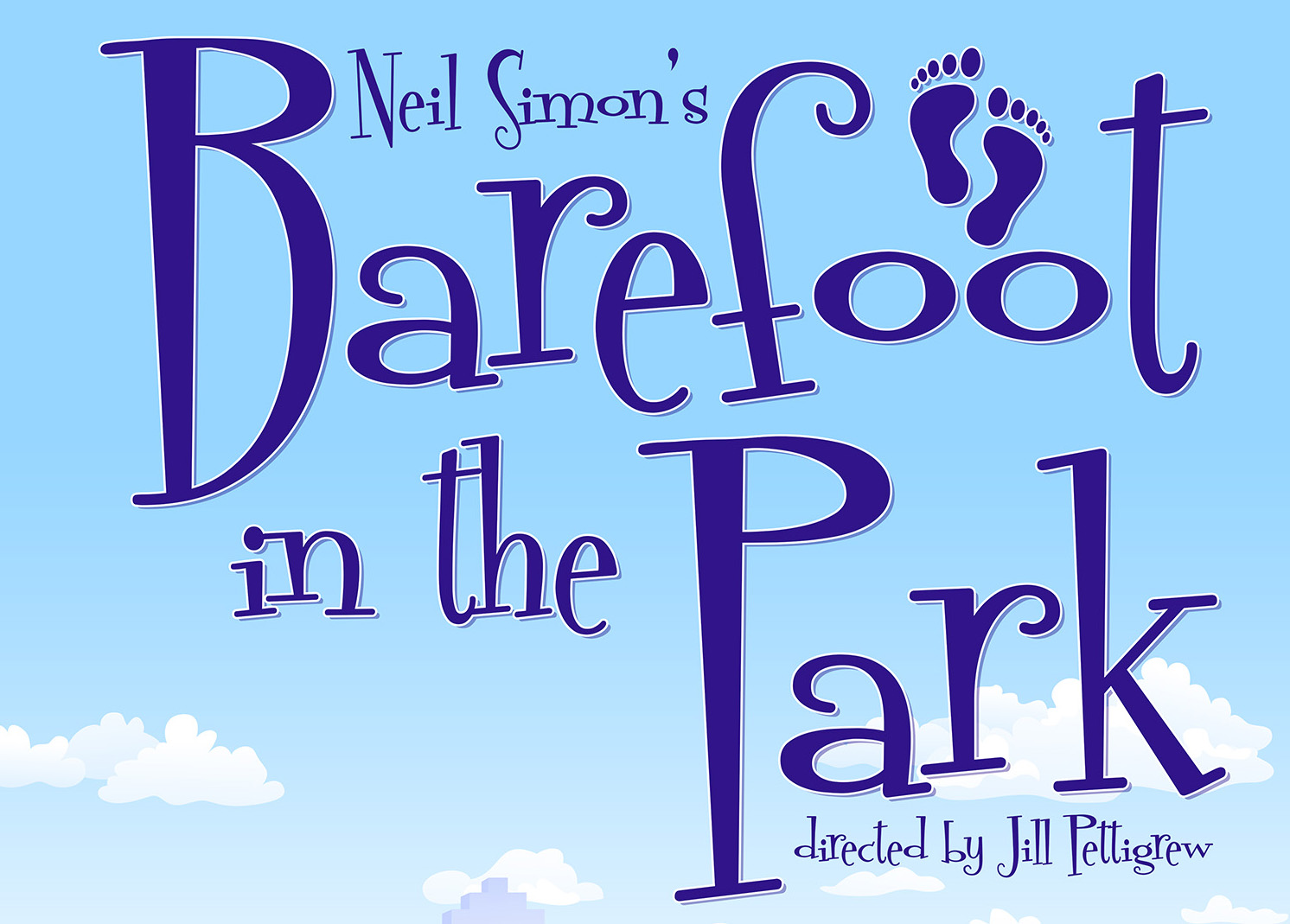 Bijou Productions Presents…… Barefoot In the Park
Palace Theatre, Paignton
13th-16th February
Box Office: 01803 665800 / 522522
We are celebrating the talent that was Neil Simon. He was such a brilliant comedy writer and sadly he died last month age 91.The play surrounds a couple of newly weds who have just moved into a fifth floor apartment in New York. Accessible only by climbing 5 flights of stairs. The other inhabitants are all very bohemian. Corrie, one of the newly weds, tries to matchmake one of the residents with her lonely mother with disastrous results.. This is a very funny play just right for the February blues.
Craft 4 Crafters
Westpoint, Exeter
14th-16th February
Tel: 01392 446000
Craft 4 Crafters is the ideal place to buy thousands of crafting supplies, and get some great ideas and inspiration. With leading local and national exhibitors offering products for Card Making, Papercrafts, Stamping, Scrapbooking, Sewing, Cross Stitch, Embroidery, Beading, Painting, Patchwork, Quilting, Knitting, and many others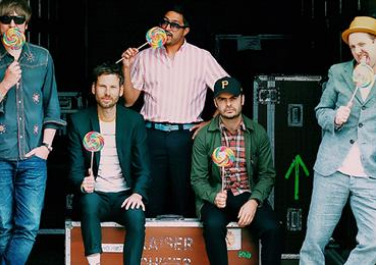 Kaiser Chiefs Live
The Great Hall, University of Exeter
15th February
website: www.kaiserchiefs.com
The iconic band will be visiting Exeter on 15 February, performing at the University's Great Hall coinciding with the release of their 7th studio album early next year.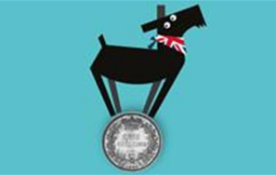 Half-Term Coin Mystery
Bygones, Torquay
16th – 24th February
Tel: 01803 326108
February Half-Term Victorian Coin Hunt- spot all the coins hidden in the shops and rooms to claim your chocolate coin treat at reception.
Normal entry prices apply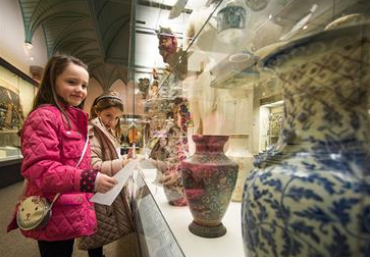 Chinese New Year Trail around RAMM
Royal Albert Memorial Museum, Queen Street, EXETER, Devon, EX4 3RX
17th February – 16th March
Tel: 01392 265858
Collect trails from Queen Street and Garden Receptions
Year of the Dog: celebrate the Chinese New Year with this trail to find Chinese and Chinese-inspired objects on display, from a dazzling hairpin made of kingfisher feathers to an Irish silver tea set.
A trail for all ages, with stickers for children.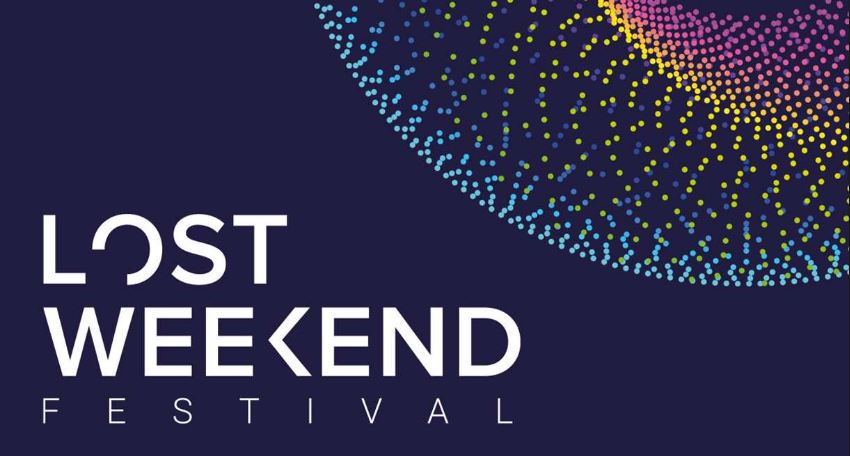 Lost Weekend
Various Venues, Exeter, Devon, EX4 3LS
22nd-24th February
Tel: 01392 265205
Lost Weekend is a three-day festival showcasing the best in digital creativity, art, ideas and cutting edge music, animating unusual spaces in the city and celebrating Exeter being home to world-leading scientists and technologists.
Featuring a combination of interactive media, emerging alternative/electronic bands, new tech conferences and playable art, Lost Weekend will provide an innovative and unique festival experience over multiple venues in the City.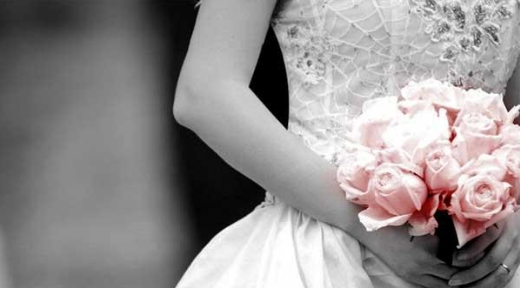 Riviera Wedding Show
Riviera International Centre, Torquay
24th February
Website: www.rivieracentre.co.uk
A fantastic wedding show, showcasing the Bay's amazing suppliers. All you need to shop for your special day all under one roof. Cat walk shows at 12 noon & 3 pm & Live entertainment
An opportunity to grab on the day discounts and a whole lot more
We are supporting Brain Tumour Research with all ticket donations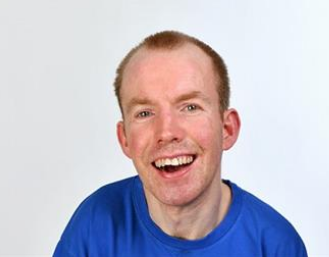 Lost Voice Guy
Exeter Corn Exchange
13th March
Tel: 01392 665938
Following the unprecedented success of his appearance on the final of Britain's Got Talent 2018, BBC New Comedy Award winner and star and writer of BBC Radio 4's comedy series, Ability, Lee Ridley (aka Lost Voice Guy) is setting out on a tour of the UK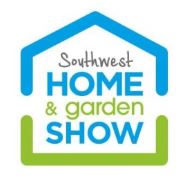 South West Home and Garden Show
Westpoint – Exeter
6th – 7th April
Tel: 01392 446000
The Southwest Home and Garden Show is the regions premier home and garden event bringing together the best of interiors, garden, renewable energy and self-build suppliers under one roof.
The event will host over 140 exhibitors and provides an ideal one stop shop for anyone about to buy, or have just bought a new home, those undertaking an extension, renovation, self-build project or improving their home, holiday cottage, boutique B&B or hotel.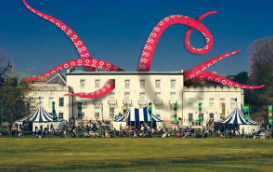 Grinagog Festival 2019
Torre Abbey and Other Venues throughout Torquay
12th – 13th April
website: www.grinagogfestival.com
Start your festival season in style at the English Riviera's very own family friendly festival by the sea. Grinagog is a hugely popular two day music and arts feast set within the idyllic 800 year old grounds of Torre Abbey Museum in Torquay.

Bijou Productions Presents…… Wait Until Dark
Palace Theatre, Paignton
24th – 27th April
Box Office: 01803 665800 / 522522
This is a brilliant tense thriller. A drug filled doll has disappeared from a London flat and three petty crooks try to find it. They plot to compel the owners to give away it's whereabouts. The owner's wife is blind; the crooks try to get at her by spreading lies about her husband. She however does not fall for this. In a terrifying climax she makes use of her blindness to defeat the thieves. This is really on the edge of your seats thriller a real rollercoaster of an evening!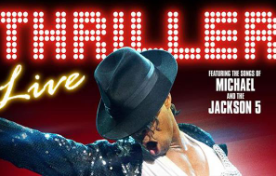 Thriller Live
Princess Theatre, Torquay
25th – 27th April
Tel: 0844 871 3023
Direct from London's West End, where it's in its record breaking 9th year, Thriller Live is a spectacular concert created to celebrate the career of the world's greatest entertainer.
Experience over two hours of non-stop hits from pop to rock, soul to disco in a show that pays homage Jackson's legendary live performances and innovative dance moves executed with flair, precision and passion in a show that you will never forget.

BMAD Motorbike Festival
Paignton Seafront, Paignton
3rd – 5th May
Website: www.bmad.co.uk
The Bikers Make a Difference (BMAD) Festival was started in 2002 by a group of bikers who decided to arrange a social event on the beach and raise money for local charities. During the May Bank Holiday weekend each year, Paignton Green is transformed into a thrilling mix of spectacles that will appeal to all ages, whether they have an interest in motorbikes or not.
Since its creation, the festival has grown into a major event attracting locals, visitors and bikers from all across the country. All in the name of charity, the festival features live music, stunts, a beer tent, more stalls than you can shake a Harley Davidson at and the stars of the show: the motorbikes.

Brixham Pirate Festival
Brixham Town Centre, Brixham
4th – 6th May 2019
Website: www.brixhampirates.com
A swashbuckling mix of piratical fun and entertainment! There will be LOTS of pirates, military and period re-enactors here with guns and cannons to make plenty of noise! We will make sure there is plenty of music too with shanties and pirate rock