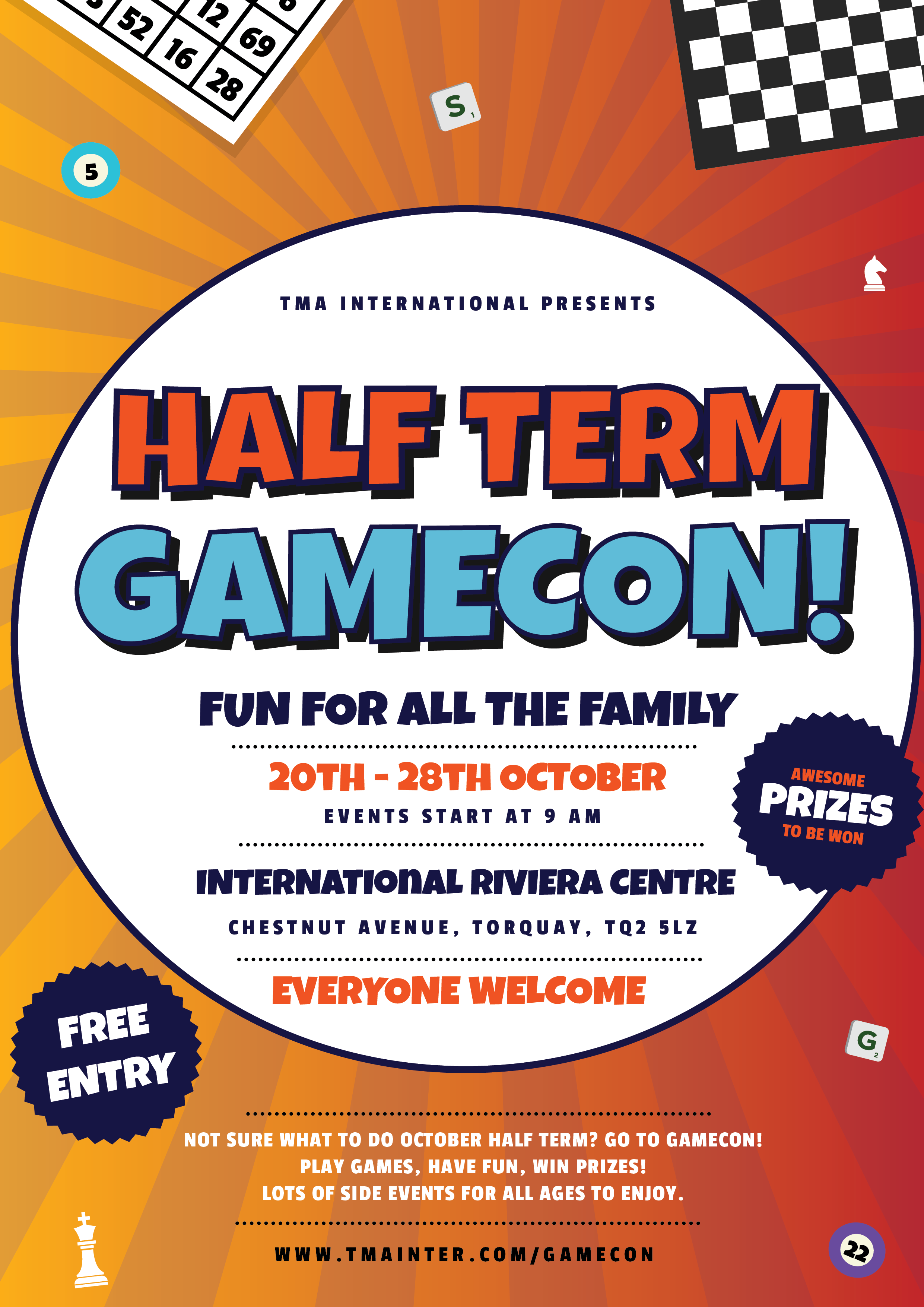 The World Scrabble Championship (WSC) is the most-prestigious title in the competitive world of board games, second only to Chess. It was held every second year after 1991 until 2013 when it began to be held annually.
Although the official brand name and organizations of the event have changed over recent years, many Scrabble enthusiasts from more than 30 countries compete to become World Scrabble Champion.
The reigning World Scrabble Champion is David Eldar, who won the title at the World Scrabble Championships in Nottingham, England in 2017.
Mattel is delighted to announce that the World Scrabble Championships returns to the UK this year and will be held at The Riviera International Conference Centre (RICC), Torquay.
The event will run from 20th October 2018 to 28th October 2018.
Simon Jolly, Managing Director at the RICC commen ted "We are very excited and honoured to be welcoming the World Scrabble Championships to the Riviera International Conference Centre here on the English Riviera this October. It's exciting to know that a 'World Champion' will be crowned under our roof!"
Mattel is working closely with partner and event organisers TMA International to ensure the smooth running and success of the championships.
Saturday 20th October – Monday 22nd October
World Junior Scrabble Championships open to players aged 21 and under.
24 rounds will be played over 3 days.
Tuesday 23rd October – Sunday 28th October
World Scrabble Championships open to all players.
There will be 2 divisions.
35 games will be played over 4 days with the top 8 returning to play on the final Saturday in a Quarter Final and Semi-Final with the Grand Final to complete the week on Sunday 28th.
Throughout the week we will have beginners' tournaments, for children and adults of all ages, schools and families, to celebrate the 70th Anniversary of Scrabble™.
For more information, on all the activities for the week, head over to our official site http://worldscrabblechampionships2018.com/.
For all the details on the venue and how to get there please visit http://rivieracentre.co.uk