Over 25,000 hand knitted poppies are to go on display in the Gallery at Hannahs at Seale-Hayne in the weeks leading up to Remembrance Day starting on October 6th.
The 'Devon Remembers' poppy exhibition was the brainchild of Deborah Custance Baker, the Chief Steward of the Craft and Garden Marquee at Devon County Show. She wanted to mark the centenary of the First World War and commemorate in particular the 11,500 people from Devon that fell, with a single poppy.
The idea gathered momentum with the support of Radio Devon and thousands of individuals and groups, as an astonishing 34,000 handmade poppies were created as a tribute to not only the men and women from Devon but those who lost their lives from Cornwall, Dorset and Somerset.
The display was originally arranged for Devon County Show 2017, but was then taken to Mid Devon Show, Totnes Show and Exeter Cathedral and now Hannahs at Seale-Hayne. Over the last year thousands of poppies have been sold in aid of the Royal British Legion.
About the original exhibition, Deborah Custance Baker commented: "Each poppy displayed represents a person lost, each poppy is individual, as were the people lost. The numbers mean little until you see the scale of the display. The stories that were sent in with some of the poppies were the most moving tribute to people's parents, grandparents, aunts and uncles and the enormity of the War was really brought home. Some families had entire generations taken from them – and so many of those people lost were so young."
Hannahs Head of Marketing, Rebecca Bowen-Keay, said "Here at Hannahs at Seale-Hayne we are delighted to be hosting this very special and poignant exhibition".
Over the last year, thousands of pounds have been raised for the Royal British Legion, and poppies have begun to be sold off. The poppies will be on sale in the Gallery at Seale-Hayne in aid of the Royal British Legion for a suggested minimum donation of £1 per poppy. The 'Devon Remembers' exhibition will run from October 6th to November 4th. For more information visit http://www.discoverhannahs.org/whats-on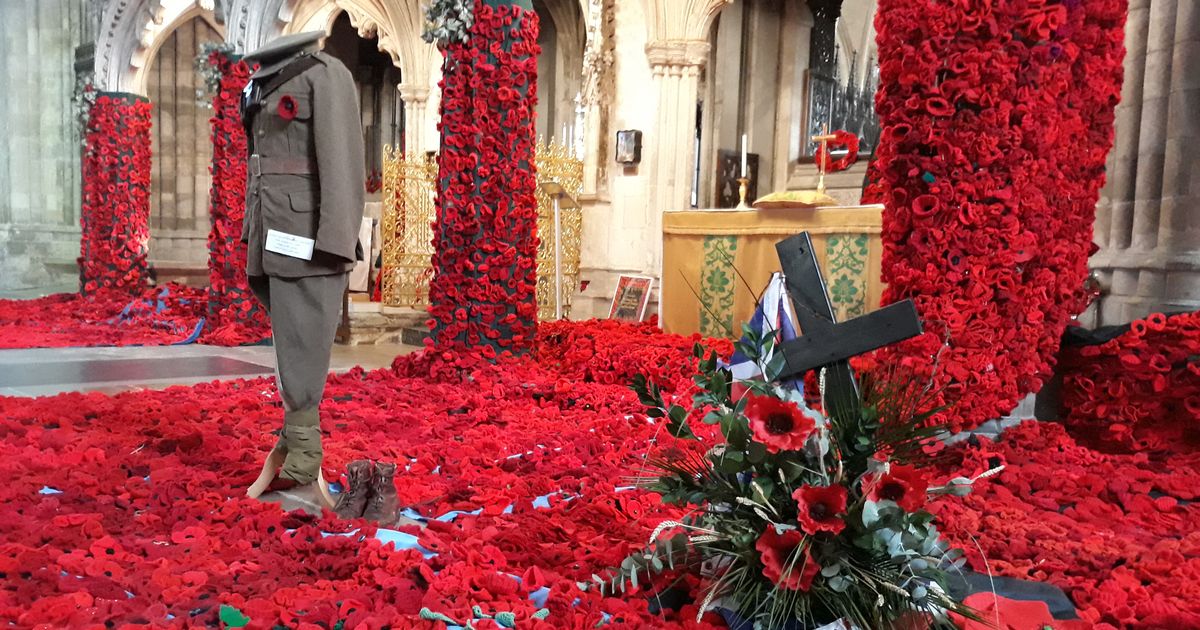 Picture caption: The Devon Remembers poppy display at Exeter Cathedral