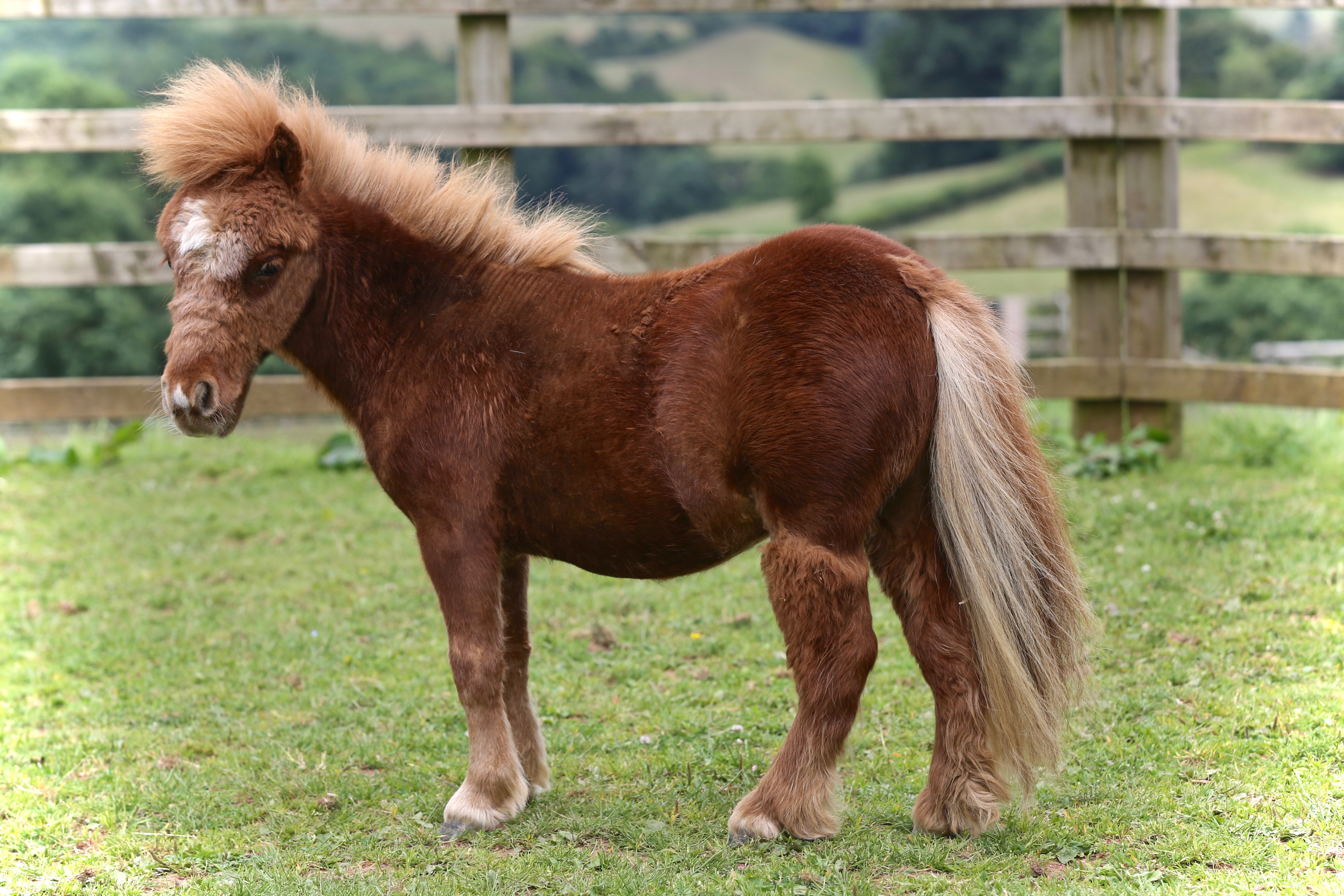 Tiny Pony Rescued by Horse Charity is smallest resident to date – come and meet him at their annual Open Day.
When staff at the Mare and Foal Sanctuary were called to rescue two abandoned ponies earlier this year they didn't expect one of them to be the same height as a German Shepherd.
Now the charity has taken in its smallest new addition since it began work 28 years ago, a miniature Shetland pony yearling standing at just 6.1 hands high – that's the equivalent of 25 inches or 63.5cm
Known as Sir Didymus but affectionately called "Diddy", this young man has bags of character to make up for his lack of height, and is a real cheeky chappie.
Rescued along with his companion Ludo, both young ponies were underweight and suffering from neglect after having been left alone in a field in South Wales to fend for themselves.
Since arriving at the Sanctuary both have progressed well and moved from the rehabilitation centre to the Visitor Centre, where you can now come and see them.
Head Groom Carly Cavaliere explains, "Didymus has come a long way since arriving to us earlier this year. He may be small but he can stick up for himself, he's a sweet boy and everyone has fallen in love with him."
"Diddy and Ludo are such popular and charismatic ponies that we wanted everyone to be able to meet them. Our Visitor Centre is free to visit, and we're holding our annual Open Day on Sunday 7th August which is packed full of displays and demonstrations by our ponies and grooms, lots of stalls and games and is always great fun. It's the perfect time to come and see Diddy and Ludo and find out why we all love them so much."
If you'd like to visit Sir Didymus, Ludo and their friends, the Visitor Centre is open throughout the summer holidays daily from 10am-4pm. Admission is free.
For more details please visit the Sanctuary's website: www.mareandfoal.org You can follow the Mare and Foal Sanctuary by liking our facebook page or following us on twitter!