Karen Thomson first introduced the Torbay and Devon Civic Award (previously known as Torbay Civic Award) in 2005 whilst teaching at Cockington Primary School. Since then it has grown in popularity with 23 schools currently taking part and requests from more than 10 schools next year.
The Torbay and Devon Civic Award is for children in their final year at primary school. They need to demonstrate they have achieved:
Active Citizenship in their school community.
Active Citizenship in their home communities
Commitment to an active hobbyand a non-active hobby
Taking part in residential experience and adventure training.
Children also need to adopt a cause or charity which they feel strongly about.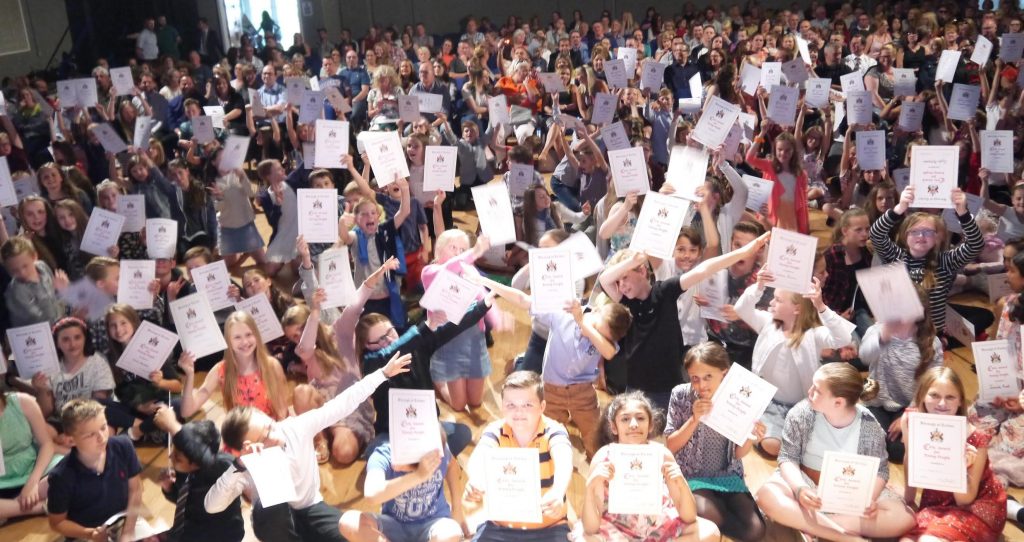 Karen's reasons for introducing the award were these:
It brings about community cohesion through linking school and community
It empowers children to become global citizens – developing their awareness of the works of charities
It develops empathy and the desire to strive for a fairer future. It encourages them to be compassionate and to take responsibility for positive change
It enables children to achieve economic well  being through the management of money
It encourages children to be safe – action planning with risk assessments is an important part of the award
It develops self esteem, confidence, resilience and assurance
It develops a team working ethos and promotes related skills of collaboration and independence
It supports children in leading purposeful and full lives and is great preparation for both secondary school and the workplace.
It encourages acquisition of important values (respect contribution compassion etc) and allows children to see them in practice
It is about what we all believe in: moral purpose and integrity –  developing and nurturing the whole child for life and placing education in a broader and more worthy context
It was also born from a desire to balance the SATs-driven curriculum in Y6 with a human, selfless aspect to help those children become well-rounded, confident and caring individuals who strive to make a difference in their various communities and are prepared to take responsibility for change.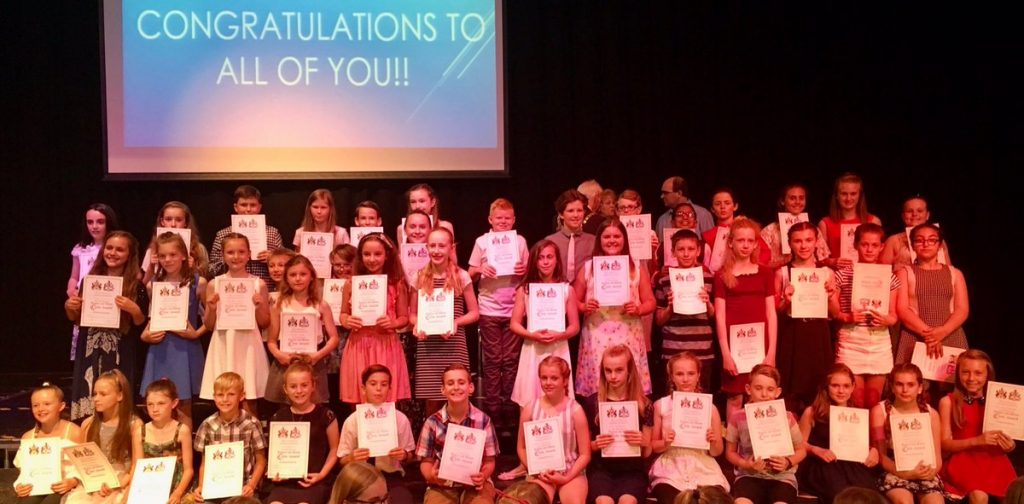 Gary Vine from Aspire Direct Marketing joined Karen in 2014 and developed the online presence of the growing award with a Facebook page, a twitter account and  a brand new website to showcase students' achievements and provide information and resources for students, teachers and parents.
In June, all students are independently accessed. Assessors include members of the community, local business people and local councillors. Successful children are invited to a Presentation Night where they are presented with their certificate by both the Chair of Torbay Council and Devon County Council. This year's Presentation Night will be held at St Cuthbert Mayne School.
Website: www.torbayanddevoncivicaward.co.uk
Facebook: https://www.facebook.com/torbayanddevoncivicaward
Twitter: https://twitter.com/torbaycivic