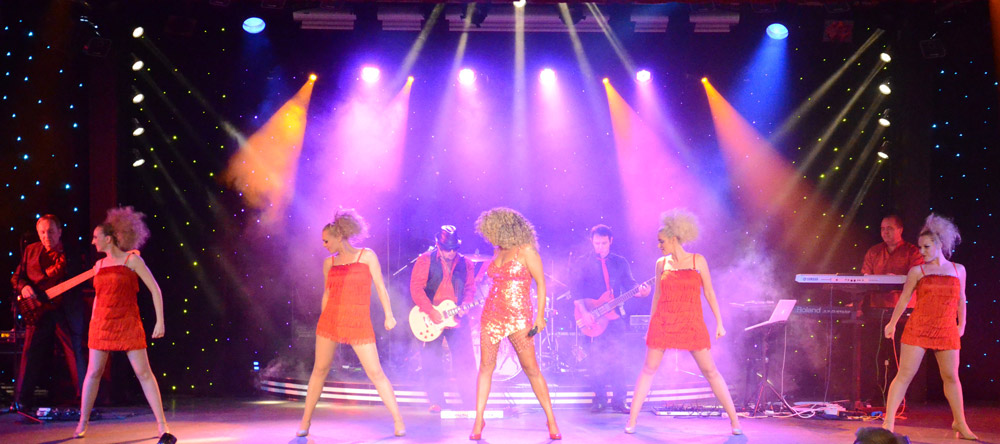 Voted the UK's Official number one tribute to Ms Tina Turner.
Totally TINA is Simply The Best! Bigger and Better for 2017!
If you liked the old show, you're going to love the new one!
With even more Totally TINA custom twists, new songs and routines, including fire performers, this is a veritable feast for the senses!
Now in their 6th successful year, with a 60 date theatre tour booked for 2017, US and European tours in the pipeline, and dates for 2018 flying in, Totally Tina is the longest running tribute to the legendary Queen of Rock and Roll.
Totally TINA have retained their title as the UK's Official number one tribute to the Queen of Rock and Roll, Tina Turner. As voted for by the Agents Association of Great Britain.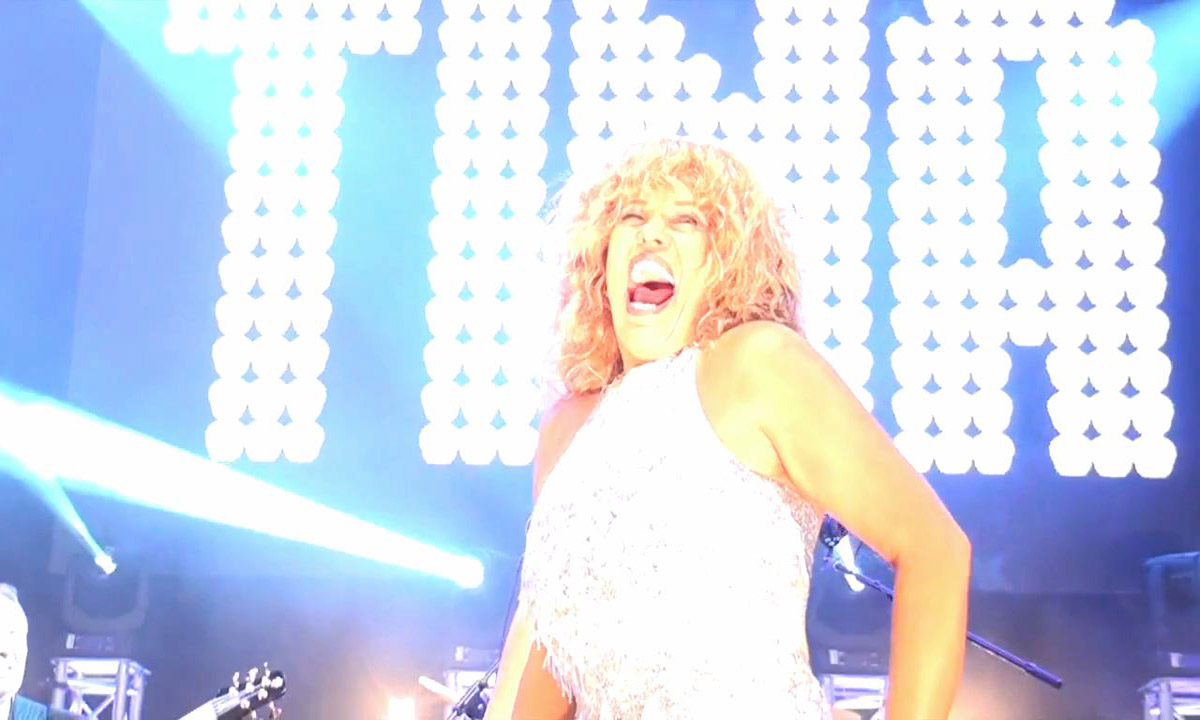 At the Awards ceremony at the Athena Theatre, Leicester, on 29th June, Totally Tina were delighted to win three additional awards on the night:
Best Female Artist, Best Choreography, Best Sound and Lighting Production.
The show has been nominated once again for the 2017 awards.
Liverpool born and based singer Justine Riddoch, has been treading the boards on the north-west circuit for over 26 years.
But it was in 2002 that her career would change direction. After winning ITV's "Stars in their Eyes" as Anastacia, her tribute show "Justine is Anastacia" was in great demand and she spent the next 6 years performing as her around the world, enlisting a live band to create more of a show feel. When Anastacia stopped releasing albums and her popularity waned, it was time to change direction again.
So in 2011 Justine decided to create, with her fabulous cast, a Tina Turner concert style tribute show to honour the Queen of Rock and Roll. Rather than being a biography, this show focuses on Tina's live concert career, replicating scenes from various tours over the last 50 years with custom twists and turns created by Justine and her cast.
The show has gone from strength to strength, getting rave reviews from audiences and critics alike, dancing in the aisles and standing ovations everywhere it goes.
Featuring state of the art video screens, lighting and sound systems, a fabulous live band, the Totally Tina dancers with fully choreographed dance routines, fire performers, costumes galore and Justine's uncanny impersonation of the legend that is Tina, this is one spectacular show!
Get ready to Shake your Tailfeathers with the Queen of Rock and Soul, Live from Nutbush and Simply the Best!
Tickets for the TORQUAY – Princess Theatre show taking place on Saturday 18th March are available from:
TORQUAY – Princess Theatre
Time – 7.30pm
Box Office No: 0844 871 3023
Website – http://www.atgtickets.com/shows/totally-tina-2/princess-theatre-torquay/