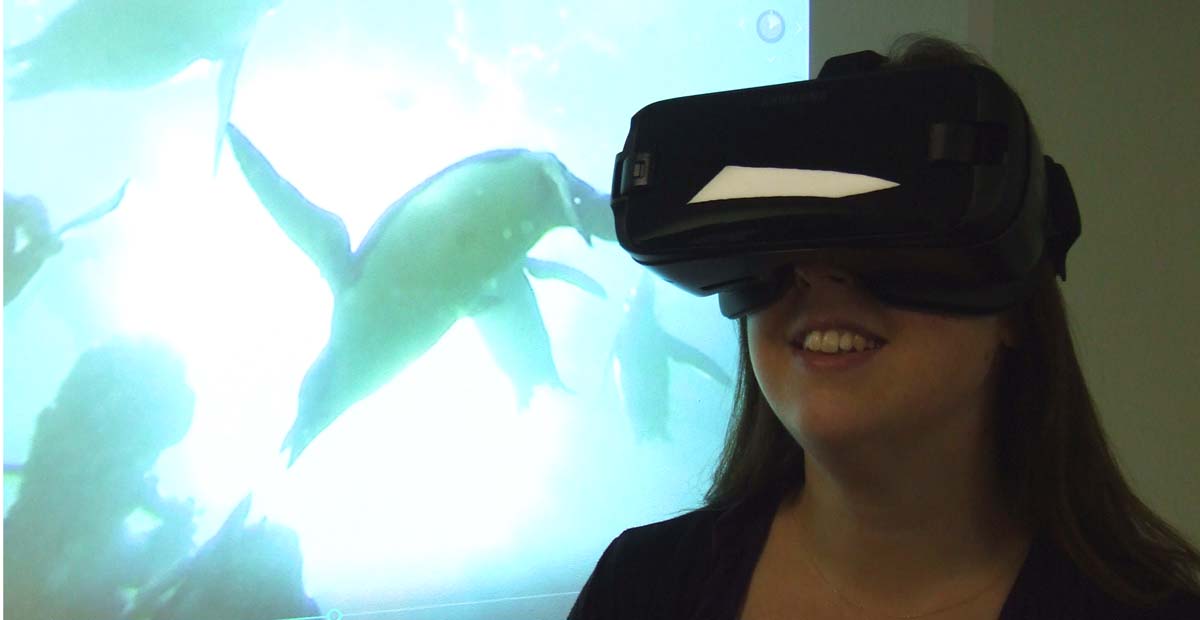 A Devon-based conservation charity is attending a major national event – both virtually and actually.
The Whitley Wildlife Conservation Trust, which runs Paignton Zoo Environmental Park, Living Coasts in Torquay and Newquay Zoo in Cornwall, is joining other top zoos at New Scientist Live in London at the end of the month.
The Trust's contribution includes a series of 360-degree virtual reality films featuring tigers and crocodiles at Paignton Zoo, meerkats at Newquay Zoo and penguins at Living Coasts. The short films have been made by Devon-based specialists Soundview Media.
New Scientist Live runs from Thursday 28th September to Sunday 1st October at the ExCeL centre, London. Said to be the world's most exciting festival of ideas, New Scientist Live is rooted in the biggest, best and most provocative science. Last year's event brought in over 22,000 people across four days.
The British & Irish Association of Zoos and Aquariums – the professional body representing top UK zoos – invited members to join forces to share the importance of zoo science with New Scientist Live visitors and to get across the idea of zoos as centres of scientific excellence.
The Whitley Wildlife Conservation Trust, The Deep in Hull, the Zoological Society of London and Chester Zoo are all taking part. The stand will be split into zones, each high-lighting different areas where the conservation and research work of zoos and aquariums is supported by science. They include: The Science of Conservation Breeding, The Science of Field Conservation, and The Science of Animal Care.
A mix of Trust scientists, educators and keeping staff will be present over the four days. As well as demonstrating the virtual reality video, they will talk to people about animal diets and behaviour, the keeping of animal studbooks and the Trust's research into the Chytrid fungus, which is wiping out amphibian species around the world.
Dr Amy Plowman, the Trust's Director of Conservation and Education, said: "The virtual reality films are incredible – you'll see a tiger jump for food, have penguins swim around your head and be surrounded by meerkats. Our message to visitors is simple. Zoo science is vital, exciting, amazing and inspirational!" BIAZA can be found in the Earth Zone at Stand 531, https://live.newscientist.com/exhibitors/biaza