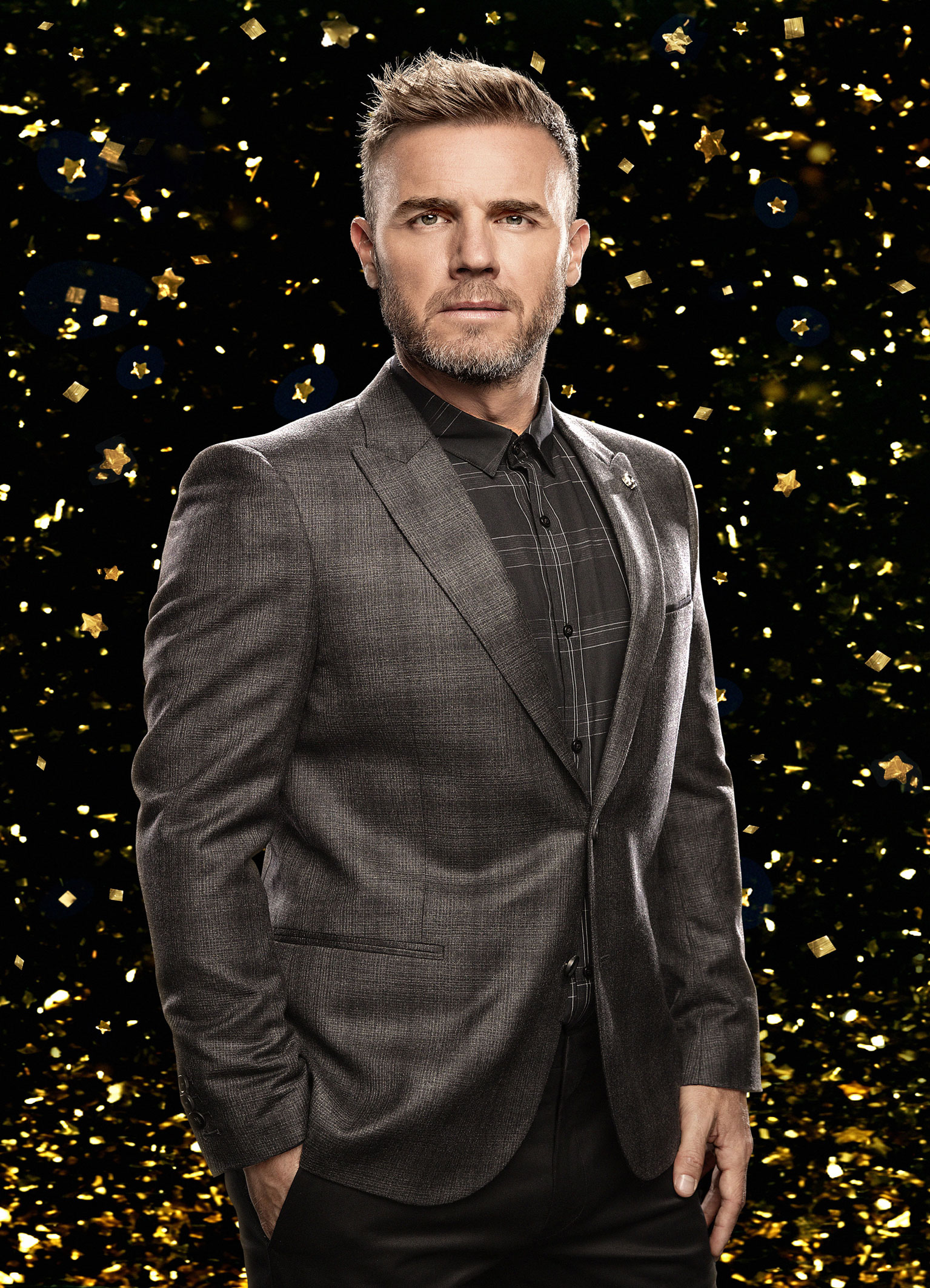 WOSW How did this show come about?     GB It had been three years since I was last on a TV show, I didn't want to be part of an existing show, I wanted the challenge of coming up with something. So I sat down with the creative teams and we came up with this idea of having bands battling each other.
WOSW Did you have the idea for the stage show before Let It Shine was created?       GB Yes, the stage show came first. The stage show had been in development for about two years. As I was getting more and more experience in theatre, the ultimate thing for me was to have a show with all the music of Take That. We've got 25 years of music that documents our life together and a lot of other people's lives, I thought it would be really nice. We've got a brand new story, no one knows about that yet, but the one thing we needed was a group and that's where this show comes in.
WOSW What was it about Let It Shine that you liked so much?       GB I think the underlying thing for me was we were looking for five young men to work as a team. Having young kids, in this day and age children aren't socialising like they did years ago. I don't think they are working as teams like they did. I'm looking at my kids and their friends and they are very insular, they are on their phones or Playstation, they are not working as a team. So I think this show was to remind people of not only the strength of working as a team, the challenge of working as a team but also the feeling of success as a team.
That feeling of success as a team is far better than success of someone sat in a room on their own, thinking 'Great, I did it!'. When you're in a team and you win, there's nothing like it. So that idea of seeing these teams going through their good and bad days, taking on a challenge and beating it, being ambitious together – that rallying of a team is exciting. I wanted people to watch the show and think, 'I want to be in that gang!'. We definitely need some team spirit right now, that's for sure.
WOSW Tell us about the prize     GB As a judge, to be sat there promising these young kids they're going to be a star or whatever, I don't even know what that means anymore. So to give them a job was something everyone coulc understand. It wasn't an easy job either. The contract was for 12 months, eight shows a week.
WOSW Tell us what Martin Kemp brought to the show          GB Of course! Martin was in my favourite boyband as a kid. I used to go to the shop with 50p and I'd either buy a Duran Duran record or Spandau Ballet. I used to dress like him so getting him was important to me because one, he was in the original boyband, and two, he has acting skills which I don't have. So he would be perfect to give critique.
WOSW What about Dannii Minogue?     GB Dannii's got a relationship with Take That – when we first started she was doing her pop career too so we would see her at awards. We've known her for a long time. I thought she was brilliant on X Factor, she was always the one every week that I thought would make great comments. For our contestants it was great to have someone on the panel who is so good at spotting talent.
WOSW The final judge during auditions was Amber Riley, why bring her over from the States?     GB I wanted someone from the States to bring a fresh perspective on it, and she doesn't know who Take That are. The one thing I didn't want was for people to think they were casting us: they weren't, this wasn't a tribute act. I didn't want look-a-likes and they were not even referred to as Take That in the show. So she came at it completely fresh, I mean, she's only been to the UK a couple of times before, so it was exciting. I think she's an unbelievable singer and the fact she's on stage in the West End, it just all felt great.
WOSW One thing audiences didn't see was eccentric acts, was that a conscious decision not to put people through just because they make good TV?           GB Listen, those kind of acts are loved by the audience so we could have ended up with someone in the stage show who shouldn't be in the show and we would be stuck with them for 12 months touring around the country. So I didn't want to take that risk, there wasn't room for that. We wanted talent from the word go.
WOSW You've made a cross-over into musicals lately, where has this interest come from?          GB A friend of mine from school, who was a few years above me, left and became a
playwright. I left and did music. Ten years later he told me he had his first film coming out. Five years ago he called me up and said he wanted me to come and watch the play of Calendar Girls. I went to watch it and it was great but I could hear all the music and knew what it should sound like, what the flavour should be. He told me he wanted to make it into a musical so we've been working together for the last five years. So that's what started me on this path.
The legendary boyband Take That are celebrating their 30th anniversary in 2019 and are heading out on a Greatest Hits Live tour, and will also release an epic compilation titled Odyssey in November.
For more information please visit www.garybarlow.com & www.takethat.com